Each Saturday, the Weekend Wire features online content hand-picked by our editors that AV professionals might find interesting, useful or informative. Our Multimeter Readings section compiles the top news stories of the week. Our Uplink Port section links to AV-relevant stories published around the web and blog posts from AV-industry sources. And our Integrator Essentials section provides links to online resources, webinars, training sessions and whitepapers from commercial AV thought leaders and manufacturers.
Multimeter Readings
(A measure of current news.)
AVIXA Announces 2021 Board Of Directors, Leadership Search Committee Members
AVIXA has announced the election results for the 2021 AVIXA Board of Directors and Leadership Search Committee.
Q&A With AVIXA's Annette Sandler About InfoComm 2021 Education
Amid Call for Presenters deadline extension, AVIXA's education vision comes into focus.
John Phillips Retires From Platinum Tools
After more than 35 years in the industry, the last 18 of them with Platinum Tools, "Papa" John Phillips has announced his retirement, effective October 2.
In Memoriam: FSR's Bill Fitzsimmons
FSR Co-Founder and Chairman Bill Fitzsimmons died on October 25 at his home in Boca Raton FL following a year-long battle with cancer.
Sharp And NEC Complete Joint Venture, Form Sharp NEC Display Solutions
Over the coming months, the Americas teams of both Sharp and SNDS intend to work closely together to develop strategies to maximize the value of the joint venture to the companies' partners.
Uplink Port
(Your connection to AV-relevant topics discussed online.)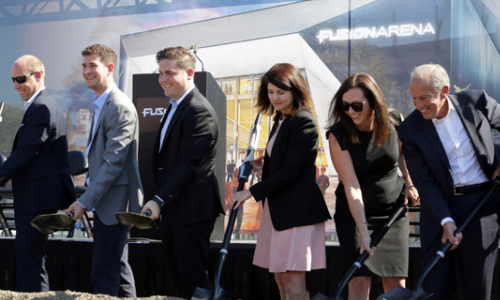 NACE Partners With Henderson Engineers, Populous To Develop Design Guidelines For Collegiate Esports Facilities
The guidelines cover architecture, mechanical, electrical, plumbing and technology systems.
By James Fudge
Source: The Esports Observer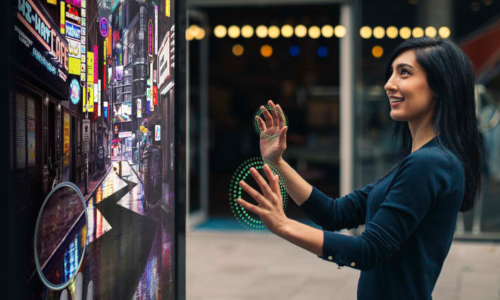 Is The Future Of Touchscreens Touchless?
Coronavirus has created a growing unease at the use of shared touchscreens–and for good reason. Advances in touchless technology could be the answer.
By Lindsay James
Source: ITPro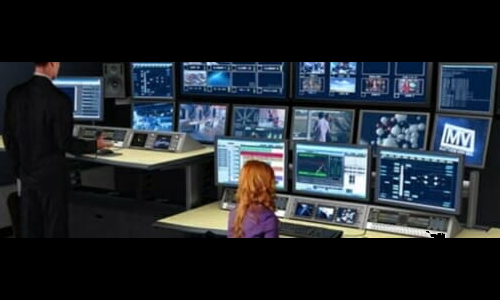 The Trifecta: Ergonomics, Modularity & Adaptability
Leveraging today's control room design needs as the foundation for tomorrow's vision.
Source: Diversified Blog
Integrator Essentials
(Industry resources vetted by our editorial staff.)
Transition To Distance Learning And Remote Working by AVIXA
This webinar will discuss best practices of an audiovisual setup for individual video conferencing and some of the simple things we can do to insure we have a good quality and consistent experience every time we communicate to other remote partners. Nov. 9, 1:00pm EST.
AV In The World Of IoT Driving Digital Transformation by AVIXA
The explosion of devices and data in our new era has led to several technology inflections—AI, 5G network transformation, and the rise of the intelligent edge and internet of things. This webinar will address the opportunities and implications these inflections will have in the AV space. Nov. 10, 10:00am EST.
Assistive Listening In Highly Secure Environments by Williams AV
This webinar will walk attendees through system considerations that will help them carry on with secure communication and will feature examples of Williams AV's Digital, Wi-Fi, IR and Loop products. Nov.11, 11:00am EST.
New Product Update: Human Skin Temperature Detection Solution Enables Businesses to Safeguard Public Health and Improve Operational Safety by Bosch
Learn more about Bosch's new contactless technology that automatically flags elevated skin temperatures at building entrances and checkpoints. Nov. 12, 1:00pm EST.
A New Way To Upgrade Installations Of PA And BGM Speaker To IP Speakers by AVIXA and Barix
This webinar will present how to make (almost) any existing speaker into an IP speaker, the blueprint of an IP speaker setup and more. Nov. 12, 1:00pm EST.
When To Choose LED Vs. LCD by Samsung and Sound & Communications
The experts at Samsung have created the ultimate guide to choosing the right digital signage and can help you through the process from financing to hardware to operations and maintenance. This 30-minute webinar will be moderated by Dan Ferrisi, Editor, Sound & Communications. Nov. 12, 2:00pm EST.
An IMCCA Collaboration Thanksgiving by IMCCA
The IMCCA will hold a celebratory webcast to discuss how this year has changed our industry, how the post-pandemic world will shake-out, and to honor our industry members that truly stepped-up during the crisis. Nov. 17, 11:00am EST.
Growing The Value Of Your Digital Signage Investment by Sony
In this webinar, Rich Ventura of Sony Electronics, Jeff Hastings of BrightSign, Bryan Meszaros of OpenEye Global and Joe Medonca of Adtech Systems offer a glimpse into the future of digital signage technologies. Nov. 17, 1:00pm EST.
You can also receive this content, plus more, in email format by signing up for our Weekly Wire newsletter, which will arrive in your inbox on the first, second and third Wednesdays of each month. Click here to sign up!