For a full media planner with information about Sound & Communications, print, and digital properties, along with our related properties, including IT/AV Report, Blue Book and ConventionTV@InfoComm, the official TV program of InfoComm, please contact:
John Carr
P. 516-767-2500 ext. 509
E.  jcarr@testa.com
Please request if you would like to be mailed or emailed the information.
Sample issues available upon request.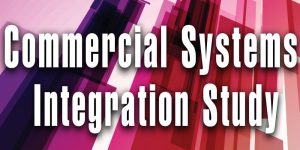 Commercial Systems Integration Study
The Commercial Systems Integration Study, produced by Sound & Communications, offers key insights into the current state of the global commercial AV market, drawing on independent research conducted by AVIXA and our own firsthand interviews with some of the most prominent and successful firms in the industry today. This study offers a detailed snapshot of where our industry is, where it's going and how best to adapt to an uncertain future.
READ NOW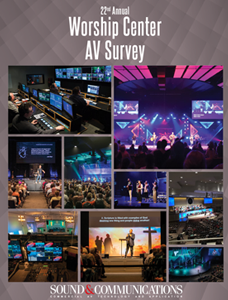 Annual Worship Center AV Survey
(published each March)
A 12-page report on how music/AV ministers budget, plan and determine the types of audio, video and lighting systems they will employ in their house of worship. Charts and graphs that include five-year trends make this survey a must-read about this important vertical market.
READ NOW