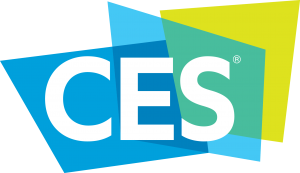 Despite its name, the Consumer Electronics Show (CES) many of the companies in attendance are directly related to the commercial AV industry. So Sound & Communications asked our "IoT" columnist and IT/AV Report Editor David Danto to catch up with some commercial AV thought leaders during his travels to CES 2020. The segments below are a "video diary" of sorts, featuring exclusive analysis and viewpoints that you won't find anywhere else.
Shure Inc.'s Laura Davidson talks about new wireless headphone and wireless earphone products, as well as Shure's legacy of innovation. In addition, she touches on the importance of sound quality in our professional lives.
Williams AV's Rob Sheeley and Tom Mingo discuss the latest Bluetooth advancements, which expands its capabilities from one-to-one to one-to-many, as well as important innovations in assistive listening.
The Pepcom Digital Experience
The technology industry's premier thought leaders have a discussion at the Pepcom Digital Experience. Participants include Adrian Cotterill of the DailyDOOH, Mark Peterson of Shen Milsom Wilke, and Jon Grover of Poly. They take a high-level look at key emerging themes at CES 2020.
Manolo Almagro, Managing Partner at Q Division, explains how a show like CES 2020 sets our collective expectations for a future sure to be populated with disruptive technologies.
Sarah LaLiberte of the ULE Alliance explains what ULE stands for—ultra-low energy—and its applicability to both industrial environments and smart-home environments.
John Miller of Photonic Crystal Co. talks about the company's new Nano AR technology. With this innovation, any window can potentially be turned into a display. Key applications include digital signage.
Tenavolts discusses their lithium rechargeable-battery offerings, which help minimize the waste entailed by disposable batteries.
Top Greener showcased a series of Wi-Fi products at the show this year, including a Wi-Fi USB outlet.
The folks at the Lenovo booth explain the company's new Teams-dedicated device that can be used with a PC or as a standalone. It's suited for open workspaces, home offices, hoteling and hot desking.
Kevin Oranje, CEO of Zoi Meet, discusses the company's AR solution for language transcription. Zoi Meet's technology has the potential to improve meeting productivity and expedite information sharing.