Each Saturday, the Weekend Wire features online content hand-picked by our editors that AV professionals might find interesting, useful or informative. Our Multimeter Readings section compiles the top news stories of the week. Our Uplink Port section links to AV-relevant stories published around the web and blog posts from AV-industry sources. And our Integrator Essentials section provides links to online resources, webinars, training sessions and whitepapers from commercial AV thought leaders and manufacturers.
Multimeter Readings
(A measure of current news.)
L-Acoustics Builds Out Newly Formed Americas Division, Adds Key Leaders
L-Acoustics has appointed Alan Macpherson to head the newly formed Americas division. BJ Shaver  will serve as Business Development Director for the installation market and William Cornell will serve as Business Development Director for the rental market.
Hall Research Appoints Jason Schwartz As CEO
This leadership transition comes in conjunction with the planned retirement of Ali and Gail Haghjoo, founders of Hall Research, on July 31.
Uplink Port
(Your connection to AV-relevant topics discussed online.)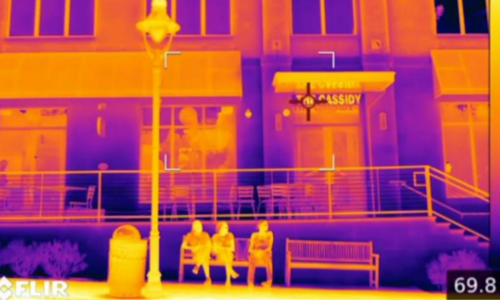 How Infrared Images Could Be Part Of Your Daily Life
In a post-quarantine world, heat sensors could help spot sick people with elevated temperatures as they enter public places. But it's not that simple.
By Jonah M. Kessel
Source: The New York Times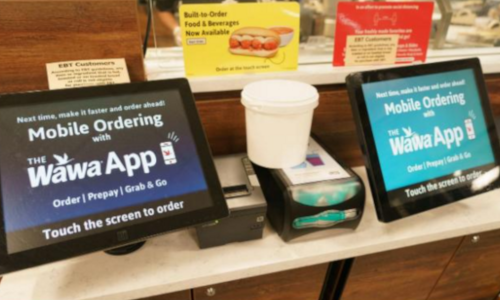 No, Coronavirus Won't Kill The Touchscreen
Experts said touchscreens are unlikely to disappear from stores, even though companies may be less inclined to invest in kiosks in the short term.
By Christian Hetrick
Source: The Philadelphia Inquirer
Integrator Essentials
(Industry resources vetted by our editorial staff.)
InfoComm 2020 Connected
The virtual audiovisual and integrated experience event has ended, but you can still watch all of the digital event's product demos, educational sessions and keynote speeches from industry thought leaders on demand.
"Improving Productivity of the Anywhere Workforce—Lessons Learned From The COVID-19 Challenges" by SYNNEX COLLABSolv.
Best practices are now emerging for remote technology-based collaboration combined with new approaches to managing anywhere workers. Read this white paper to learn more about new approaches to managing anywhere workers, for better productivity now and in the future.
Presence Summit Channel Partner Webinar by HuddleCamHD, PTZOptics, STARIN and The Midwich Group
Scheduled for one week before the Presence Summit, this pre-event webinar will teach your team how to internalize new video communication concepts the market is moving towards at a record pace. Jul. 8, 11:00am PST.
How Esports Production Companies Are Doing More For Less by Ross Video
Join Cameron Reed, Business Development Manager, Esports, as he talks with industry leading esports production companies on how they utilize broadcast equipment to 'do more with less.' Jul. 9, 11:00am EDT.
Samsung Virtual Experience: Back To Business
Samsung is hosting an interactive experience to coincide with the launch of its Back to Business Display Solutions. Hear from industry experts, connect with Samsung leadership and learn how Samsung can support your team in getting Back to Business. Jul. 15-16.
Post-Pandemic Thoughts by Bluesound Professional
This webinar will provide insight into how Bluesound Professional plans to navigate the commercial audio industry post-pandemic. Your host, Graeme Harrison, will cover topics such as creating unique and immersive experiences to entice customers back to public spaces and programs that Bluesound Professional is putting into place to help clients. Each Wednesday, 10:00am EDT and 6:00pm EDT.
Upcoming Webinars by AVIXA
AVIXA is offering a wide range of webinars on a variety of commercial AV topics. Participants can earn renewal units for CTS, CTS-D and CTS-I certifications by attending certain sessions. There are also several past webinars available for on-demand viewing. Various dates and times.
You can also receive this content, plus more, in newsletter format by signing up for our Weekly Wire newsletter, which will arrive in your inbox on the first, second and third Wednesdays of each month. Click here to sign up!