Each Saturday, the Weekend Wire features online content hand-picked by our editors that AV professionals might find interesting, useful or informative. Our Multimeter Readings section compiles the top news stories of the week. Our Uplink Port section links to AV-relevant stories published around the web and blog posts from AV-industry sources. And our Integrator Essentials section provides links to online resources, webinars, training sessions and whitepapers from commercial AV thought leaders and manufacturers.
Multimeter Readings
(A measure of current news.)
Studiomaster Appoints ISI As Exclusive US Distributor
Studiomaster has appointed Italian Speaker Imports (ISI) as its exclusive US distributor.
PSNI Global Alliance Forms New Global Services Committee
The Services Committee is composed of 16 global representatives who are internally responsible in their respective companies for post-installation services and support.
InfoComm 2020 Connected Brings AV Industry Together Virtually
AVIXA hosted its first-ever virtual InfoComm Show–InfoComm 2020 Connected– from June 16-18, bringing together AV professionals from around the globe to learn about the latest products, tune into keynotes and presentations on trends in technology and markets, and forge new relationships.
Sharp And NEC Joint Venture Delayed Due To COVID-19
Due to unforeseen delays from the COVID-19 pandemic, NEC and Sharp have mutually agreed to delay the launch date of the planned joint venture that would combine NEC Display Solutions, Ltd. (NDS), a subsidiary of NEC Corporation, with Sharp Corporation.
QSC Joins Microsoft Teams Device Certification Program
QSC has joined the Microsoft Teams Device Certification Program and is working toward completing specific solution certifications aimed at empowering effective meetings and collaboration with Microsoft Teams Rooms and the Q-SYS Ecosystem in larger, more complex room types.
USAV Establishes Global Presence With New International Partner Program
USAV, a division of PSA, announced the launch of its International Partner Program (IPP), expanding its global presence with integrators and vendors.
Sony Imaging Products & Solutions Professional Division Taps Rich Ventura To Lead B2B Strategy
In this role, Ventura will provide insight, strategy and leadership to Sony's robust display, remote camera and solutions product portfolio, directly overseeing business and product management and all B2B marketing communications strategies.
Research On Videoconference Market: Insights And Predictions
Videoconferencing solutions continue to move into the commercial foreground, with videoconferencing hardware achieving pre-COVID-19 volume and value growth of 28 percent and 9 percent respectively in 2019, according to a new report from Futuresource Consulting.
Diversified Partners With PointGrab
Diversified is launching a strategic partnership with PointGrab, which will enable Diversified to provide its clients with a set of technology solutions that allows them to return to the workplace safely and confidently.
Uplink Port
(Your connection to AV-relevant topics discussed online.)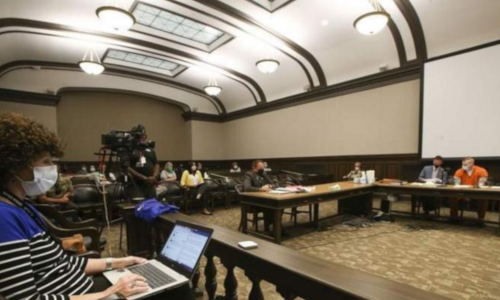 How Technology Is Changing The Court System During The Pandemic
An investigation into how courtrooms are currently using videoconferencing technology, why some law experts believe virtual hearings are particularly suited to certain types of cases and why some judges still prefer in-person over virtual hearings.
By Trish Mehaffy
Source: The Gazette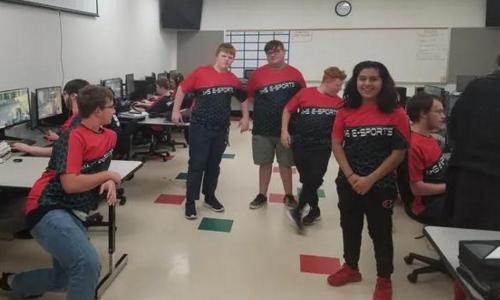 Anderson High School's Esports Team Jumpstarted Students, School's Tech Innovation
How one high school's decision to build an esports club led to better grades and improved socialization for the students who got involved.
By Michael McCleary
Source: Indianapolis Star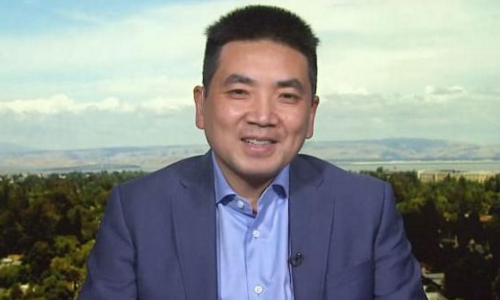 Zoom Reverses Course, Will Give End-To-End Encryption Option To All Users
Video-calling software company Zoom said it has figured out how to offer stronger encryption for all of its users, rather than only for certain paying users.
By Jordan Novet
Source: CNBC
Integrator Essentials
(Industry resources vetted by our editorial staff.)
InfoComm 2020 Connected
The virtual audiovisual and integrated experience event has ended, but you can still watch all of the digital event's product demos, educational sessions and keynote speeches from industry thought leaders on demand.
"Improving Productivity of the Anywhere Workforce—Lessons Learned From The COVID-19 Challenges" by SYNNEX COLLABSolv.
Best practices are now emerging for remote technology-based collaboration combined with new approaches to managing anywhere workers. Read this white paper to learn more about new approaches to managing anywhere workers, for better productivity now and in the future.
Learn How To Control Workstations From A Distance With Matrox IP KVM Extenders by Matrox
Join Matrox's business development manager, Caroline Injoyan, to find out how IP KVM extenders enable remote workflows in broadcast and post-production environments. Jun. 30, 10:00am EDT and 2:00pm EDT.
Annotation Pro/Pro+ by Williams AV
This webinar, centered on the live video annotation solution, will cover key markets for video annotation and offer a live demonstration of video annotation and a description of system integration options. Jun. 30, 11:00am EDT.
Innovations In AV Technology by Panasonic
Join Panasonic as the company presents new products and solutions to equip customers with advanced technologies to solve challenges, improve collaboration and produce more compelling, dynamic content. Jun. 30, 1:00pm EDT.
How Esports Production Companies Are Doing More For Less by Ross Video
Join Cameron Reed, Business Development Manager, Esports, as he talks with industry leading esports production companies on how they utilize broadcast equipment to 'do more with less'. Jul. 9, 11:00am EDT.
Samsung Virtual Experience: Back To Business
Samsung is hosting an interactive experience to coincide with the launch of its Back to Business Display Solutions. Hear from industry experts, connect with Samsung leadership and learn how Samsung can support your team in getting Back to Business. Jul. 15-16.
Upcoming Webinars by AVIXA
AVIXA is offering a wide range of webinars on a variety of commercial AV topics. Participants can earn renewal units for CTS, CTS-D and CTS-I certifications by attending certain sessions. There are also several past webinars available for on-demand viewing. Various dates and times.
You can also receive this content, plus more, in newsletter format by signing up for our Weekly Wire newsletter, which will arrive in your inbox on the first, second and third Wednesdays of each month. Click here to sign up!