Each Saturday, the Weekend Wire features online content hand-picked by our editors that AV professionals might find interesting, useful or informative. Our Multimeter Readings section compiles the top news stories of the week. Our Uplink Port section links to AV-relevant stories published around the web and blog posts from AV-industry sources. And our Integrator Essentials section provides links to online resources, webinars, training sessions and whitepapers from commercial AV thought leaders and manufacturers.
Multimeter Readings
(A measure of current news.)
ISE Looks Forward To Barcelona Debut
The 17th edition of ISE is set to take place at its new home at the Fira de Barcelona, Gran Vía, in Barcelona, Spain from February 2-5.
Digital Signage Expo 2020 Opens Exhibit Hall Registration
The DSE exhibit hall will be open on September 16 and 17, at the Las Vegas Convention Center. Exhibit hall passes are free to qualified attendees.
APG, Active Audio Announce New Corporate Entity: Arbane Groupe
Active Audio, a company specializing in public-address systems, and APG, a manufacturer of professional loudspeakers, have announced the creation of Arbane Groupe.
AVIXA Impact Survey: Pro AV Gets A Glimpse of What Improving Conditions Look Like
There are several positive signs in AVIXA's latest COVID-19 Impact Survey.
AVIXA Research Shows Commercial AV Provides Healthy Wages
Survey respondents for the Pro AV Channel Employment Report indicated substantial raises for 2019, with pay increases of nearly five percent in the US and in other high-per-capita-gross-domestic-product (GDP) countries.
Uplink Port
(Your connection to AV-relevant topics discussed online.)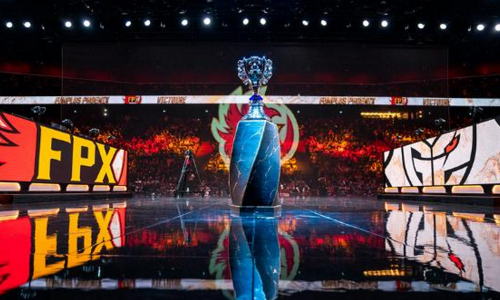 Why Esports Lacks (But Desperately Needs) Unified Viewership Metrics
We've all heard the claim that esports is bigger than the Super Bowl — but without unified metrics, it's like comparing AWPs and Overwatch…or whatever the gaming equivalent of apples and oranges is.
By H.B. Duran
Source: Esports Insider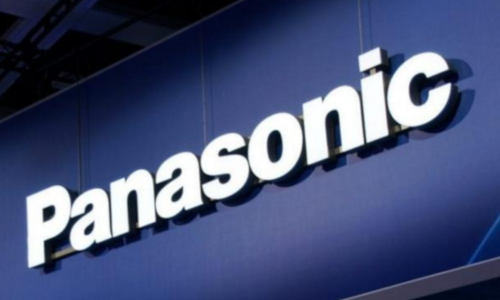 Panasonic Retail Kiosks Upgraded With PopID's Facial Recognition, Biometric Payments
Panasonic has partnered with PopID to expand facial recognition ordering and biometric payments in the restaurant and retail industries.
By Luana Pascu
Source: Biometric Update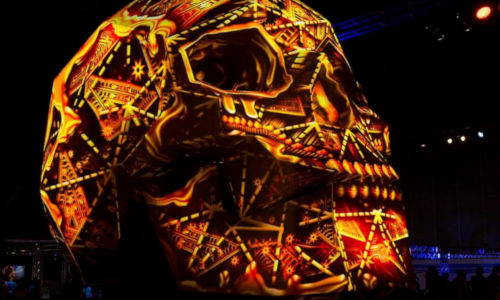 Inside Bart Kresa's Shogyo Mujo installation At AREA15
Projection-mapping artist Bart Kresa recently undertook a permanent installation of the iconic Shogyo Mujo skull at AREA15 in Las Vegas.
By Lalla Merlin
Source: Blooloop
Integrator Essentials
(Industry resources vetted by our editorial staff.)
InfoComm 2020 Connected
The virtual audiovisual and integrated experience event has ended, but you can still watch all of the digital event's product demos, educational sessions and keynote speeches from industry thought leaders on demand.
Sound & Communications' InfoComm 2020 Connected New Product Spotlight
We've compiled more than 100 hardware and software debuts slated for InfoComm 2020 Connected.
"Improving Productivity of the Anywhere Workforce—Lessons Learned From The COVID-19 Challenges" by SYNNEX COLLABSolv.
Best practices are now emerging for remote technology-based collaboration combined with new approaches to managing anywhere workers. Read this white paper to learn more about new approaches to managing anywhere workers, for better productivity now and in the future.
Bosch Communications Summer Showcase
A series of professional audio and communications webinars covering product solutions from across Bosch's family of brands, including Bosch conferencing and public address, Dynacord electronics and software, Electro-Voice loudspeakers and microphones, and RTS intercom systems. Jun. 22-26, various times.
Learn How To Control Workstations From A Distance With Matrox IP KVM Extenders by Matrox
Join Matrox's business development manager, Caroline Injoyan, to find out how IP KVM extenders enable remote workflows in broadcast and post-production environments. Jun. 30, 10:00am EDT and 2:00pm EDT.
Samsung Virtual Experience: Back To Business
Samsung is hosting an interactive experience to coincide with the launch of its Back to Business Display Solutions. Hear from industry experts, connect with Samsung leadership and learn how Samsung can support your team in getting Back to Business. Jul. 15-16.
Upcoming Webinars by AVIXA
AVIXA is offering a wide range of webinars on a variety of commercial AV topics. Participants can earn renewal units for CTS, CTS-D and CTS-I certifications by attending certain sessions. There are also several past webinars available for on-demand viewing. Various dates and times.
You can also receive this content, plus more, in newsletter format by signing up for our Weekly Wire newsletter, which will arrive in your inbox on the first, second and third Wednesdays of each month. Click here to sign up!