Each Saturday, the Weekend Wire features online content hand-picked by our editors that AV professionals might find interesting, useful or informative. Our Multimeter Readings section compiles the top news stories of the week. Our Uplink Port section links to AV-relevant stories published around the web and blog posts from AV-industry sources. And our Integrator Essentials section provides links to online resources, webinars, training sessions and whitepapers from commercial AV thought leaders and manufacturers.
Multimeter Readings
(A measure of current news.)
Shure Files Petition With FCC To Open Dedicated UHF Channel For Wireless-Mic Use
Shure Inc. has petitioned the Federal Communications Commission (FCC) to reverse its recent decision and ensure that at least one "vacant" 6MHz UHF channel is designated in each market for wireless-microphone use.
ISE Reaffirms Show Scheduled For June In Barcelona; Final Decision By March 1
Mike Blackman, Managing Director of Integrated Systems Europe (ISE), released a statement confirming that ISE currently plans to go forward with its 2021 show this June.
InfoComm 2021 Rescheduled For October
The Audiovisual Integrated Experience Association (AVIXA) has issued a letter to the AV community regarding the postponement of InfoComm 2021.
IMCCA Collaboration Week: A Whole New World Webcast Is Announced
The IMCCA is hosting a webcast on February 24 to discuss the ways in which the pandemic has been the catalyst for a permanent change in how organizations and individuals will work.
Augmented Reality Revenues In Retail & Marketing To Reach $12 Billion In 2025
ABI Research estimates the augmented reality market in retail, commerce and marketing will surpass $12 billion in 2025.
Antix Digital Acquires Livestreaming And Compression Portfolio From Imagine Communications
Newly formed Antix Digital Inc. has acquired the livestreaming and compression-solutions portfolio from Imagine Communications.
Uplink Port
(Your connection to AV-relevant topics discussed online.)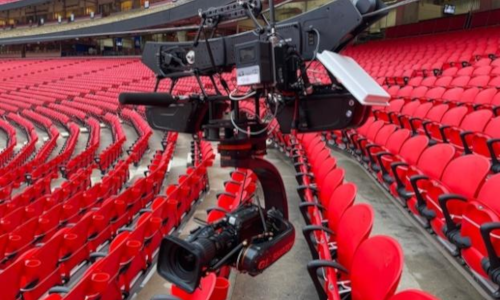 Super Bowl LV On CBS To Feature 120 Cameras, AR Graphics
Super Bowl LV will feature over 120 different camera angles along with a bevy of new specialized camera rigs. This year's event, unlike last year's on Fox, will not be available in 4K due to production limitations brought about by the COVID-19 pandemic.
Source: NewscastStudio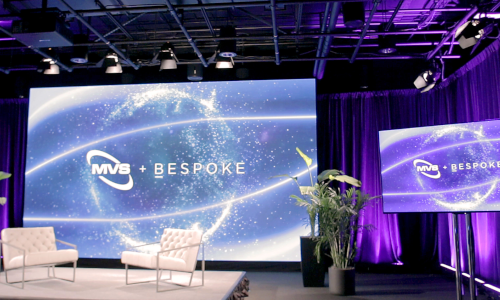 Bespoke And Mountain View Staging Open A Hybrid Virtual Event Broadcast Studio In San Francisco
Bespoke, an event space in San Francisco, and Mountain View Staging, a national event production services company, have teamed up to create a new offering for virtual studio broadcasts and hybrid live events.
Source: Cision PR Newswire
Integrator Essentials
(Industry resources vetted by our editorial staff.)
Technology 100 Online Training by Thinklogical
Technology 100 is the entry course into Thinklogical Education, and is a prerequisite to all online courses available in the Technology Series. Technology 100 lays down a solid foundation in KVM, AV and fiber. On demand.
Conferencing & Collaboration Power Hour: Troubleshooting Conferencing Systems by AVIXA
In this webinar, learn how to determine the common causes of a poor conferencing experience. Review what to look for and the right questions to ask to determine whether it's the system, room, or user. Feb. 8, 1:00pm EST.
You can also receive this content, plus more, in email format by signing up for our Weekly Wire newsletter, which will arrive in your inbox on the first, second and third Wednesdays of each month. Click here to sign up!