New executive leadership charts a course of 'AV for all.'
Those involved in the commercial AV industry over the last few decades have no doubt grown familiar with the name "Hall Research." The company, based Tustin CA, has built its reputation on video-over-Catx offerings, matrix switchers, and scaling and automation products. The company—like many others over a highly unpredictable last 12 months—underwent some changes recently, with the planned retirement of Ali and Gail Haghjoo, the Founders, on July 31, 2020. Simultaneous with that announcement, news broke that Jason Schwartz had been appointed the company's new CEO, responsible for creating, planning, implementing and integrating the organization's strategic direction. Schwartz's months-long efforts have now borne fruit, as the "Hall Research" name retires and our industry welcomes the rebranded, reimagined Hall Technologies.
In an exclusive interview with Sound & Communications, Schwartz made clear that these changes are a continuation of the legacy that Hall Research, founded in 1984, had already built. "Over the last three decades, the company has established itself as a trusted AV manufacturer in the market," he emphasized. Noting the company's reputation for designing and manufacturing trustworthy, reliable products, Schwartz added, "That high level of reliability has been the backbone of our company." And so it remains.
Not content to rest on their laurels, though, Schwartz and his management team wanted to take the company's product reliability and catapult it to the next level. "We decided to refocus our efforts on engineering technologies that create full, end-to-end AV solutions for a variety of applications," he explained. Schwartz cited the ever-changing commercial AV industry and said that the Hall Technologies team, growing along with the market, shifted its view of the AV world; likewise, it wanted to catalyze a shift in people's perceptions of the company itself. "We want to provide end-to-end solutions that solve the problems people are facing in everyday life, whether that is in the classroom, meeting rooms or beyond," he said. Stating it succinctly, Schwartz summarized, "Whereas Hall Research made products, Hall Technologies solves problems."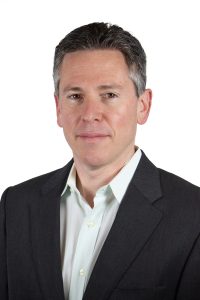 In 2021, solving problems almost invariably entails deploying a holistic solution that encompasses both software and hardware; the days of black box as panacea have long since passed. Describing discoveries made at the initiation of the company's rebranding exercise, Schwartz said, "Our hardware line was being successfully specified into projects, but we didn't have the software products to create holistic solutions." Filling that gap, therefore, became a principal focus in reimagining the company.
Fortunately for AV professionals, the results are already visible to all. "I'm happy to say," Schwartz began, "that on the heels of Hall Technologies' rebranding, we will be launching HIVE Control." This innovative new product line is inclusive of three key elements: the software (HIVE Cloud Control), the hardware (the HIVE Touch touchpanel interface), and a powerful HIVE Node. Schwartz continued, "This cloud-based control system is truly the next chapter in AV control. We've designed HIVE Control from the cloud down, which creates efficiencies in installation labor, effectively reduces hardware costs and simplifies AV control." He described the solution as an affordable one for everyday users.
By now, it should be clear that Hall Technologies has its eyes set on the future. But it's worth considering how these organizational changes will affect the company's existing lines, given how many Hall Research products have found their way into installations over more than three decades. "Hall Technologies will evolve our product line to the needs of our customers and to meet current and future AV-application problems," Schwartz confirmed. That will include phasing out some older products and replacing them with improved versions that fit Hall Technologies' new solutions-oriented product ecosystem. For example, the EMCEE200 presentation switcher will eventually replace the SSW-HD-4 HDMI seamless switch. "With the EMCEE200," Schwartz explained, "we've taken all the popular features of our SSW-HD-4 and added newer technologies like 4K@60, the ability to record to an external storage device and USB 3.0 4K capture to livestream."
Circling back to HIVE Control, it's notable that it will offer unlimited integrations with both Hall Technologies' products and existing third-party products on the market. "This rather unique feature will allow our existing products to be utilized in more advanced solutions for years to come," Schwartz enthused. "Additionally, we plan to continue with product refreshes and comprehensive product expansions throughout this year and beyond." So, AV professionals reading this, you should know that you're only just beginning to see the fruits of this rebranding.
Hall Technologies has big plans for a wide range of vertical markets: healthcare, hospitality and corporate, just to name a few. The education vertical in particular, however, tops Hall Technologies' list of where it feels it can devise innovative solutions to solve vexing problems. According to Schwartz, "In many classrooms today, technology doesn't meet contemporary learning requirements, is unable to integrate with other technologies or is overly complicated. This causes educators not to have the ability to utilize these resources effectively. Hall Technologies is moving away from the mysterious AV control systems of the past and offering a seamless solution that anyone can use with ease."
Schwartz framed Hall Technologies' new solutions as providing an easy AV control system not only for school technology teams to implement and control but also for teachers to use. "This creates a seamless education environment that teachers can use with ease, whether in person, for distance learning or in the hybrid classroom," he noted. What's more, when the pandemic recedes and in-person learning returns, Hall Technologies' offerings will allow students who are at home not to miss out on their school work, as they formerly would have. Plus, these solutions will enhance learning by acting as a tool for self-motivated students, who will be able to access classes after hours via a cloud-based server. "For example," Schwartz said, "if a student, while doing their homework, needed to remember how their teacher explained a math problem, they could reference that point of their class from earlier that day."
Hall Technologies isn't focusing solely on end users, however; it's also keeping AV integrators' needs in mind. "Our new solutions feature easy installation," Schwartz enthused, "which further minimizes programming startup times and creates an easier installation for our integration partners. This gives them the opportunity to drive higher margins into their business and reduce their time on the jobsite." What's more, with HIVE's remote cloud management, integrators can resolve many issues, upgrades, etc., remotely. Even when a site visit cannot be eliminated, remote cloud management will ensure integrators are better prepared once onsite. And more good news for AV integrators: Hall Technologies isn't catering exclusively to the higher-education portion of the vertical; opportunities are ripe for K-12, too, even if budgets are comparatively lower and there are fewer in-house technology professionals.
If you're an integrator doing business in the education vertical, there's good reason to be excited about Hall Technologies' rebranding. But what about the other verticals—healthcare, hospitality and corporate—mentioned earlier? "We're committed to providing solutions to all industries," Schwartz confirmed. "In terms of timing, you will see a few more major announcements in the second half of the year, along with a few other key developments throughout the year." Those who want to stay apprised of the latest should not only read Sound & Communications but also visit www.halltechav.com, the company's new home on the web.
If you've read this far, you have a pretty good idea of what Hall Technologies is all about. In sum, the company wants to democratize AV by delivering holistic solutions to all, so as to solve their technology problems. "We are committed to solving key industry issues first and foremost," Schwartz declared. "That means providing innovative solutions that work, regardless of what technology or products users have already installed in their business settings. Our goal is to take the complexity out of AV." And Hall Technologies will achieve that goal with its melded software/hardware solutions and with services that even extend to offering its sales team to help design an AV solution for your next project.
What Ali and Gail Haghjoo created in the '80s and built into a success, Schwartz and his management team have leveled up to meet today's demanding challenges. "Our goal for Hall Technologies is to emerge as the most innovative, solution-oriented, reliable, affordable and seamless company in the AV sector," he concluded with evident ambition. Happily, the company is already well on its way.
To read more from Sound & Communications, click here.