Each Saturday, the Weekend Wire features online content hand-picked by our editors that AV professionals might find interesting, useful or informative. Our Multimeter Readings section compiles the top news stories of the week. Our Uplink Port section links to AV-relevant stories published around the web and blog posts from AV-industry sources. And our Integrator Essentials section provides links to online resources, webinars, training sessions and whitepapers from commercial AV thought leaders and manufacturers.
Multimeter Readings
(A measure of current news.)
Matt Czyzewski Joins AtlasIED As Executive Vice President
AtlasIED is welcoming industry veteran Matt Czyzewski as the company's new Executive Vice President.
CEDIA Appoints Interim Co-CEOs
CEDIA has announced that Giles Sutton, Senior VP of Member Success and Sales, and Kory Dickerson, Senior VP of Operations, will step up to take over as Interim Co-CEOs.
Ross Video Acquires Image Video
Ross Video has announced the acquisition of Toronto-based Image Video.
NSCA Announces Lineup For 2021 Business & Leadership Conference
NSCA has revealed the topics and sessions for its 23rd annual Business & Leadership Conference (BLC), to be held virtually from February 24 to 25, 2021.
Shure Acquires Stem Audio, Phoenix Audio Technologies
Shure has acquired California-based Midas Technology, Inc., also known as Stem Audio.
Interactive Display Sales Soar In Q3
Interactive display sales soared in Q3, with strong performance across the globe, according to the latest quarterly tracking report from Futuresource Consulting.
Uplink Port
(Your connection to AV-relevant topics discussed online.)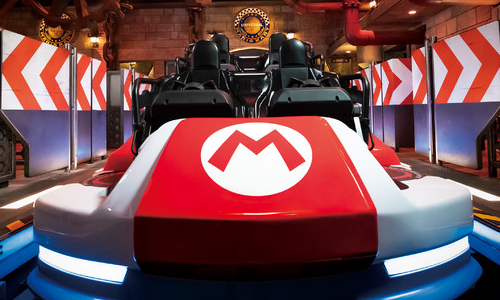 Super Nintendo World Opens On February 4th With AR 'Mario Kart' Rollercoaster
The Universal Studios Japan attraction features a "Mario Kart"-themed rollercoaster that makes use of AR and projection-mapping technology, with riders donning AR headsets shaped like Mario's cap.
By Sam Byford
Source: The Verge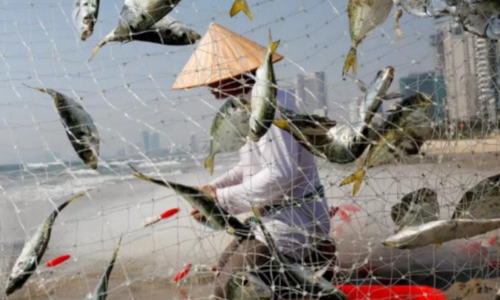 This Is How Smart Technology Is Helping To Combat Overfishing
LED lighting that clips to fishing gear can switch between a range of colors and intensities, using behavioral response to light to target specific species. And high-definition cameras, hydroacoustic sensors and sonar paired with machine learning technology are used to track and identify fish.
By Katharine Rooney
Source: World Economic Forum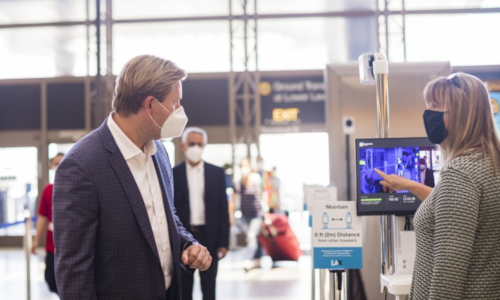 Here Are All The Ways Airports Are Trying To Make Flying Feel Safe During The Pandemic
Solutions include temperature-screening cameras, facial recognition, touch-free solutions for self-service kiosks, virtual queuing and more.
By Hugo Martín
Source: LA Times
Integrator Essentials
(Industry resources vetted by our editorial staff.)
"Hybrid Working: Creating The 'Next Normal' In Work Practices, Spaces And Culture" by Poly
Drawing on insights from experts on the future of work, workplace design, and cultural change, this 25-page report explores how work will evolve as we emerge in the "next normal."
What's Next? by SM&W
In this webinar, SM&W's multidisciplinary experts will discuss "What's Next" moving into 2021: industry and design trends, projections, and insight into all things acoustics, AV, IT, security and medical equipment planning. Dec. 8, 1:00pm EST.
Why Corporations Continue To Seek Out AV by AVIXA and Barco
Learn how corporations seek out innovative and efficient ways to incorporate AV technology as the world moves to a new, hybrid model of workplace. Dec. 8, 1:00pm EST.
You can also receive this content, plus more, in email format by signing up for our Weekly Wire newsletter, which will arrive in your inbox on the first, second and third Wednesdays of each month. Click here to sign up!