We're now entering chapter two of "The History of Business Video," where the flexibility of video technology allows us to change the way we meet remotely. Chapter one was the story of making business video work. We always knew that the inherent value was there; indeed, the benefits of upgrading remote audio meetings to remote video meetings, thus increasing the sense of immersion and connectedness, are essentially self-evident. However, it was not a trivial matter to overcome the hurdles of processing the massive amount of data that video requires and sending it across the internet securely. Video was expensive and tricky for a very long time.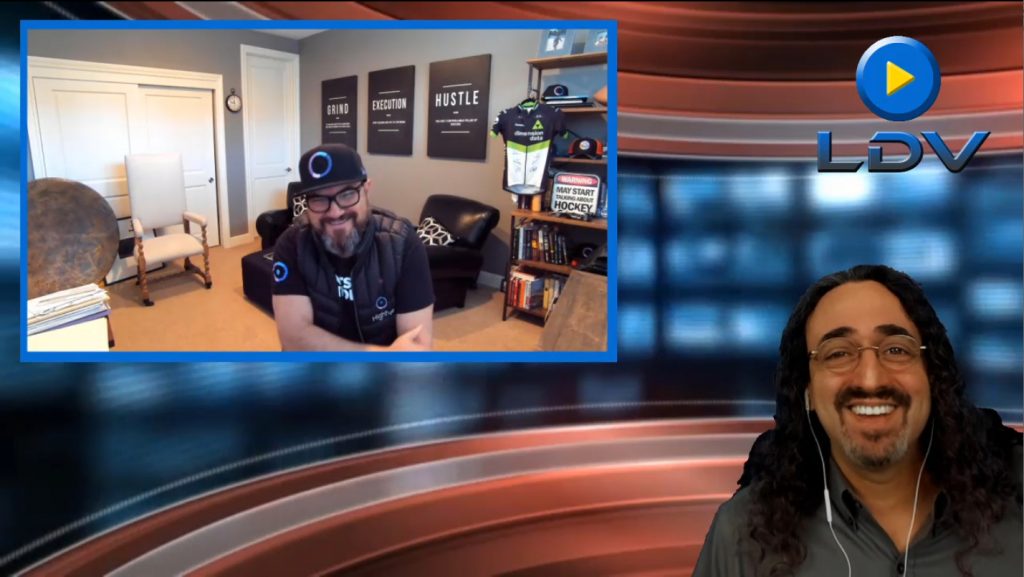 Here's the good news: Those days aren't just over, but, in fact, they've been over for several years now. It has become old news that business video is affordable, reliable and, most importantly, easy to use. It has also become increasingly flexible. Business video used to be so inflexible that you had to schedule time (and IT support) in special videoconferencing-enabled rooms in the workplace. There were rules about how to use it, and we followed those rules.
Today, rooms are still a big part of the video story, but millions of us are hosting business-video meetings and webinars from our desktop—and we were doing so even before the current work-from-home trend. As we did with rooms, we've developed rules and norms about how we use these solutions. Those can include the way we present, the way we screen-share, and the way we interact with webinar attendees and meeting participants. We have certain expectations when it comes to the business-video experience.
The old expectations, rules and norms developed in response to the limitations of early versions of video/webinar software. We used to hide behind PowerPoint presentations because the video feed from our webcam used too much bandwidth. We used to hold questions until the end because we didn't have the moderation tools to manage live chat. We used to frame ourselves a certain way in front of our webcams because that way looked best with the default layouts. We followed the video-meeting/webinar template behavior.
Now, those old technical limitations are gone; accordingly, it's time to shatter the old expectations and embrace the new freedom of live video editing. (Check out www.tinyurl.com/ldv-webinarteaser for a one-minute teaser.)
What Is Live Video Editing?
If you use (or if anyone on your team uses) video-editing software like Premiere Pro, then you know the power of video editing. You can literally do anything. You can alter reality; you can create magic. Send me a 10sec. clip of yourself waving in front of a green screen and, in minutes, I can send it back with you waving from the deck of the Titanic, or with giant wings and wielding Thor's hammer. This isn't some special, finely crafted skill of mine, either; millions of YouTubers do this kind of thing every day.
The only problem with that kind of video editing is that it only works with recorded video. You can't use something like Premiere Pro to edit your live-video feed; instead, it requires a recorded file. However, millions of people (myself included) have discovered a new generation of tools—for example, Open Broadcaster Software (OBS)—that effectively give you Premiere-Pro-like capabilities over a livestream. With tools like this, you can effectively "live edit" your live-video feed over just about any business-video service.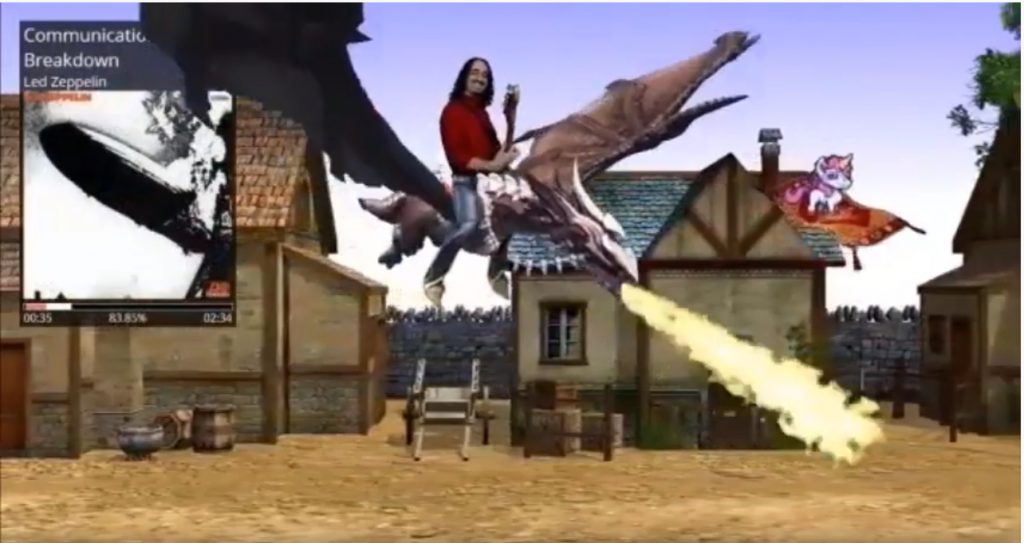 Everything Can Be Done
The accompanying graphics are screenshots from a livestream. Quite literally, everything can be done live now. So, yes, if you're standing in front of a green screen, you can put yourself on the deck of the Titanic—or sprout giant wings and wield Thor's hammer—during a live business-video meeting. You can make yourself any size. You can put yourself anywhere on the screen, with any image, video or shared desktop behind you or around you on the screen.
Obviously, there might not be an immediate use case for recreating the "Titanic" scene during a business meeting, but that's not the point. The point is, if we have that level of control, we can certainly think outside the box and improve our video presentations and meetings. Instead of literally putting yourself in a box—video picture-in-picture (PiP)—in a tiny corner of the screen while your PowerPoint presentation is full screen, you can do a stand-up presentation in front of it, weatherman style. Instead of merely referring to your content, you can interact with it. You can create a simple newscaster scene, just as you would in Premiere Pro, but you can do so during any live business-video call.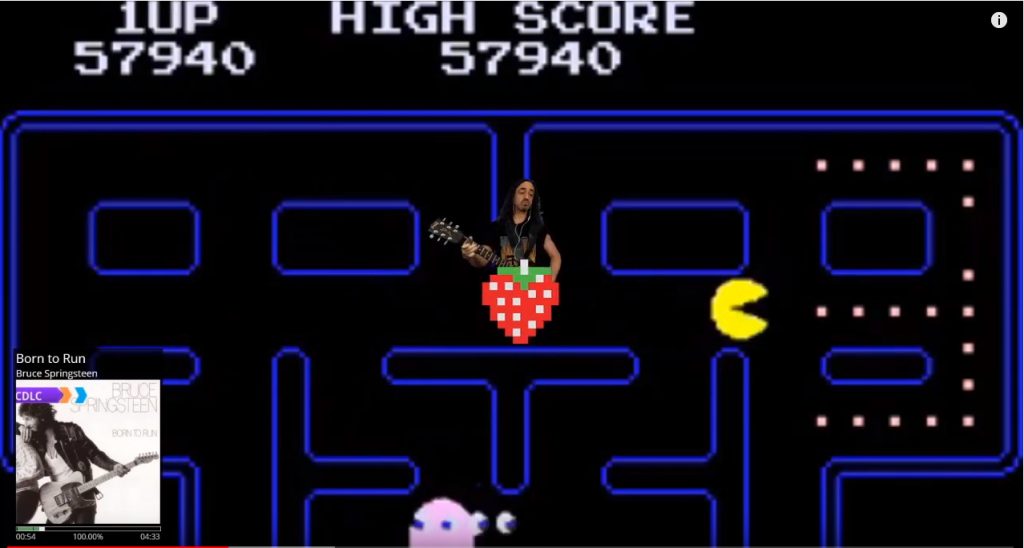 I've been following Twitch for several years now. It's one of the largest streaming platforms on the internet. Originally, it was a place for video gamers (including professional esports gamers) to stream themselves playing live. It ultimately became a phenomenon—home to countless online communities—at least partly due, in my opinion, to its incredible interactivity. The best streamers respond in real time to the activity in the chat that accompanies each stream. This has led to a new, flexible, agile style of streaming in which the activities on stream must adjust in real time to audience demands.
To support this new way of streaming, OBS and similar streaming tools have added tons of features and capabilities over the last several years, allowing streamers to manipulate their stream image in real time. Some advanced scripts and bots allow the chat itself to control the stream. If a stream viewer types certain keywords into the chat channel, he or she can activate a video or popup in the stream. The creativity, innovation and interactivity being demonstrated on the Twitch platform are truly astonishing!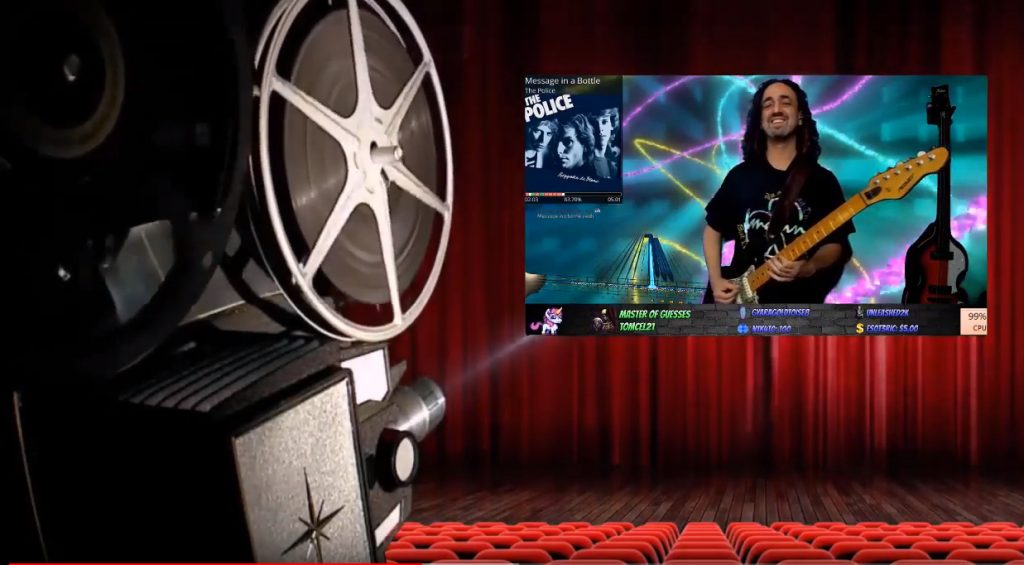 A few years ago, I started my own stream on Twitch in which I play guitar and take requests. (Check it out Monday, Wednesday, Friday and Saturday evenings at www.twitch.tv/boomsomuch.) I quickly became obsessed with learning all the features and tricks of OBS. However, until now, the Twitch/OBS world and the business-video world occupied different categories in my mind. I didn't see the relevance of my little guitar-streaming hobby as it pertained to my career of covering the business-video world. Then, one day, I started to use OBS for my business-video calls and I haven't looked back since! (Check out www.tinyurl.com/ldv-videotutorial for a quick tutorial.)
Applications For Live Video Editing
The most obvious (and most exciting) use of live video editing for business video is for webinars and other online presentations. I've been using this technique for my recent webinars, and the reaction I'm getting exceeds anything I've seen in the previous decade of presenting. Webinar viewers are so bored of presenters doing PiP—or, even worse, being off-screen completely—and reading slide-deck bullet points. If you give your viewers something fun, new and creative like a live-edited presentation, including fun effects and backgrounds, they will certainly appreciate it.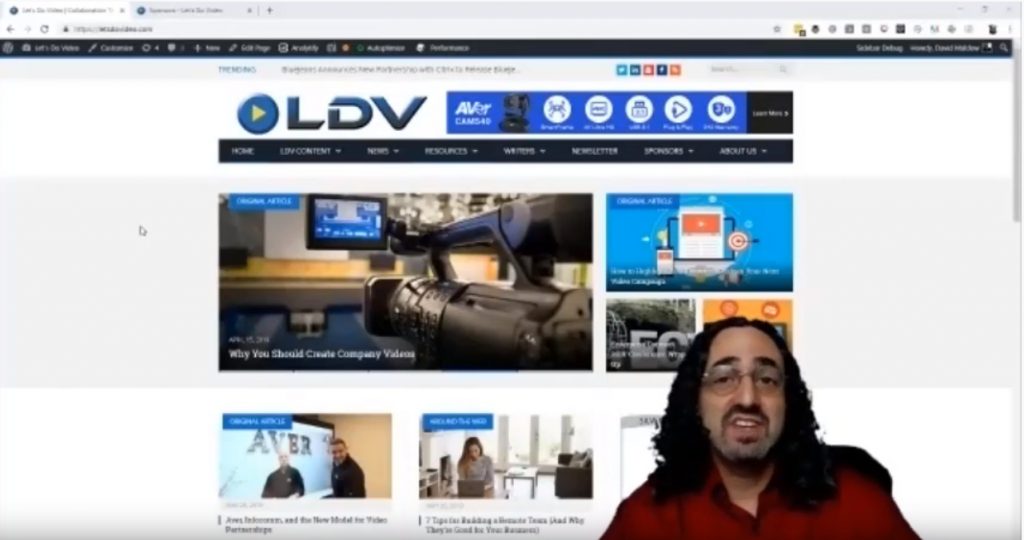 In truth, the applications for live video editing include just about every use of business video. I use it in every call that I make. Let's take, for example, my typical introductory briefing calls to new video companies in the industry. I used to introduce my business and myself over video calls by screen-sharing—thus hiding me or reducing me to a PiP—so I could show off my website. Now, I simply make my website my background and position myself onscreen in a way that enables me to point to various website assets without blocking anything essential. It's fun, it's far more engaging and interactive, and it always gets a great reaction from my new contact.
The simple fact is that we've always done business video the same way because it was so complex and limited. Today, it's easy and flexible, and several new tools exist to let us really think outside the box. We now have the power, in any business-video context, to present our content and ourselves in completely new and innovative ways. We can look forward to seeing some amazing things from our creative teams in video meetings and webinars for years to come.
To read our most recent edition of IT/AV, click here.