Each Saturday, the Weekend Wire compiles online content hand-picked by our editors that AV professionals might find interesting, useful or educational. Our Multimeter Readings section will compile the top news stories of the week. Our Uplink Port section will feature AV-relevant stories published around the web and blog posts from AV-industry sources. And our Integrator Essentials section will provide links to online resources, webinars, training sessions and whitepapers from commercial AV thought leaders and manufacturers.
Multimeter Readings
(A measure of current news.)
Herman ProAV And Bose Professional Enter Distribution Partnership
Herman ProAV has entered into a distribution partnership with Bose Professional to distribute its complete line of professional products.
Williams AV Appoints Brad Kautzer As President And CEO
Kautzer's skills and abilities developed during an extensive series of executive-level roles as the senior leader of various global businesses at Honeywell.
Stampede Launches Stampede XtraCare Program
Stampede announced the AV-industry-specific Stampede XtraCare Program to provide employees with extra protection and resellers with business relief and facilitation tools, as well as Personal Protective Equipment (PPE) kits to enable them to complete projects in a safe and secure way.
AVIXA Award Winners Revealed, To Be Recognized At InfoComm 2020 Connected
Honorees will be recognized in a virtual ceremony during InfoComm 2020 Connected on June 17 at 5pm EDT.
AVIXA's Impact Survey: As Economies Reopen, AV Isn't Out Of The Woods
In the most recent AVIXA COVID-19 Impact Survey, fielded May 12-13, 22 percent of AV providers said their companies were running at full capacity, up from 15 percent last week.
Almo Professional A/V's E4 Evolution Events To Commence Next Week
Almo Professional A/V is providing the opportunity for resellers and integrators to virtually connect at Almo's first E4 Evolution (E4v), a set of regional, virtual events that are an expansion of the organization's E4 Experience.
Uplink Port
(Your connection to AV-relevant topics discussed online.)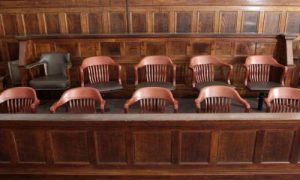 Texas Tries A Pandemic First: A Jury Trial By Zoom
With jury trials on hold throughout the United States because of the coronavirus pandemic, court officials in Texas are trying something new: let jurors hear a case through Zoom.
By Nate Raymond
Source: Reuters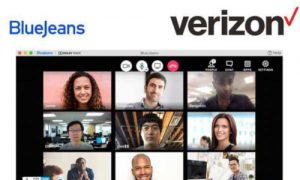 Verizon Acquires BlueJeans In A Move To Boost Enterprise Cloud Video Chops
The carrier giant will integrate BlueJeans' scalable and encrypted videoconferencing and event products into its Advanced Communications portfolio as Verizon looks to attract more enterprise customers.
By Gina Narcisi
Source: CRN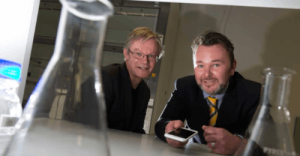 Irish Start-Up's Germ-Killing Coating Effective Against Coronavirus
Kastus has developed an antimicrobial coating that can be used on smartphones, self-service kiosks, appliances and other surfaces to kill MRSA, E coli and, now, coronavirus.
By Kelly Earley
Source: Silicon Republic
Integrator Essentials
(Industry resources vetted by our editorial staff.)
"Improving Productivity of the Anywhere Workforce—Lessons Learned From The COVID-19 Challenges" by SYNNEX COLLABSolv.
Best practices are now emerging for remote technology-based collaboration combined with new approaches to managing anywhere workers. Read this white paper to learn more about new approaches to managing anywhere workers, for better productivity now and in the future.
WiFi Assisted Listening With WaveCAST And FM+ Webinar by Williams AV
Overview of BYOD assistive listening systems using William AV WaveCAST or FM+ systems. May 26, 10:00am CDT.
Convey Audio Translation System Webinar by Williams AV
Introduction to the new Convey Audio automatic translation system. May 26, 2:00pm CDT.
Impact Of COVID-19 On Higher Ed Digital Signage Networks by DSE
Moderated by Rhea Kelly, Executive Editor for Campus Technology, this 60-minute session will benefit higher education technologists, marketing and communications professionals responsible for their institution's digital signage communications network. Jun. 2, 2:00pm EDT.
Leading-Edge Technology For The OR by Sony
In this webinar, learn how Sony is optimizing todays' operating rooms, making them more flexible and functional than ever before. Jun. 2, 2:30pm EDT.
Fiber Optics 101 by BTX
Join BTX fiber experts Jessica Tropea and Chris Mehalso for a guided tour through fiber optics and its expanding impact on the integration community. Standards, use cases and design and installation best practices will be covered, along with a Q&A for all of your fiber questions. Jun. 3, 2:00pm EDT.
AVPro Edge's TV Shootout With Robert Zohn And John Reformato From Value Electronics
Have you ever wondered what goes on behind the scenes to determine the "King of TVs" each year? Join Jason in meeting Robert Zohn from Value Electronics and his in house ISF calibrator John Reformato as they discuss the beginnings of the Shootout and what goes into putting on this highly anticipated event. Jun. 11 and 12, various times.
How AV Companies Can Rank Higher In Google: The Truth About SEO In 2020 by John Bertino and Sound & Communications
With the right strategy, it is entirely possible to achieve high Google rankings for your AV company, whether you're an integrator, a design consultant, a manufacturer or a distributor/supplier. John Bertino, owner/ founder of The Agency Guy, Inc., offers his SEO tips. Jun. 12, 1:00pm EDT.
Alcons Audio Webinar Series
Alcons Audio presents a new series of online educational sessions, featuring industry icons and special guests. This series will inspire creative collaboration, explore new technology, and expand your Pro Audio expertise. Various dates and times.
Webinar Wednesday Online Training by Stardraw.com
With many working from home, attendance at Stardraw.com's popular twice-monthly webinars has increased, so the company will be doubling sessions for May and June. Each Wednesday, 12:00pm EDT.
AVIXA's Full Online Education Catalog Open To All Through June 12
As COVID-19 impacts our daily lives, much of our AV community is looking at extended home office time. As part of our commitment to the industry in these unprecedented times, AVIXA is opening its full online training catalog to all AV professionals, regardless of membership level.
You can also receive this content, plus more, in newsletter format by signing up for our Weekly Wire newsletter, which will arrive in your inbox on the first, second and third Wednesdays of each month. Click here to sign up!