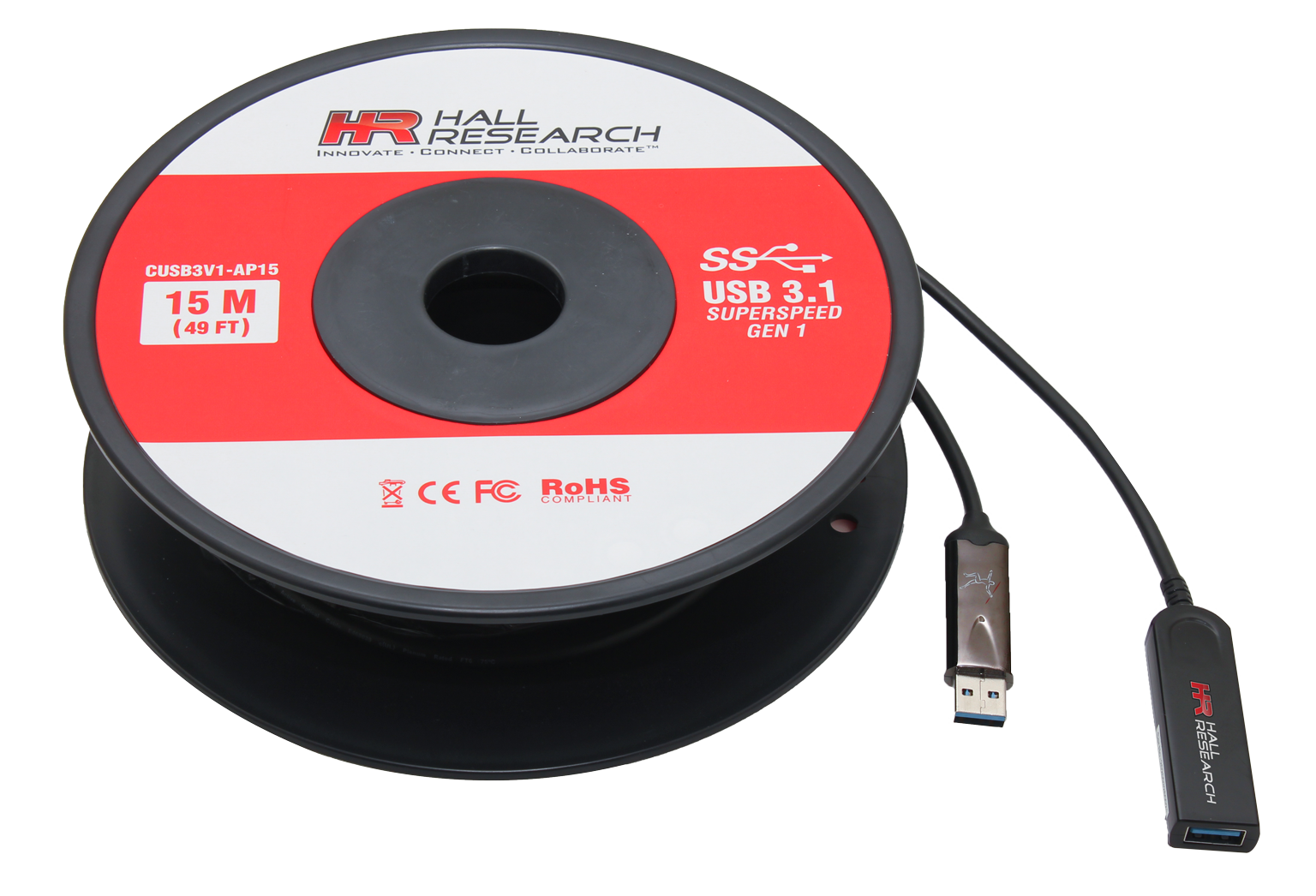 Hall Research has a new Javelin active optical cable: the CUSB3V1-AP*.  Available in lengths of 15, 30, and 50 meters, the CUSBV1-AP* cables support transparent extension of USB 3.0 (USB 3.1 Gen1) signals at data rates of up to 5Gbps. The cables are also downward compatible with USB 2.0 or 1.1 devices when used with a PC host. A feature of the new AOC cable is its ability to provide precise and regulated 5-volt power to the remote device. USB 3.0 specification doubles the amount of power that a USB host is required to provide; with long cables by the time the 5v power reaches the remote device side, it can drop to 4v or less, rendering the device unusable.  The CUSB3V1-AP* cable boosts the 5v from the host to 12v. This makes the CUSB3V1-AP* cables compatible with a variety of power-hungry 4K USB devices.
Hall Research
www.hallresearch.com
This post is part of Sound & Communications' InfoComm 2020 Connected New Product Spotlight.