Each Saturday, the Weekend Wire compiles online content hand-picked by our editors that AV professionals might find interesting, useful or educational. Our Multimeter Readings section will compile the top news stories of the week. Our Uplink Port section will feature AV-relevant stories published around the web and blog posts from AV-industry sources. And our Integrator Essentials section will provide links to online resources, webinars, training sessions and whitepapers from commercial AV thought leaders and manufacturers.
Multimeter Readings
(A measure of current news.)
AVIXA Reveals Details For InfoComm 2020 Connected
AVIXA will host its first completely virtual show, InfoComm 2020 Connected, this June 16-18.
Williams AV To Become Exclusive North American Distributor Of Ampetronic Loop Products
Williams AV will become the North American representative for the Ampetronic brand and its range of hearing-loop technologies, effective July 1.
Prolight + Sound Guangzhou 2020 Rescheduled
The previously postponed show will be held from August 21–24, 2020, in Areas A & B of the China Import & Export Fair Complex, Guangzhou.
USAV Announces Numerous New Partnerships
USAV, a division of PSA, announced the addition of five new integrators and one service provider to the USAV consortium.
PMA Research Looks At Display-Market Disruptions
PMA Research (PMA) recently released a Special Report on the effects of the novel coronavirus (COVID-19) health crisis on the display market, with comparisons to the 2008-2009 global financial crisis and indications of what the display market's recovery from the pandemic might look like.
QSC Announces The Premiere Of QSC@Home
Through its "Connect, Learn and Experience" architecture, QSC@Home visitors are treated to a collection of online training, tutorials, certification, webinars, entertainment and live online support from company experts, all of which is constantly curated and updated.
Uplink Port
(Your connection to AV-relevant topics discussed online.)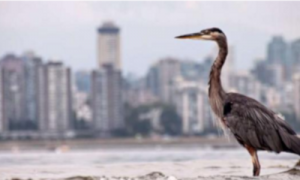 How COVID-19 Shutdowns Are Allowing Us To Hear More Of Nature
A discussion of how the higher-decibel noises of human life have negative effects on our mental health while the quieter sounds of nature have positive effects, and how the sounds of nature are more audible in a post-coronavirus world.
By Richard Lebrasseur
Source: The Conversation via Phys.org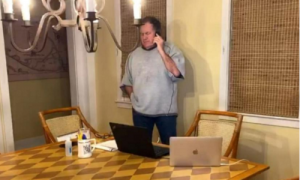 My New Lockdown Hobby: Zoom Snooping on the Stars
Adam Sandler has a normal-looking hallway! Bill Belichick likes nautical maps!
By Jennifer Weiner
Source: The New York Times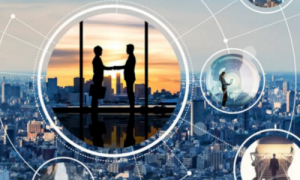 How AI is Changing Unified Communications
A look at how AI-driven tools and advancements are changing the face of UC for businesses in four key areas.
By Sam O'Brien
Source: Inside Big Data
Integrator Essentials
(Industry resources vetted by our editorial staff.)
"How Dante AV-Over-IP Delivers Better Quality, Centrally Managed Conferencing" by Audinate
Conferencing is more important than ever. Yet too many people still attempt to use a laptop's speakers and microphone to share a conversation with others. Read this whitepaper to learn more about how Dante and Dante Domain Manager can deliver high-quality conferencing solutions.
AVIXA's Full Online Education Catalog Open To All Through June 12
As COVID-19 impacts our daily lives, much of our AV community is looking at extended home office time. As part of our commitment to the industry in these unprecedented times, AVIXA is opening its full online training catalog to all AV professionals, regardless of membership level.
The 2020 Cardone Solomon & Associates Virtual Manufacturers Showcase
This Virtual Conference will highlight product introductions and solutions from manufacturers including Ashly Audio, AVEO Systems, AV ProEdge, Barco, Cleerline Fiber, Clockaudio, EDC Acoustics, EM Acoustics, Innovox, Lencore, Linea Research, Luminex, Soundtube, RDL, SCT, Stewart Audio, Symetrix, Televic and Visionary Solutions. (Many of the sessions will include products that would have been introduced at InfoComm 2020.) May 11–15, various times.
Technology Considerations For Higher Education Institutions: Planning For The Future by Shen, Milsom & Wilke
Join Tom Shen, President & CEO, and SM&W experts for a panel discussion on the future of the places we learn in and what technology you should consider as you look to the future of higher education institutions. May 12, 1:00pm EDT.
K-array Webinar Series: Clubs And Lounges
Join K-array for an in-depth look at its collection of audio solutions that are optimal for the entertainment and nightlife sector. May 12–14, various times.
Software-Based Dante For The Q-SYS Ecosystem by QSC and Audinate
To accompany the release of Software-based Dante for Q-SYS Ecosystem, QSC and Audinate present a live integration demo of both Dante and Q-SYS native into a single converged system.
• May 13, 11:00am EDT.
• May 14, 2:00pm EDT.
Learn How To Enhance Your Zoom Remote Work Experience by Poly
Join Poly for this webinar to understand how Poly and Zoom enable simply powerful communications for both remote working and in the office and experience live demos of Poly's next-generation hardware solutions for Zoom Meetings, Zoom Rooms and Zoom Phone. May 14, 1:00pm EDT.
Technology Considerations For Government Facilities: Planning For The Future by Shen, Milsom & Wilke
Join Tom Shen, President & CEO, and SM&W experts for a panel discussion on how technology will play a vital role in our new normal for government facilities in a post-COVID19 world. May 14, 1:00pm EDT.
Dante Webinar Series by Audinate
Audinate is offering more than 25 free online learning opportunities this month. Webinar Topics: Dante Design and Case Studies, Dante Domain Manager and Dante Certification Program. Various dates and times.
Educational Webinars by AVPro Edge
Check out AVPro's schedule of educational webinars featuring some of the industry's best and brightest, and view past webinars on demand. Various dates and times.
Martin Lighting Learning Sessions: Scaling And Adapting For Different-Sized Venues
Touring lighting director, designer, programmer and technician, Jenny Bass discusses how to stay true to a lighting design while working in a variety of venue sizes. Watch on demand.
You can also receive this content, plus more, in newsletter format by signing up for our Weekly Wire newsletter, which will arrive in your inbox on the first, second and third Wednesdays of each month. Click here to sign up!