Each Saturday, the Weekend Wire features online content hand-picked by our editors that AV professionals might find interesting, useful or informative. Our Multimeter Readings section compiles the top news stories of the week. Our Uplink Port section links to AV-relevant stories published around the web and blog posts from AV-industry sources. And our Integrator Essentials section provides links to online resources, webinars, training sessions and whitepapers from commercial AV thought leaders and manufacturers.
Multimeter Readings
(A measure of current news.)
Matrox Merges Two Divisions, Introduces New Matrox Video
Matrox has merged its Video division with its Graphics division under the Matrox Video brand.
ISE 2021 Delayed To June, AVIXA's Joé Lloyd Offers Exclusive Insights On How This Will Affect InfoComm 2021
Integrated Systems Events has announced that ISE 2021 has been postponed and will now take place in June instead of February.
Surge In Corporate Video Use Fueling Growth In Entry-Level Video Products
Now that more companies have opened their eyes to the potential for video, it is encouraging organizations to re-evaluate how to use video technologies.
Uplink Port
(Your connection to AV-relevant topics discussed online.)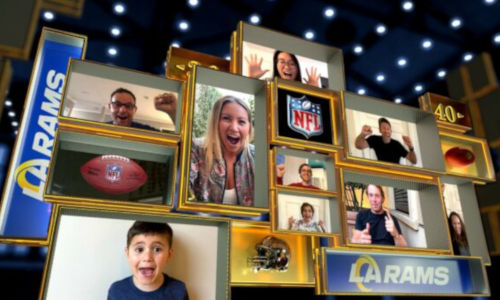 Microsoft Will Power Virtual Fan Experience At NFL Games With Teams, Following NBA Deal
For each NFL game, the home team will invite fans to the virtual experience. They'll watch the game via Microsoft Teams and show up on the "Fan Mosaic," which will be streamed on LED screens in stadiums and on the TV broadcast.
By Taylor Soper
Source: GeekWire

Atoning Over Zoom: How Video Technology Will Connect Jews During The High Holidays
Rabbi Joshua Heller shares how he worked with Zoom to make the video chat platform more Shabbat- and Jewish-holiday-friendly, and how the COVID-19 pandemic convinced skeptical worship leaders to allow virtual minyans for the first time.
By Rabbi Jason Miller
Source: The Jewish News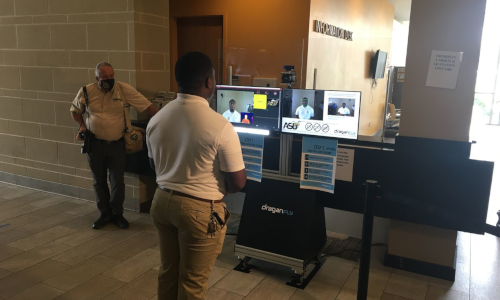 Alabama State University Using Camera Technology To Help Mitigate COVID-19
The university will place five temperature-screening stations in high-traffic areas on campus. ASU is also deploying five social distancing awareness units, which use cameras to calculate whether people are staying six feet apart and display that information on a screen.
By Mike Cason
Source: AL.com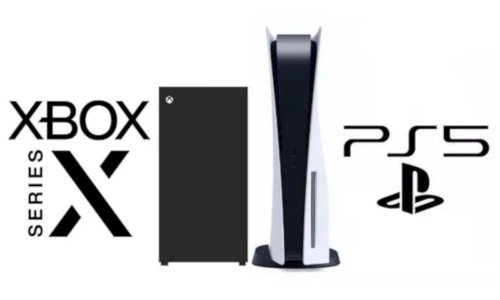 PS5 And Xbox Series X Can Game In 8K resolution. Should You Care?
While these consoles are technically capable of outputting an 8K signal, that's not the entire story. In reality, the vast majority of games on the new consoles will be 4K at best, and those that claim 8K resolution will rarely be actual 8K.
By Geoffrey Morrison
Source: CNET
Integrator Essentials
(Industry resources vetted by our editorial staff.)
"Hybrid Classrooms: Best Practices" by Discover Video
This report discusses the best practices for vetting and deploying a comprehensive in-school and remote learning video management system.
Programming & Beyond by AVIXA
An esteemed panel of Coding MacGyvers from the AVIXA Diversity Council will present some keys to AV's future through programming to help evolve the industry beyond COVID-19 pandemic. Plus, the panel will send a Bat Signal out to all programmers to sign-up for the newly forming AVIXA Programmers council. Sep. 21, 1:00pm EDT.
Digital Signage Power Hour: The Future Is LED/Micro LED by AVIXA
In this AVIXA Digital Signage Power Hour, top manufacturers and industry insiders discuss the current state of LED, the evolving technologies, and the new, innovative ways they're being applied. Sep. 22, 1:00pm EDT.
NEC Webinar Series: Next-Generation Operation Centers: Episode 2 – Beyond The Technology by NEC, Salamander and Spectrum ITC
This webinar will discuss the many other elements, beyond technology, that require careful consideration when creating an operation center plan. Sep. 22, 2:00pm EDT.
Smart Buildings Power Hour: Opportunity & Market by AVIXA
This introduction to AVIXA's Power Hour series on Smart Buildings will address a new decade in smart building, and the opportunities for systems integrators, distributors, consultants, architects and building owners. Sep. 23, 1:00pm EDT.
Technology Tuesdays: AV Solutions Webinar Series by Sony
This series of webinars features virtual product demonstrations of Sony's new products, technologies and software innovations. The webinars will be approximately 30 minutes long, with a 15-minute Q&A period at the close. Tuesdays, 1:00pm EDT.
You can also receive this content, plus more, in email format by signing up for our Weekly Wire newsletter, which will arrive in your inbox on the first, second and third Wednesdays of each month. Click here to sign up!