Each Saturday, the Weekend Wire features online content hand-picked by our editors that AV professionals might find interesting, useful or informative. Our Multimeter Readings section compiles the top news stories of the week. Our Uplink Port section links to AV-relevant stories published around the web and blog posts from AV-industry sources. And our Integrator Essentials section provides links to online resources, webinars, training sessions and whitepapers from commercial AV thought leaders and manufacturers.
Multimeter Readings
(A measure of current news.)
NAB Announces 2021 NAB Show Rescheduled For October
Due to the ongoing novel coronavirus (COVID-19) pandemic, next year's NAB Show in Las Vegas NV has been delayed until October 9 to 13.
Absen Among Best Managed Companies In 2020
Absen's headquarters in Shenzhen, China, has once again been recognized as one of the best-managed companies in Deloitte's Best Managed Companies (BMC) program.
AIMS Launches IP Oktoberfest 2020
The Alliance for IP Media Solutions (AIMS) announced IP Oktoberfest 2020, a live, interactive virtual event for broadcast and commercial AV professionals that will be held from September 29 to October 1.
Audix Appoints Steve Young, CTS as Director Of US Sales
Young has worked for more than 20 years in the pro-audio manufacturing industry.
Further Developments In ClearOne, Shure Patent-Infringement Litigation
The US District Court of the Northern District of Illinois held that Shure is found in contempt for violating a preliminary injunction order issued in August 2019, which enjoined Shure from, among other things, "manufacturing, marketing and selling the MXA910 in a way that encourages or allows integrators to install it in a drop-ceiling mounting configuration."
Extron Partners With Lutron For Smart-Building Projects
Extron is partnering with Lutron to combine Extron control capabilities with the Lutron Vive Wireless lighting-control solution for smart-building projects.
Uplink Port
(Your connection to AV-relevant topics discussed online.)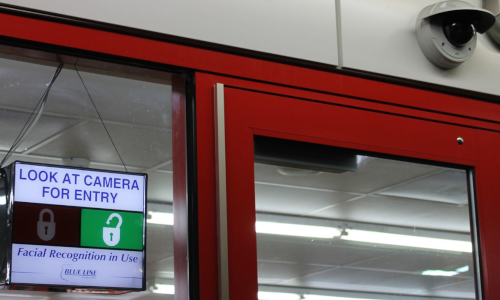 Portland Approves Strictest Ban On Facial-Recognition Technology In The U.S.
The Portland City Council unanimously approved bans on city and private use of facial-recognition technology. The private ban, which includes by businesses in the city, would go into effect Jan. 1. The ban on use by city departments goes into effect immediately.
By Everton Bailey Jr.
Source: The Oregonian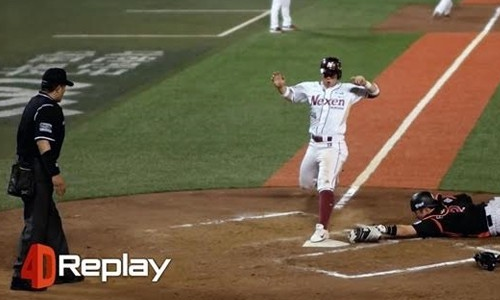 360-Degree Video Tech Firm 4DReplay Snares Additional $8 Million Investment
The company, founded by former Samsung SDS engineer Jung Hong-soo, has drawn attention for its time-slicing video technology applied to professional sports in the US, such as NBA, PGA and UFC events.
By Park Jae-young and Minu Kim
Source: Pulse News Korea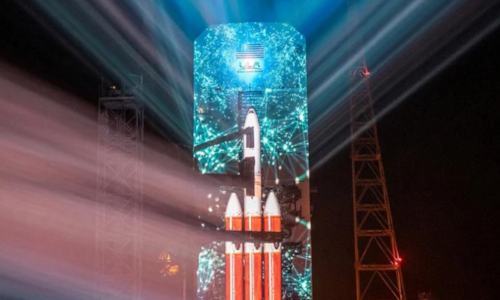 Rocketmap: First 3D Projection Mapping On Operational Rocket
Five days before its scheduled satellite launch, the United Launch Alliance's Delta IV Heavy rocket became the backdrop for the first-ever 3D projection mapping on an operational rocket.
By Meghan Perkins
Source: Live Design Online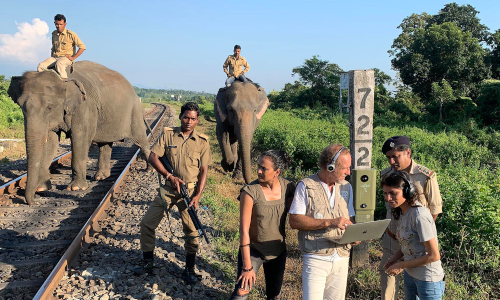 Elephants Vs Trains: This Is How AI Helps Ensure They Don't Collide
An acoustic detector developed using machine learning helps stop elephants getting hit by trains in India.
By Anna Solana
Source: IT Iberia
Integrator Essentials
(Industry resources vetted by our editorial staff.)
"Hybrid Classrooms: Best Practices" by Discover Video
This report discusses the best practices for vetting and deploying a comprehensive in-school and remote learning video management system.
The 8K Ecosystem Is Here: Is It Time To Embrace 8K? by The 8K Association
8K Association Executive Director Chris Chinnock will conduct a webinar to review the findings of a report the association developed to assess the state of the 8K ecosystem from Lens-to-Living room. Sep. 15, 12:00pm EDT.
Leading A Technology Organization In Uncertain Times by NSCA and Insperity
Insperity's Vice President of Product Innovation David Burnley will share experiences, lessons learned and best practices for leading a technology organization during times of uncertainty. Sep. 15, 12:00pm EDT.
Reimagining Audio And Acoustics To Bring The Energy Back To Empty Stadiums by AVIXA
Now that teams are playing in empty stadiums and arenas, how are audio and acoustic solutions adapting to improve the experience for players and audiences at home? Sep. 16, 1:00pm EDT.
NEC Webinar Series: Next-Generation Operation Centers: Episode 1 – What's Driving Demand? by NEC, Synnex and Spectrum ITC
This webinar will provide a better understanding of the overall operations market and what is driving current demand from large NOCs to small local government centers. Sep. 17, 2:00pm EDT.
You can also receive this content, plus more, in email format by signing up for our Weekly Wire newsletter, which will arrive in your inbox on the first, second and third Wednesdays of each month. Click here to sign up!