Each Saturday, the Weekend Wire features online content hand-picked by our editors that AV professionals might find interesting, useful or informative. Our Multimeter Readings section compiles the top news stories of the week. Our Uplink Port section links to AV-relevant stories published around the web and blog posts from AV-industry sources. And our Integrator Essentials section provides links to online resources, webinars, training sessions and whitepapers from commercial AV thought leaders and manufacturers.
Multimeter Readings
(A measure of current news.)
G&D Opens ControlCenter-Xperience Showroom
Guntermann & Drunck (G&D) is introducing ControlCenter-Xperience, a showroom to present the company's KVM equipment.
Southpaw Live And D3 LED Announce Merger
Southpaw Live and D3 LED have entered into a merger agreement. Kevin Kelley will serve as the CEO and President of the combined organization, and George Pappas will serve as COO.
Arista Forms Projection-Mapping Partnership With Fallout Zones
Arista Corporation and Fallout Zones, LLC of Las Vegas NV have formed a partnership through which they will address the challenges and misconceptions common in the area of projection-mapping technology.
Uplink Port
(Your connection to AV-relevant topics discussed online.)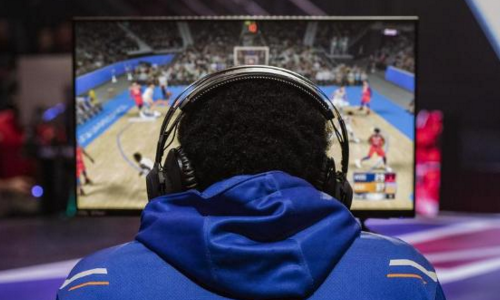 Drive-In Esports Experience Readies Debut For Louisville Area
Real estate firm Horizon Group Properties partnered with Harena Data and the USA Drive-ins brand to create drive-in movie theaters and esports experiences in several U.S. cities.
By Marty Finley
Source: Louisville Business First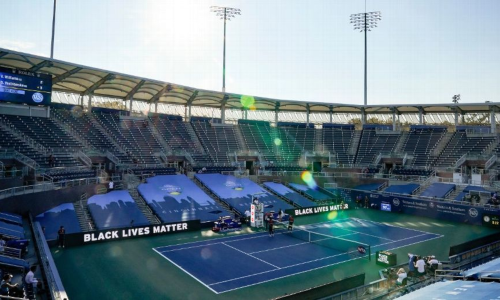 What The 2020 US Open Will Look Like For Tennis Fans Worldwide
For the first time ever, Hawk-Eye Live, an AI-based judging system powered by AV technology, will be used for some matches instead of human line judges. In addition, Arthur Ashe Stadium will feature nine large LED screens in the crowd area, the outside courts will use robotic cameras, and subtle ambient crowd noise will be featured.
By Peter Bodo
Source: ESPN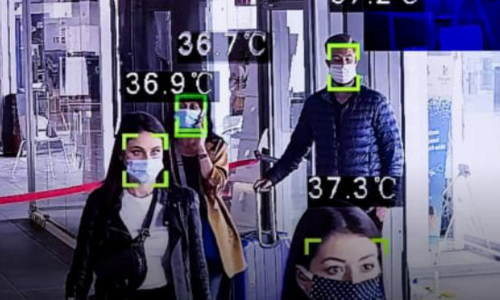 COVID-19 Has Caused A Spike In Demand For Infrared Technology, But There Are Limitations
As stores, restaurants, schools and offices reopen, they have turned to infrared technology to help identify fevers, one of the virus' primary symptoms. This story offers examples of infrared camera applications in a variety of venues, and discusses the benefits and shortcomings of the technology.
By Andrew Evers
Source: CNBC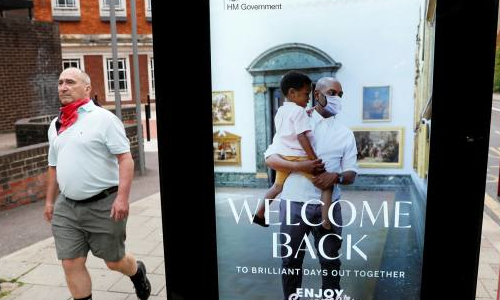 Clear Channel To Roll Out Billboards 'With Brains' In Europe
Technology that tracks consumer behaviour will be integrated with thousands of billboards and bus shelters around Europe next month as the world's second-biggest outdoor advertising group bets on its digital rehabilitation post-coronavirus.
By Alex Barker
Source: Financial Times
Integrator Essentials
(Industry resources vetted by our editorial staff.)
"Hybrid Classrooms: Best Practices" by Discover Video
This report discusses the best practices for vetting and deploying a comprehensive in-school and remote learning video management system.
Upcoming Webinars by AVIXA
AVIXA is offering a wide range of webinars on a variety of commercial AV topics. Participants can earn renewal units for CTS, CTS-D and CTS-I certifications by attending certain sessions. There are also several past webinars available for on-demand viewing. Various dates and times.
You can also receive this content, plus more, in email format by signing up for our Weekly Wire newsletter, which will arrive in your inbox on the first, second and third Wednesdays of each month. Click here to sign up!