Each Saturday, the Weekend Wire features online content hand-picked by our editors that AV professionals might find interesting, useful or informative. Our Multimeter Readings section compiles the top news stories of the week. Our Uplink Port section links to AV-relevant stories published around the web and blog posts from AV-industry sources. And our Integrator Essentials section provides links to online resources, webinars, training sessions and whitepapers from commercial AV thought leaders and manufacturers.
Multimeter Readings
(A measure of current news.)
NAB Show New York Presents 10-Day Virtual Experience For 2020
This year's NAB Show New York will take place as a 10-day virtual event from October 19 to 29.
Midwich Group, Poly Partner On Hardware-as-a-Service Program
Midwich Group and Poly have introduced a HaaS program, so that new and existing channel partners can offer the latest UC technology to their customers without the requirement for substantial upfront outlay.
Extron And Poly Partner To Deliver Scalable Meeting Experiences
Extron and Poly are partnering to develop scalable integration options for Extron control systems and audio devices, as well as signal switching for Poly Room Solutions.
NAMM Cancels In-Person NAMM Show, Replaces With 'Believe In Music' Initiative
In light of the COVID-19 pandemic, NAMM has decided to cancel the 2021 NAMM Show, which had been scheduled for January 21 through 24 in Anaheim CA, and will host a digital initiative, "Believe in Music," in its place.
CEDIA Achieves ANSI-Accredited Standards Developer Designation
The American National Standards Institute (ANSI) has approved CEDIA as an Accredited Standards Developer.
Uplink Port
(Your connection to AV-relevant topics discussed online.)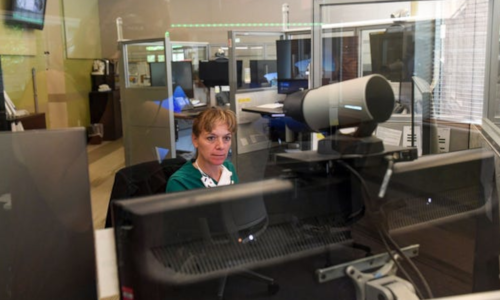 Fighting Coronavirus Over Video: Avera's Telehealth System Takes Big Strides During Pandemic
Avera eCare's command center offers an inside look at the future of telehealth and the impact of video technology on healthcare in a pandemic.
By Patrick Anderson
Source: Sioux Falls Argus Leader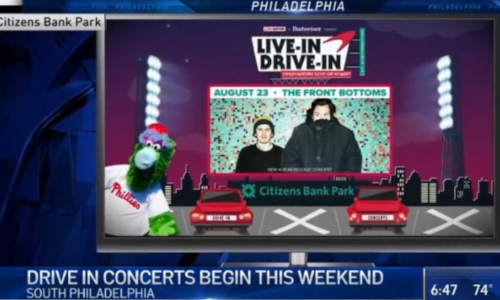 Citizens Bank Park To Play Host To Drive-In Concert Series
There will be a full stage and lighting and LED screens to enhance the fan experience.
By Rudy Chinchilla
Source: NBC10 Philadelphia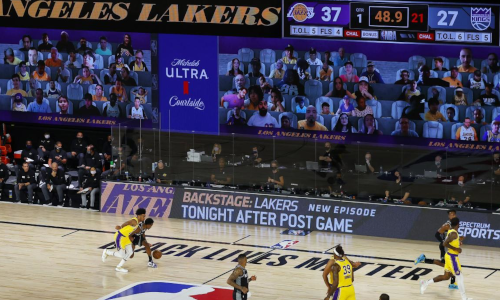 How The NBA Is Using Virtual Fans To Make Games Feel Normal
Here's how the NBA is pulling off technical wizardry like virtual fans on LED walls, piped-in crowd noise and interactive fan apps.
By Nicolás Rivero
Source: Quartz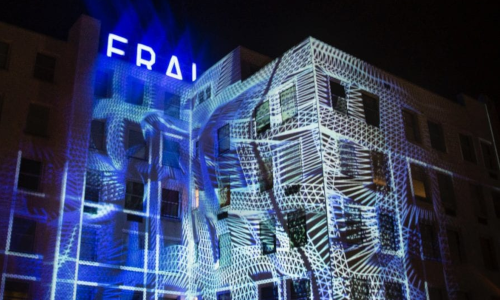 Mesmerizing Projections Bring Downtown Bellingham's Herald Building To Life
Each night, about half an hour after sunset, the south-facing side of the historic building is bathed in a frequently changing dance of light, color and local imagery.
By Matt Benoit
Source: WhatcomTalk
Integrator Essentials
(Industry resources vetted by our editorial staff.)
Commercial Systems Integration Survey Report 2020 by Sound & Communications
The 35th annual Commercial Systems Integration Survey Report aggregates business data from AV integrators, consultants, design/build firms and other AV professionals.
Intelligent Insights: Making Data Visible and Usable by Bosch
In this webinar, learn how Intelligent Insights brings data from scene to screen by using the built-in Video Analytics of Bosch cameras. Aug. 18, 1:00pm EDT.
Step Into Digital Signage: Introductory Training by SpinetiX
This online training session introduces industry essentials and challenges, SpinetiX's solutions and partner program, and how to move ahead with your next digital signage installation. Aug. 20, 9:00am EDT.
KAIROS IP/IT Video Processing Platform Webinar by Panasonic
Discover how Panasonic's next generation live production platform will enable users to increase their productivity. Aug. 21, 1:00pm EDT.
Access Control With Video Integration And Temperature Panel Introduction by Speco Technologies
In this webinar, Speco's TJ Dickson presents the company's new 100% Contactless Screening Solution and new Browser-Based Access Control Solution. Aug. 21, 2:00pm EDT.
The Benefits Of Live AI Based Captioning by PSNI Global Alliance and Williams AV
This webinar offers a walkthrough of captioning types and the markets in which they are used and the end-user benefits to live captioning, plus a demo of Williams AV's Caption Assist. Aug. 26, 11:00am EDT. 
Experiencing Audio In 2020 by AVIXA
Learn to appreciate the audio signal, how to measure it, and how it affects us everywhere, with Yuval Kramer, Director of Audio, Kramer Electronics. Aug. 27, 1:00pm EDT.
Upcoming Webinars by AVIXA
AVIXA is offering a wide range of webinars on a variety of commercial AV topics. Participants can earn renewal units for CTS, CTS-D and CTS-I certifications by attending certain sessions. There are also several past webinars available for on-demand viewing. Various dates and times.
You can also receive this content, plus more, in email format by signing up for our Weekly Wire newsletter, which will arrive in your inbox on the first, second and third Wednesdays of each month. Click here to sign up!