In this Weekend Wire: LA Rams unveil 4K, end-to-end Infinty Screen; $28 million esports arena coming to Cedar Park in Ohio; University of Central Florida using holograms for healthcare education; Matrox Video mourns David Chiappini; Snap One Holdings Corp. announces IPO; Sony Electronics creates pro-AV alliance; and Crestron establishes Fred Bargetzi Memorial Scholarship.
Multimeter Readings
(A measure of current news.)
Industry Mourns David Chiappini
Matrox has announced that David Chiappini, Executive VP of Research and Development at Matrox Video, died unexpectedly on July 26.
Snap One Holdings Corp. Announces Pricing Of Its IPO; Trading Begins
Snap One Holdings Corp. announced the pricing of its initial public offering (IPO) of 13,850,000 shares of its common stock at $18.00 per share.
AVIXA's AV Experience Awards Deadline Is August 13
Submissions are now open for AVIXA's AV Experience Awards, deadline August 13, 2021. These awards recognize innovative integration of content, space and audiovisual technology.
Sony Electronics Announces Robust Program for Professional AV Collaborative Alliances
Sony Electronics has created a professional AV alliance with key providers in the space, reinforcing its commitment to the community.
Crestron Establishes The Fred Bargetzi Memorial Scholarship
Crestron has announced the establishment of the Fred Bargetzi Memorial Scholarship in honor of Crestron's former CTO.
Uplink Port
(Your connection to AV-relevant topics discussed online.)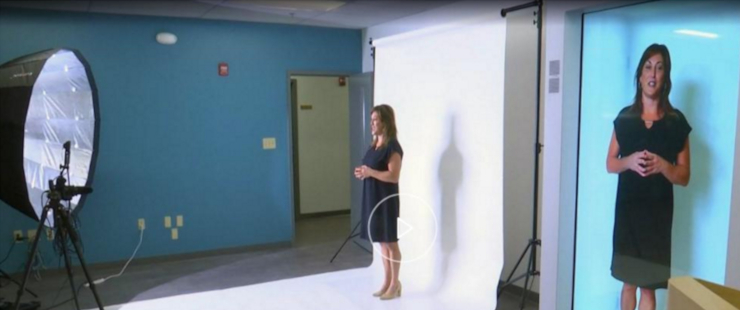 Hologram Technology Gives UCF Students A Chance To Virtually Learn From Patients
The University of Central Florida is using hologram technology to allow students to learn directly from patients without the patient needing to be present.
By Rachael Krause
Source: Bay News 9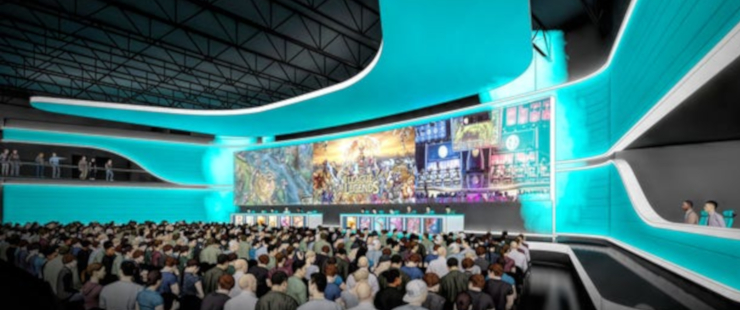 Cedar Point's Parent Company Is Developing An Esports Arena With 200 Gaming Stations
Amusement park operator Cedar Fair Entertainment plans to build a $28 million, 1,500-seat esports arena for gaming tournaments near Cedar Point, its flagship amusement park in Sandusky OH.
Source: USA Today via Associated Press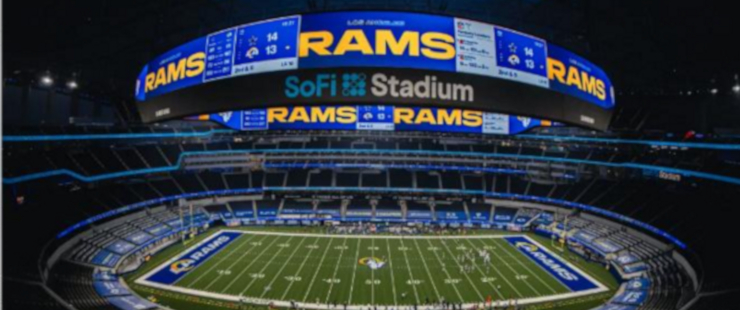 SoFi Stadium And Samsung Reveal Name For 70,000 Square Foot Videoboard: The Infinity Screen By Samsung
The Infinity Screen features nearly 80 million pixels spaced 8 millimeters from center to center and offers the first 4K, end-to-end video production in a stadium.
Source: TheRams.com
Integrator Essentials
(Industry resources vetted by our editorial staff.)
Smart Buildings Power Hour: AV In The Smart Building by AVIXA
Join the August Power Hour to understand the evolution of the Smart Building market and how it is creating new opportunities for AV, plus how to manage occupancy, including access control and video surveillance. Aug. 4, 1:00pm EDT.


2021 Halftime Spotlight by Sound & Communications
Nearly 70 product and software debuts can be found in our 2021 Halftime Spotlight.
Click here to view previous editions of the Weekend Wire.
You can also receive this content, plus more, in email format by signing up for our Weekly Wire newsletter. It will arrive in your inbox on the first, second and third Wednesdays of each month. Click here to sign up!