Atlona has announced that its CEO and Co-Founder, Ilya Khayn, will depart the company on September 15, nearly three years after Panduit's acquisition of the company. Jamey Swigert, who is Atlona's Director of AV Sales and Business Development, will assume the company's top leadership role as Executive Director on September 15.
Khayn co-founded Atlona in 2003 with his brother, Michael, who was Atlona's VP of Engineering through October 2020. The two young entrepreneurs transformed Atlona from a two-person, garage-based company focused on home-AV connectivity products to a leading global supplier of AV-collaboration, control and distribution solutions. Khayn was largely responsible for strategizing Atlona's now-global partner network, which has established the company's brand in key business regions worldwide.
Push Toward AV-Over-IP
Atlona's early and aggressive push toward AV-over-IP captured the attention of Panduit, a leader of IT-networking and infrastructure solutions. The acquisition has differentiated Atlona by introducing the brand to an entirely new base of IT consultants, resellers and integrators seeking networked-AV solutions for their end users.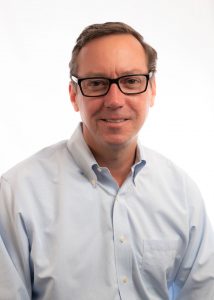 "One example of our successful integration is the increased collaboration of our two sales teams to uncover new business opportunities," Khayn said. "Our mutual partners are finding the combination of AV and infrastructure products offered by Panduit and Atlona to be advantageous. The company continues its aggressive new-product program, with a stronger focus on quality assurance to build a solid foundation for winning enterprise AV and IT projects worldwide. With a strong and experienced leadership team and knowledgeable professionals in all key positions, the time is right to transition following 18 years of hard work."
Transitioning To A New CEO
Khayn added that it will be business as usual for Atlona, as Swigert assumes the leadership role and anticipates that Panduit's strategic approach to product quality, innovation, and simplicity of deployment and operation will lead to a new era of substantial growth. That includes a continued emphasis on making high-quality AV products that are IT-friendly.
For more news from Sound & Communications, click here.