In this Weekend Wire: Tokyo Olympics will broadcast all events in 4K and some in 8K, Canton OH Pro Football Hall of Fame esports complex will open in 2022, Cornell University receives $24 million donation to support Center for Conservation Bioacoustics program, NSCA to hold P2P in Atlanta GA, Sennheiser joins GPA, InfoComm 2021 to host D-SIGN Digital-Signage Conference, and second cavlo show of 2021 to be held in Arlington TX.
Multimeter Readings
(A measure of current news.)
Second cavlo Show Set For Texas In October
The cavlo 2021 trade show for manufacturers of commercial audio, video, and lighting will take place October 6-7 in Arlington, TX.
InfoComm 2021 Will Host D=SIGN Digital-Signage Conference
D=SIGN will be hosted by InfoComm as two half-day programs on October 26 and 27 at the Orange County Convention Center (OCCC) in Orlando FL.
Appeals Court Dismisses Shure's Appeal Of Contempt Order
Shure's attempt to overturn a contempt order for marketing and selling the MXA910-A was denied in a Federal Court of Appeals.
Sennheiser Joins GPA, Reinforcing Commitment To Integrator Network
Sennheiser has announced their participation with GPA, a global organization of audio, video, and unified communications business.
NSCA Announces In-Person 2021 Pivot To Profit (P2P)
NSCA has announced an in-person event for this year's Pivot To Profit (P2P). It will take place September 21 to 22 in Atlanta.
PTZOptics Joins The SRT Alliance
PTZOptics has announced they will be joining the SRT alliance with the aim of overcoming the challenges of low-latency video streaming.
Uplink Port
(Your connection to AV-relevant topics discussed online.)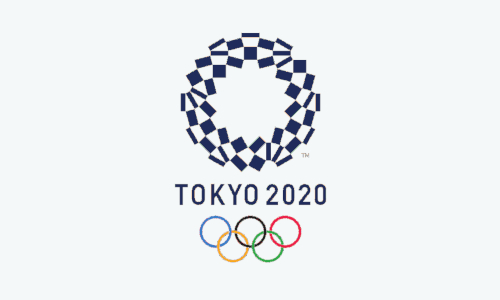 Tokyo Olympics In 4K And 8K UHD
For the first time, all coverage is being originated in 4K UHD in high dynamic range with immersive audio. In addition, OBS and Japanese broadcaster NHK will produce key events in 8K UHD.
Source: informitiv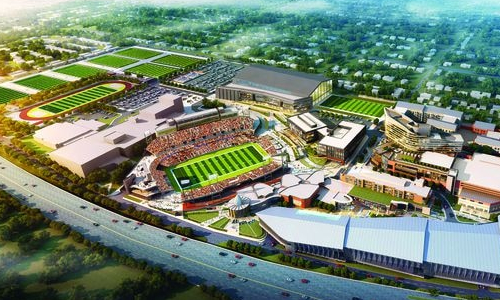 Esports Complex Slated For Hall Of Fame Village In Canton
The Hall of Fame Village on the campus of the Pro Football Hall of Fame will host an esports complex set to open in 2022.
By Marc Bona
Source: Cleveland.com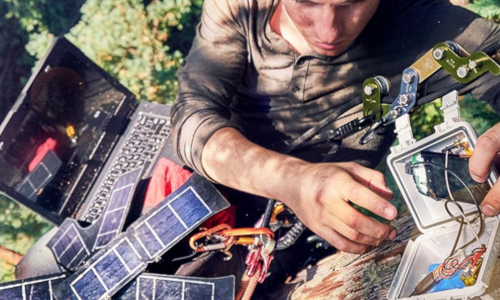 Big Bioacoustics Boost: Cornell University Program Receives $24 Million Donation
The Cornell Lab of Ornithology announced a gift of $24 million to support its Center for Conservation Bioacoustics program, which was founded in the 1980s to gather information about ecosystem health and animal communication through sound.
By Erik Hoffner
Source: Mongabay
Integrator Essentials
(Industry resources vetted by our editorial staff.)
Modena Hub At Work—Connecting And Deploying Modena For Simple UC by Biamp
A live demonstration of how to make the required connections to a Modena Hub and how to commission the system for use in a simple UC huddle system. Jul. 27, 2:00am, 7:00am and 11:00am EDT.
Sony AV Tech Expo 2021
A virtual event highlighting Sony's portfolio of AV products, including LCD displays, projectors, direct-view LED, remote cameras and AI-based audio tools. Attendees can view interactive product demonstrations, gain insights and best practices for integrating and using powerful technology, meet with Sony's team of experts for live Q&A sessions, and network with the AV community. Jul. 27-28, 9:00am-5:00pm EDT.
Audio Power Hour: Conferencing Audio Part II by AVIXA
Join this July Power Hour to learn how to handle advanced technologies such as auto-detecting installed components, auto-configuring the devices into coherent solutions and auto-optimizing audio performance for the room audio environment. Jul. 28, 1:00pm EDT.
Smart Buildings Power Hour: AV In The Smart Building by AVIXA
Join the August Power Hour to understand the evolution of the Smart Building market and how it is creating new opportunities for AV, plus how to manage occupancy, including access control and video surveillance. Aug. 4, 1:00pm EDT.


2021 Halftime Spotlight by Sound & Communications
Nearly 70 product and software debuts can be found in our 2021 Halftime Spotlight.
Click here to view previous editions of the Weekend Wire.
You can also receive this content, plus more, in email format by signing up for our Weekly Wire newsletter. It will arrive in your inbox on the first, second and third Wednesdays of each month. Click here to sign up!