Each Saturday, the Weekend Wire features online content hand-picked by our editors that AV professionals might find interesting, useful or informative. Our Multimeter Readings section compiles the top news stories of the week. Our Uplink Port section links to AV-relevant stories published around the web and blog posts from AV-industry sources. And our Integrator Essentials section provides links to online resources, webinars, training sessions and whitepapers from commercial AV thought leaders and manufacturers.
Multimeter Readings
(A measure of current news.)
Pliant Technologies Announces Wireless Intercom Trade-In Promotion
With the purchase of Pliant CrewCom Control Units and Radio Packs, customers can trade in any professional wireless coms product for a rebate, through September 1.
Diversified Becomes First In Industry To Achieve SOC 2 Certification
Diversified has successfully completed a Service Organization Control (SOC 2) examination for its managed services in digital media.
Kinly Acquires AVMI
Kinly, a specialist in video-collaboration services, headquartered in Amsterdam, The Netherlands, announced the acquisition of AVMI, a global AV-integrator and managed-services provider, headquartered in London, England.
AVIXA Impact Survey: Tough Times Aren't Over Yet
AVIXA's 11th weekly COVID-19 Impact Survey shows an uptick in the share of AV providers reporting a negative impact to their business over the past week. More companies say they are cutting salaries, perhaps protecting the overall low share of permanent layoffs.
Uplink Port
(Your connection to AV-relevant topics discussed online.)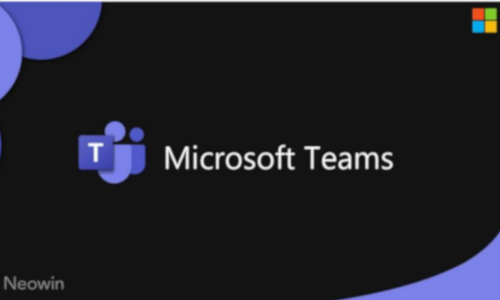 Microsoft Teams Will Soon Allow Up To 300 Participants In A Video Call
The Teams roadmap suggests that the new 300 participant limit will be rolling out to Teams users later this month.
By Anmol Mehrotra
Source: Neowin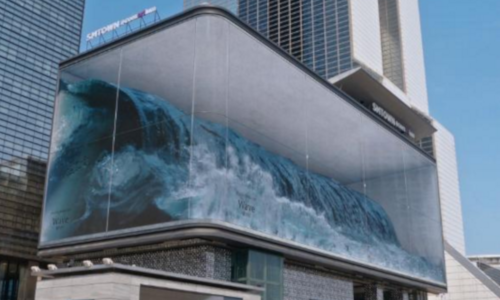 'Wave' On Coex Digital Billboard Grabs International Attention
A minute-long video of a crashing wave screened on Korea's biggest digital display in Coex K-pop Square transforms a building into a giant glass tank of water.
By Lim Jang-won
Source: The Korea Herald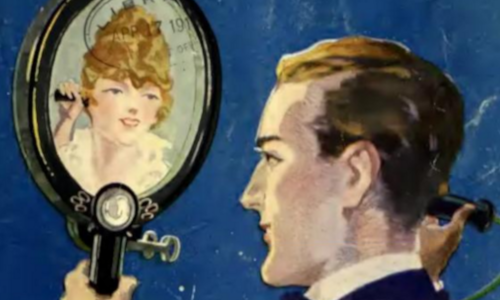 This Video Chat Prediction From 1918 Was So Much Cooler Than Zoom
A theoretical device called the "Telephot," imagined by sci-fi author and magazine publisher Hugo Gernsback in 1918, predicted the technology behind television and video calling years before either were invented.
By Matt Novak
Source: Gizmodo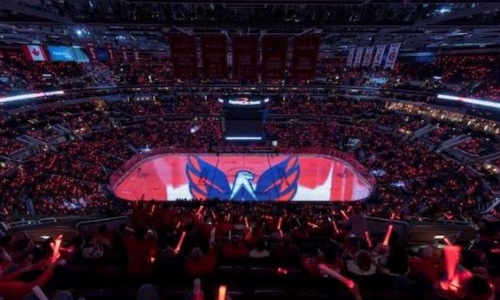 Projection Mapping Takes Center Court
Audiovisual systems that turn sports arenas into digital canvasses have become key elements of venue design.
By Dan Goldstein
Source: Building Design + Construction
Integrator Essentials
(Industry resources vetted by our editorial staff.)
"Improving Productivity of the Anywhere Workforce—Lessons Learned From The COVID-19 Challenges" by SYNNEX COLLABSolv.
Best practices are now emerging for remote technology-based collaboration combined with new approaches to managing anywhere workers. Read this white paper to learn more about new approaches to managing anywhere workers, for better productivity now and in the future.
AVIXA & AV User Group's Enterprise AV Webinar Series: Measuring Collaborative Performance: Insights Into Assuring ROI On New Investments
Peter Smit, CEO and Founder of Collabogence, explains how data can show if efforts to break down silos or to strengthen the relationship between locations are bearing fruit and how effective people are working from home. Jun. 8, 3:00pm EDT.
K-array Webinar Series: Monitoring
An in-depth look at K-array's collection of compact and durable audio solutions for monitoring applications in live sound, nightlife, and broadcast and studio sectors. Jun. 9-11, various times.
AVIXA & AV User Group's Enterprise AV Webinar Series: Leveraging Meeting Space Data Analytics
James Maltese, VP of Quality Standards at Level 3 Audio Visual, offers a sample analytics report and explains how it can be used to make smarter system design decisions, more effectively deploy meeting spaces across campuses and improve the overall user experience. Jun. 10, 3:00pm EDT.
Digital Signage In Entertainment Spaces During COVID-19: What's Now and Next?
The webinar will discuss the ways in which entertainment venue professionals are currently leveraging their digital signage infrastructures outside of their physical plants, and going forward, how they foresee using digital signage differently when their facilities reopen to the public. Jun. 11, 4:00pm EDT.
How AV Companies Can Rank Higher In Google: The Truth About SEO In 2020 by John Bertino and Sound & Communications
With the right strategy, it is entirely possible to achieve high Google rankings for your AV company, whether you're an integrator, a design consultant, a manufacturer or a distributor/supplier. John Bertino, owner/ founder of The Agency Guy, Inc., offers his SEO tips. Jun. 12, 1:00pm EDT.
Bosch Communications Summer Showcase
A series of professional audio and communications webinars covering product solutions from across Bosch's family of brands, including Bosch conferencing and public address, Dynacord electronics and software, Electro-Voice loudspeakers and microphones, and RTS intercom systems. Jun. 22-26, various times.
ZeeVee's SIGNAL Sessions and Certified Solution Partner Training
This dual-track series of webinars provides integrators, consultants, distributors and end users with best practices for signal-distribution technologies, product information and case studies of successful AV projects. Various dates and times.
Alcons Audio Webinar Series
Alcons Audio presents a new series of online educational sessions, featuring industry icons and special guests. This series will inspire creative collaboration, explore new technology, and expand your Pro Audio expertise. Various dates and times.
Webinar Wednesday Online Training by Stardraw.com
With many working from home, attendance at Stardraw.com's popular twice-monthly webinars has increased, so the company will be doubling sessions for May and June. Each Wednesday, 12:00pm EDT.
AVIXA's Full Online Education Catalog Open To All Through June 12
As COVID-19 impacts our daily lives, much of our AV community is looking at extended home office time. As part of our commitment to the industry in these unprecedented times, AVIXA is opening its full online training catalog to all AV professionals, regardless of membership level.
You can also receive this content, plus more, in newsletter format by signing up for our Weekly Wire newsletter, which will arrive in your inbox on the first, second and third Wednesdays of each month. Click here to sign up!