Welcome to the first installment of Sound & Communications' Weekend Wire!
Each Saturday, the Weekend Wire will compile online content hand-picked by our editors that AV professionals might find interesting, useful or educational. Our Multimeter Readings section will compile the top news stories of the week. Our Uplink Port section will feature AV-relevant stories published around the web and blog posts from AV-industry sources. And our Integrator Essentials section will provide links to online resources, webinars, training sessions and whitepapers from commercial AV thought leaders and manufacturers.
Multimeter Readings
(A measure of current news.)
AVI Systems Appointed GPA Regional Business Unit For The US
AVI Systems has been appointed as the GPA Regional Business Unit for the United States, effective immediately.
Exterity And Adder Technology Receive Queen's Awards For Enterprise
Now in its 54th year, the Queen's Awards for Enterprise are considered some of the most prestigious business awards in the United Kingdom.
AVIXA's COVID-19 Impact Survey: For Pro AV, 'Uncertainty' Is The Word Of The Week
In AVIXA's fifth weekly COVID-19 Impact Survey, survey respondents reported they're having a difficult time envisioning how the pandemic will play out for their businesses, with greater shares citing declining revenues and slower sales.
NAB Show Reveals Plans For NAB Show Express
The platform is free and designed to engage the show's community by offering 24-hour access to premium content curated and customizable for the global media and entertainment community.
ClearOne Awarded New Patent For Power Over Ethernet Systems
Awarded on April 14, the patent describes a simple method for providing power to multiple devices in a daisy-chain series connection using PoE.
Moving Forward
(Industry Response to COVID-19.)

Sennheiser's SoundAcademy Delivers Free Webinars To Its Customers
The Sennheiser SoundAcademy has launched a webinar series that provides free pro audio trainings and product demonstrations globally. Find out more.
Uplink Port
(Your connection to AV-relevant topics discussed online.)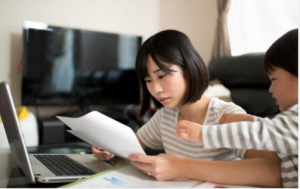 AVI-SPL Shares Its Best Work-From-Home Resources
How are you coping with your work-from-home reality? Read AVI-SPL's ideas to stay positive and productive.
Source: AVI-SPL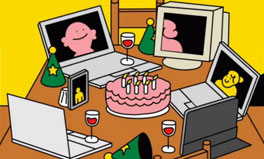 Embracing The Chaotic Side Of Zoom
In a time of social distancing, our background noises, bathrobes and other bloopers can be unexpected sources of connection.
By Naomi Fry
Source: The New Yorker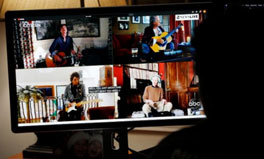 From Beyoncé To The Rolling Stones, Here's What You Missed From The 'One World: Together At Home' Special
The telecast, featuring a number of world-class musical acts, was broadcast over a variety of channels and streaming services.
By Emily Yahr
Source: The Washington Post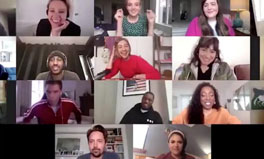 Zoom Became 'Saturday Night Live's' Breakout Star In Historic All-Digital, Remote Episode
"Live from Zoom, it's Saturday Night!" isn't a phrase people ever assumed NBC's quintessential late-night show would ever open with. The breakout star of "Saturday Night Live's" unprecedented remote episode was the video conferencing tool tens of millions of people are using while working from home.
By Julia Alexander
Source: The Verge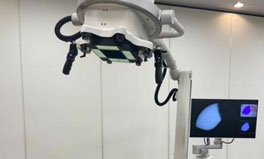 Projection Mapping Offers Quick And Easy Fix For Surgeons
Hailed as a breakthrough that will allow for more precise and faster surgery, projection mapping is being adapted to display images of internal organs on a patient's body for video projection.
By Masatoshi Toda
Source: The Asahi Shimbun
Integrator Essentials
(Industry resources vetted by our editorial staff.)
"How Dante AV-Over-IP Delivers Better Quality, Centrally Managed Conferencing" by Audinate
Conferencing is more important than ever. Yet too many people still attempt to use a laptop's speakers and microphone to share a conversation with others. Read this whitepaper to learn more about how Dante and Dante Domain Manager can deliver high-quality conferencing solutions.
AVIXA's Full Online Education Catalog Open To All Through June 12
As COVID-19 impacts our daily lives, much of our AV community is looking at extended home office time. As part of our commitment to the industry in these unprecedented times, AVIXA is opening its full online training catalog to all AV professionals, regardless of membership level.
MediaStar Systems Architect And AV/IT Consultant Information Session
These webinars will show how the MediaStar IPTV solutions provide centralized management of distributed HDTV and digital signage, then seamlessly expand and scale the system as needs grow. Apr. 28, 10:00am EDT and Apr. 29, 2:00pm EDT.
Education Technology – Create 21st-Century Classrooms by NEC
Learn from product experts about the latest Education Technology products from NEC including lamp and laser projection and collaboration solutions perfect for schools and universities. Be better informed as you source solutions for your summer installations. NEC will also share some exciting promotions that will show you how to qualify for free projectors. Apr. 30, 12:30pm EDT.
The 3 Strategies AV Companies Need To Future-Proof Their Business by Steven Picanza and Sound & Communications
In a difficult business climate, it's crucial for AV professionals to futureproof their business. Brand strategist and marketer Steven Picanza presents key strategies for AV companies to survive and thrive in choppy, unpredictable waters. May 8, 1:00pm EDT.
Dante Webinar Series by Audinate
Audinate is offering more than 25 free online learning opportunities this month. Webinar Topics: Dante Design and Case Studies, Dante Domain Manager and Dante Certification Program. Various dates and times.
Virtual VIBE Event: Create An Elastic Digital Workplace That Enables Employees To Work, Create And Collaborate by AVI-SPL
A panel of experts from AVI-SPL and Microsoft, led by AVI-SPL SVP of Global Workplace Solutions Julian Phillips, will talk about elastic workplace collaboration with Microsoft Teams and explain how to quickly carry the Microsoft Teams experience into the workplace with Microsoft Teams Rooms. Various dates and times.
Educational Webinars by AVPro Edge
Check out AVPro's schedule of educational webinars featuring some of the industry's best and brightest, and view past webinars on demand. Various dates and times.
Mic Training And Product Overview Videos by DPA Microphones
Watch DPA Microphones' mic training and product demo videos. Various dates and times, and past videos viewable on demand. 
Online Training by Extron
Along with Instructor-led training, Extron's online programs provide additional opportunities to earn required units. Online lessons and exams are available 24 hours a day via any platform.
"The SDVoE Show: Adventures In Pro AV Education" by SDVoE Alliance
SDVoE Alliance head of education Matt Dodd has an exciting new kind of online training in store for you. Not just your typical PowerPoint webinars, these live (and lively) interactive events will be educational and fun! Various dates and times.
Shure Audio Institute
Shure has expanded its webinar schedule to provide more frequent content given the current industry situation. While the Shure Audio Institute (SAI) typically provided monthly training sessions, programming now will be delivered weekly. Various dates and times.
You can also receive this content in newsletter format by signing up for our Weekly Wire newsletter, which will arrive in your inbox on the first, second and third Wednesdays of each month. Click here to sign up!