Each Saturday, the Weekend Wire features online content hand-picked by our editors that AV professionals might find interesting, useful or informative. Our Multimeter Readings section compiles the top news stories of the week. Our Uplink Port section links to AV-relevant stories published around the web and blog posts from AV-industry sources. And our Integrator Essentials section provides links to online resources, webinars, training sessions and whitepapers from commercial AV thought leaders and manufacturers.
Multimeter Readings
(A measure of current news.)
d&b audiotechnik Presents Virtual Live Events Summit
The virtual panel, featuring a number of industry leaders, tackled the effect the pandemic has had on the live events industry.
SYNNEX Celebrates 40-Year Anniversary
SYNNEX Corporation is celebrating its 40th anniversary.
Blustream Partners With RTI To Launch US Division
Blustream, an Australia- and UK-based manufacturer of AV distribution solutions, is making its lineup of products available to the US market.
NAB Show & Audio Engineering Society To Co-Locate Conventions In 2021
The 2021 Audio Engineering Society (AES) fall convention will co-locate with NAB Show, occurring from October 11 to 13 in Las Vegas NV.
CP Communications Acquires SportsCam
CP Communications has acquired the assets of SportsCam, creator of wireless and robotic camera products for live sports production.
Funding And M&A Value In AR/VR Ecosystem Surpasses $2 Billion In 2020
According to ABI Research, the Augmented Reality (AR) and Virtual Reality (VR) market has recorded more than $2 billion in total investment so far this year.
NSCA Education Foundation To Host 20th Anniversary Fundraiser
The NSCA Education Foundation is hosting its first virtual fundraiser to celebrate its 20th anniversary and raise funds to support ongoing industry initiatives.
Uplink Port
(Your connection to AV-relevant topics discussed online.)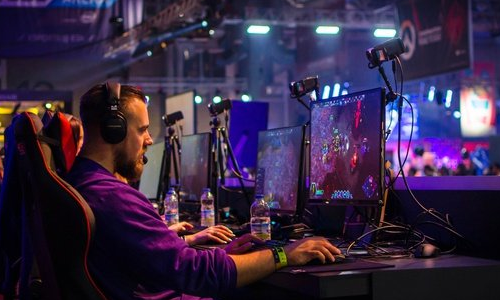 Pandemic Hasn't Knocked College Esports Off Its Game
The booming industry of competitive online gaming that schools entered only a few years ago is still going strong in the shift online.
By Jeremy Bauer-Wolf
Source: Education Dive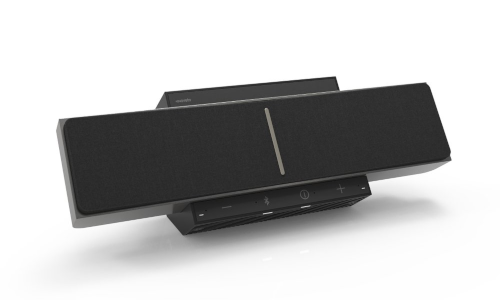 New Device Puts Music In Your Head—No Headphones Required
"Sound beaming," a new futuristic audio technology from Israeli company Noveto Systems, beams sound directly to a listener without the need for headphones.
By Louise Dixon
Source: AP
Integrator Essentials
(Industry resources vetted by our editorial staff.)
Work Remote (Working From Home Series) by AVIXA
AVIXA's Work Remote video series answers the basic questions on how to improve audio, video, lighting and network performance. Watch on demand.
RISE Spotlight: Workspace Evolution by Integrated Systems Europe (ISE)
With the increased shift to remote working and the ongoing impact of the COVID-19 pandemic, this webinar is based around unified communications and collaboration and provides attendees with learning opportunities and insights into the future development of work and workspaces. Nov. 24, 8:00am EST.
You can also receive this content, plus more, in email format by signing up for our Weekly Wire newsletter, which will arrive in your inbox on the first, second and third Wednesdays of each month. Click here to sign up!