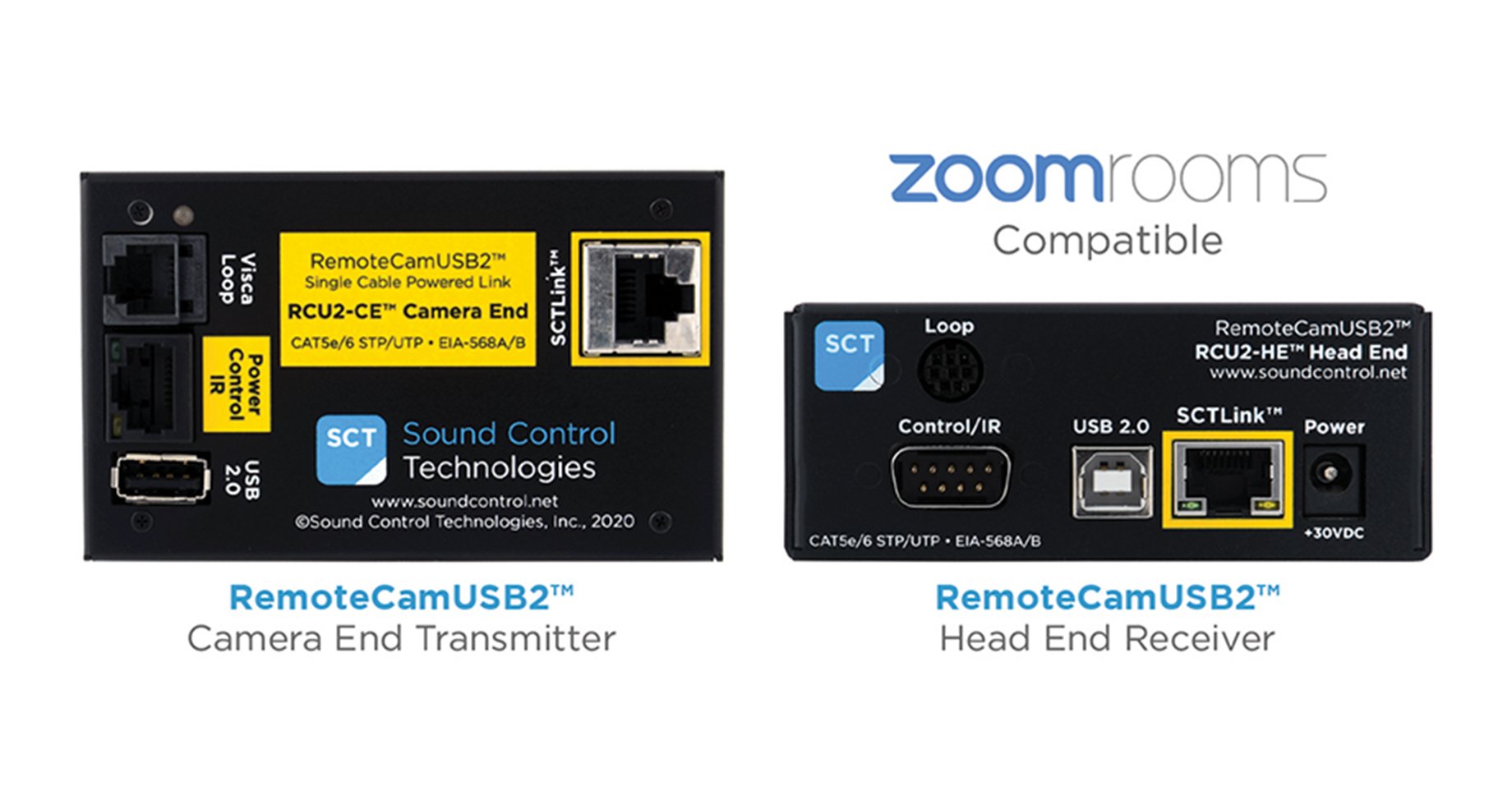 The RemoteCamUSB2™ platform is part of Sound Control Technologies' next generation product portfolio for USB PTZ cameras requiring USB & RS232 Visca control. The RemoteCamUSB2™ camera Extension Kits offer a cost and time saving alternative when integrating USB PTZ cameras into a wide variety of collaboration & presentation spaces, including connectivity between USB cameras and the table for BYOD (bring-your-own-device) soft client applications. The RemoteCamUSB2™ Kits provide a reliable "transparent" link between the camera and codec/head-end. The RCU2-CE™ camera end module integrates seamlessly with our RCM™ Series wall mounts for an easy and clean installation.
The RemoteCamUSB2™ kit provides:
12V or 5V Camera Power (Up to 3A)
USB-A 5V Camera Power (Up to 1.2A)
USB Video typically up to 1080p30/720p60
UVC & RS232 Visca Camera Control
Visca Control Loop
Distances up to 100M over a single CAT5e/CAT6 UTP Cable
For more details about this product, click here.