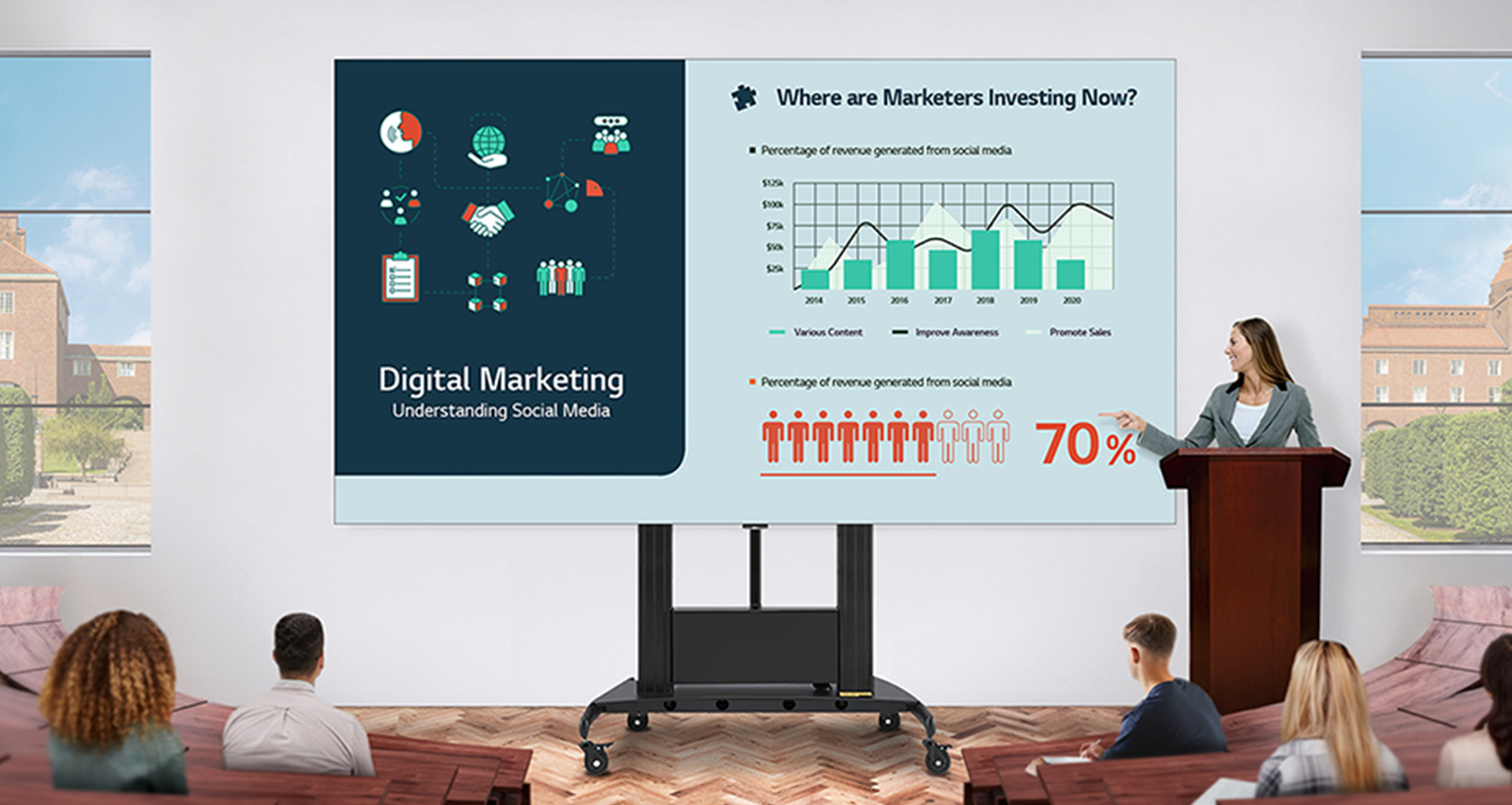 Whether it is installed in a meeting room, classroom, lecture hall, or Command & Control facility, the 136" All-in-one DVLED helps professionals lead collaborative, engaging meetings. It's easy to take control of the large-format display with the embedded controller designed to function like any other TV remote, so teams can get up and running quickly.
Manufactured on a secure supply chain, the 136" all-in-one display makes the installation process simple – the display is shipped ready-to-assemble in a professional, wheeled flight case for easy transport once inside the facility. The case includes every component necessary for installation—simply secure the two cabinets, attach each LED display module and plug in the power cable.
For more details about this product, click here.