With RAIL, K-array's KSCAPE division blends sound and lighting.
Editor's Note: Over the past couple of decades, the "In Focus" department has spotlighted particularly innovative integrators and consultants. This month, for the first time, we zoom in on a product that is truly different—unlike anything our editors have seen before. We will limit future product-centered editions of "In Focus" to offerings that, like this one, break the mold and chart a new course.
The commercial AV industry has come to embrace the word "experience" in recent years. We rightly treat specs, features and benefits as secondary to the outcomes—the experiences—that they produce for end users. I would argue that this is a human-centered approach, insofar as it prioritizes human beings' experiences and whether individuals are satisfied with the results that integrated technology delivers. But if you ask K-array, an audio-solutions manufacturer whose global headquarters is in Florence, Italy, we must take another step: We must move from the experiential to the sensorial.
To drive that shift, K-array created its KSCAPE division, under whose banner the company will think far outside the box to innovate products that merge senses and stretch the limits of our collective imagination. RAIL, the division's first product, which is a 1.2-meter homogenous linear LED track light with full-range cone drivers, does both.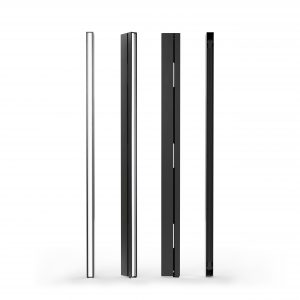 According to Tom Riby, Global Sales and Marketing Manager of KSCAPE, the division's raison d'être is to make commercial environments better for those who occupy them. "[People have been] designing environments that make us crazy," he lamented. "The argument for better sound treatment has never been stronger, and the same applies for light. It's not just our quality of life that suffers, [but also] our health, our social behavior and our productivity." Riby cited statistics about how noise pollution and poor lighting in hospitals can extend patients' recovery time, as well as how poorly designed offices and schools can yield low productivity.
"The intrinsic benefits of merging these two sensory elements," Riby continued, "can optimize our biological state of mind in a building or space," which can improve sleep, accelerate learning and offer a canvas for creativity. "By hiding sound within light, there are also great arguments to project identity for brands, shops and museums," Riby added.
You might wonder how these heady elements concretized in the form of a new product. The idea for RAIL was born when K-array was developing a rigid version of its Anakonda speaker that could connect up to 46 lines of audio. Alessandro Tatini, K-array's Co-Founder, CEO, and President of Research and Development, had a moment of revelation that Riby summed up in a single question: "We were invading the space of light, so why not explore merging the two worlds together?" And so it was, with audio specialist K-array taking its first steps into the world of lighting.
"As the new product took shape, we decided that we required a new perspective both internally and externally across our network of 72 global distributors," Riby explained, describing that perspective as one that "extended our 10 years of product design in the installation market and [offered] a chance to promote the concept of designing with our ears." What emerged was the KSCAPE division and, ultimately, RAIL, which merges high-quality light with pro-audio sound to provide a fully integrated solution. Architects, designers and engineers can integrate RAIL into familiar venues such as offices, retail environments, hospitality venues and leisure facilities, thus challenging the status quo of audio and light in modern design across a wide breadth of commercial spaces. RAIL launched last September to much fanfare and acclaim.
Given the boundless ambition that lies at the KSCAPE division's heart, Tatini and team knew the path forward could be treacherous. "Our greatest challenge [has been] to build a new market segment and influence a new approach to design," Riby reflected. "Here, audio finds itself being considered at the same time as light, [whereas] audio has always been the last consideration in a project." K-array approached this challenge by educating those in its closest network and capitalizing on the willingness of architects and designers, amid the novel coronavirus (COVID-19) pandemic, to engage in continuing education and learning initiatives. The next step was to find new technologies and partnerships that would give the product a platform and add value to projects. In this case, the key partnership was Moodsonic by The Sound Agency, which a top Technology, Entertainment, Design (TED) speaker, Evan Benway, founded.
According to Riby, "The technology, made primarily for office spaces, reproduces natural soundscapes that can alter due to the sound levels in the room, the weather outside and traffic, which all report to a software. Then, sound is played through the speakers in an office to create a highly productive environment. RAIL itself sits in a world of its own here, as it brings [together] high-quality light with the invisible audio solutions required to make this highly effective."
Riby noted KSCAPE's core design philosophy: to build everything for a reason and push the limits of performance. The small team of dedicated designers launching K-array into the lighting world certainly met that vision, working closely with Nichia Corp., a prominent LED manufacturer based in Anan, Tokushima, Japan, to build a line of 360 high-performance LEDs, spaced 3.5mm apart, on a custom printed circuit board (PCB) that boasts more than 60,000 hours of life. The resulting linear track delivers brilliant light that reaches a Color Rendering Index (CRI) beyond 93 and emits 3,500 lumens.
As would be expected from a company known for its pro-audio prowess, K-array ensured that those elements kept up with the innovations in lighting. For RAIL, the company built its smallest full-range speakers ever, which can produce continuous sound with three 1″x5″ neodymium magnet drivers. Suiting background-sound applications for offices and especially retail, RAIL delivers 110 degrees of coverage and a maximum sound pressure level (SPL) of 100dB when connected with a sub. (Depending on the SPL required, multiple options from K-array's catalog of subs—ranging from the Truffle to the Rumble—can be suitable accompaniments. For multi-channel requirements, K-array's larger amps, such as the KommanderKA24, can provide high-quality audio.)
"From the beginning, we wanted to give as many options as possible to install RAIL in various environments and locations," Riby explained. To that end, RAIL can be (a) suspended with indirect lighting and a 24V/DALI driver; (b) plafond mounted; (c) appliquéd on the wall (this can offer a unique solution for theme parks or immersive lighting experiences with sound); or (d) flushed or semi-flushed. Riby added, "Depending on the room design, [it] can also be installed with our wall bracket and provide a never-before-seen solution where the sound emits from the ceiling, hidden by the light."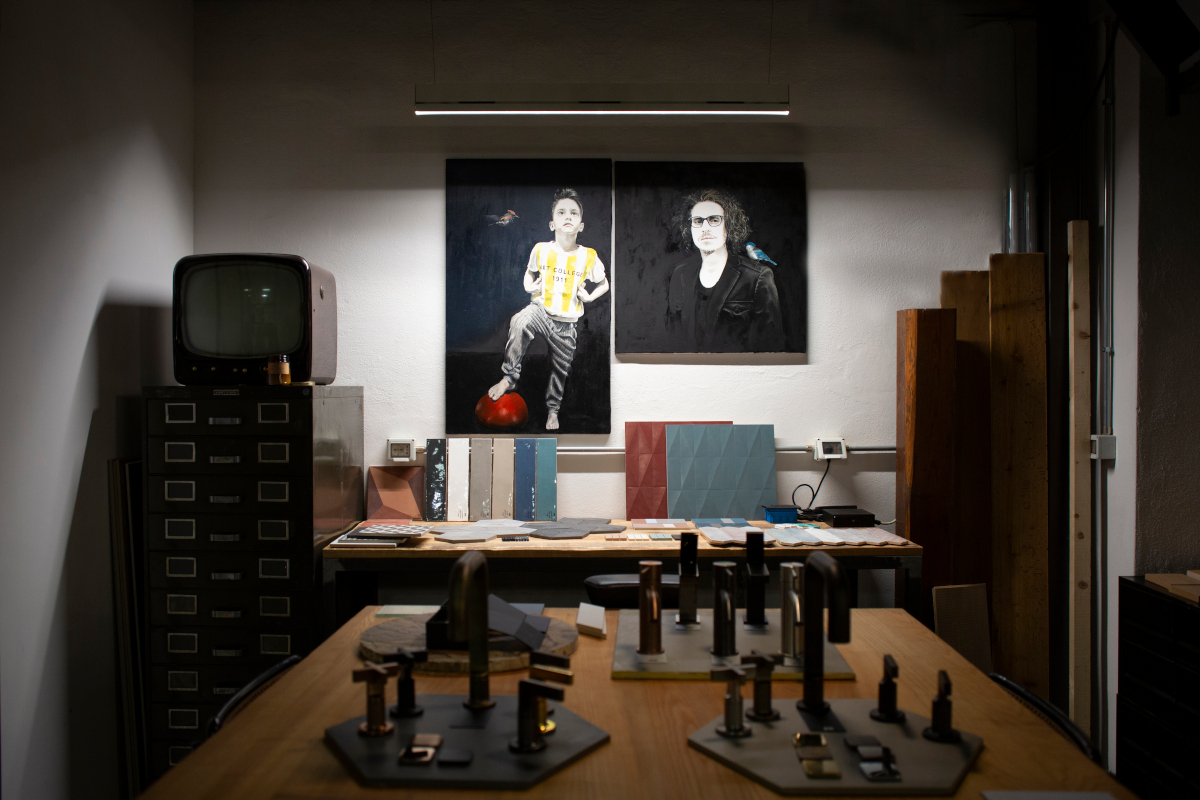 We've already alluded to several vertical markets that RAIL suits well, but it's worth reiterating the difference the product can make in specific environments. "Offices are where we see RAIL [deliver] a solution that not only provides invisible sound [but also presents] an innovative tool for platforms such as soundscapes and noise cancellation to reduce noise pollution in busy working environments," Riby enthused. RAIL also suits retail shops looking to elevate their background music. He added that it can "even provide a solution for advanced technology where the sound can track individual shoppers based on their needs and motivations. It could be the difference that improves sales growth through carefully managed zonal soundscapes." Moreover, high-quality lighting from RAIL can give products a better, more enticing look on retailers' shelves.
Finally, museums can impress their guests with the high quality of light that illuminates artwork and displays, and then surprise them with audio elements hidden from view. "Again, another attractive offering for all-in-one integration in public spaces," Riby declared. As should be clear by now, the KSCAPE division's ambition knows no bounds. As such, K-array is focused on opportunities to educate and collaborate in spaces where the out-of-the-box thinking that produced RAIL can challenge the status quo and, thus, improve people's experiences and lives. "We have a number of new products in the pipeline that will broaden the possibilities of functionality," Riby promised. "For example, RGB [red, green and blue] indirect lighting will be available [this year]. More importantly, we will be looking to expand our catalog with other new light and audio products, as well as other sensory tools merged with sound."
As he conjured the image of a Tuscan lunch at company headquarters, cooked by Tatini himself, Riby concluded, "All [of our] catalog starts with merging senses, such as sight, smell, hearing and touch, to give sound the importance it deserves within architecture for a better life." And as the KSCAPE division picks up speed, with RAIL having already proved a success, K-array is ready to give those who occupy commercial environments sensorial delights for years to come.
To read more from Sound & Communications, click here.