Each Saturday, the Weekend Wire compiles online content hand-picked by our editors that AV professionals might find interesting, useful or educational. Our Multimeter Readings section will compile the top news stories of the week. Our Uplink Port section will feature AV-relevant stories published around the web and blog posts from AV-industry sources. And our Integrator Essentials section will provide links to online resources, webinars, training sessions and whitepapers from commercial AV thought leaders and manufacturers.
Multimeter Readings
(A measure of current news.)
AVIXA Has Opened Registration For InfoComm 2020 Connected
AVIXA has opened registration for its virtual show, InfoComm 2020 Connected, taking place June 16-18.
WAVE + Kari Martinez Release AV Industry's Female Representation Survey Results
In total, 506 professional women participated worldwide in this historic study providing vital insights into four major statistical categories of human demographics, industry statistics, passions and preferences, and women's advancement.
Audix Appoints Steve Johnson As VP Of Sales And Marketing
Johnson has served more than 30 years in the professional-audio and communications industries, with a background in engineering, marketing and senior management roles.
Shure Donates $79,000 Worth Of Earphones For Online Learning
To help students and teachers as they continue to transition to online learning, Shure has donated $79,000 worth of earphones to Chicago Public Schools.
Uplink Port
(Your connection to AV-relevant topics discussed online.)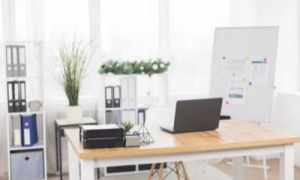 How Demand Is Pushing The Boundaries Of Unified Communications
The COVID-19 pandemic has not only driven demand, but forced UC developers to fortify their solutions to ensure they are robust enough to perform under such heavy uptake.
By James McGough
Source: TechRadar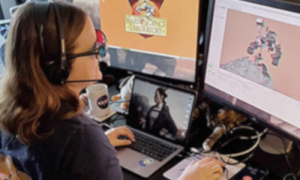 NASA Scientists Now Have To Explore Mars From Their Own Homes
How does interplanetary exploration work from home—where cats walk across keyboards, kids attend school by Zoom and the dog needs to be walked?
By Ben Burress
Source: KQED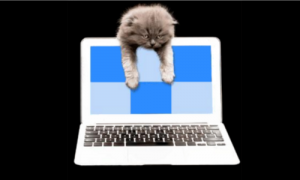 How To Combat Zoom Fatigue
If you're finding that you're more exhausted at the end of your workday than you used to be, you're not alone. Here are five research-based tips that can help make video calls less exhausting.
By Liz Fosslien and Mollie West Duffy
Source: Harvard Business Review
Integrator Essentials
(Industry resources vetted by our editorial staff.)
"Improving Productivity of the Anywhere Workforce—Lessons Learned From The COVID-19 Challenges" by SYNNEX COLLABSolv.
Best practices are now emerging for remote technology-based collaboration combined with new approaches to managing anywhere workers. Read this white paper to learn more about new approaches to managing anywhere workers, for better productivity now and in the future.
Ensuring A Connected World Webinar Series by Legrand AV
Join Legrand for a complete series of webinars to ensure everyone is staying connected through multiple applications, including telemedicine, virtual teams, houses of worship and distance learning.
• House of Worship, May 20, 10:00am CDT and May 21, 3:00pm CDT.
• Distance Learning, May 20, 3:00pm CDT and May 21, 10:00am CDT. 
4K And Full HD Box Cameras For Point Of View Videos by Lumens
In this webinar, find out more about how Lumens' smart pro AV products are able to livestream and record videos in any environment and how the company's latest 4K and full HD box cameras work effortlessly with YouTube, Facebook and multiple online streaming platforms directly. May 19, 11:00am PDT.
RGB Pure Laser Projection: A Leap Forward In Color Space by Christie
This webinar will provide integrators and AV consultants with a better understanding of RGB pure laser projection to more effectively advise customers and specify technical requirements.
• May 19, 9:00am EDT. 
• May 19, 2:00pm EDT. 
Combining KVM Switching & Videowall Management by VuWall and IHSE
In this webinar, learn from the experts how you can deliver a seamless visualization experience between KVM operators and the videowall with a real project review. May 20, 11:00am EDT.
Christie Spyder X80—External Control And The Spyder API
Join Christie for the Spyder Application Programing Interface (API) webinar, where the company will discuss how to control the Spyder from devices other than the Studio software using external commands. May 20, 2:00pm EDT.
AVIXA's Full Online Education Catalog Open To All Through June 12
As COVID-19 impacts our daily lives, much of our AV community is looking at extended home office time. As part of our commitment to the industry in these unprecedented times, AVIXA is opening its full online training catalog to all AV professionals, regardless of membership level.
You can also receive this content, plus more, in newsletter format by signing up for our Weekly Wire newsletter, which will arrive in your inbox on the first, second and third Wednesdays of each month. Click here to sign up!