Each Saturday, the Weekend Wire features online content hand-picked by our editors that AV professionals might find interesting, useful or informative. Our Multimeter Readings section compiles the top news stories of the week. Our Uplink Port section links to AV-relevant stories published around the web and blog posts from AV-industry sources. And our Integrator Essentials section provides links to online resources, webinars, training sessions and whitepapers from commercial AV thought leaders and manufacturers.
Multimeter Readings
(A measure of current news.)
Restart-19: Experiment Targets Safe Resumption of Live Concerts
Restart-19 is an evidence-based scientific study conducted by the University Medical Center, Halle, in Germany, in conjunction with the regional government.
Nureva Forms New Subsidiary Nialli Inc.
Nureva Inc. announced the formation of Nialli Inc., a wholly owned subsidiary focused on enabling the digital transformation of processes used by collaborative teams.
AVIXA Commits To Accelerating Diverse Representation Across Stages And Presentations
AVIXA will be accelerating the representation of women, non-binary genders, disabled individuals, Black, Indigenous and people of color across the industry.
Powersoft To Present New Approach To System Design
Powersoft will host a global launch event on October 1 to introduce a new way to design, control and manage install projects.
IMCCA Announces Collaboration Thanksgiving Webcast
The IMCCA is hosting a webcast on November 17 to discuss how the COVID-19 pandemic has affected the AV industry, how organizations responded and what can be expected going forward.
Exponation LLC, Producer of DSE And Other Events, Files For Chapter 7 Bankruptcy
As a result of the impact COVID-19 has had on the live events industry, Exponation LLC (producer of Digital Signage Expo, LED Specifier Summit, LightShow West, DigitalSignageConnection.com and West Coast Lighting Insider) has filed for Chapter 7 bankruptcy.
Audio-Technica's Phil Cajka To Retire, Manabu Aoki Becomes CEO
Phil Cajka, President and CEO of Audio-Technica U.S., will retire March 31, 2021, after being with the organization since 1981.
Uplink Port
(Your connection to AV-relevant topics discussed online.)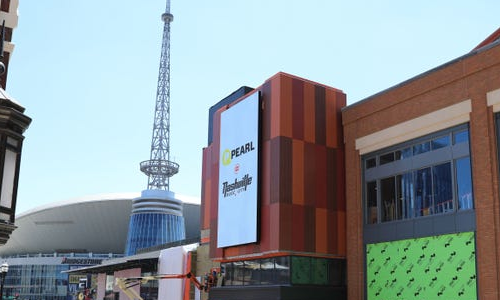 Two Multi-Story Digital Billboards Join Downtown Nashville At Fifth And Broadway
Two massive digital billboards and an assortment of smaller digital and static advertising spots will now shine down on Lower Broadway from Nashville's Fifth + Broadway mixed-use development.
By Cassandra Stephenson
Source: Nashville Tennessean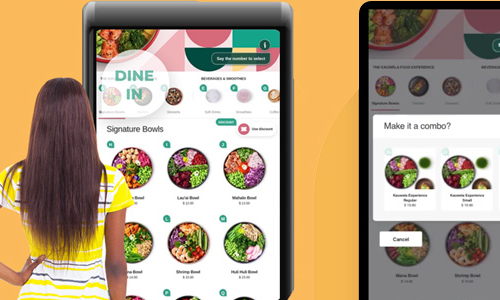 COVID-19 May Push Retailers To Use Voice Assistants Instead Of Touchscreens
Throughout retail, some are seeing voice-driven technology as a perfect solution that lets customers interact with automated kiosks while keeping their hands to themselves.
By Matthew Stern
Source: RetailWire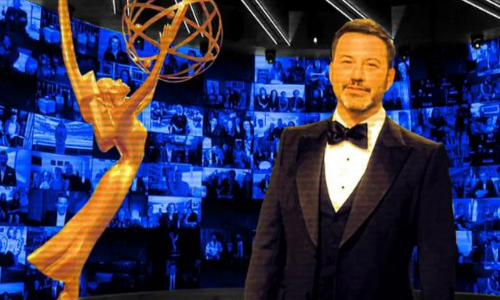 The Abnormal Emmys Somehow Achieved A Sense Of Normalcy
Even though the ceremony went remote and used 130 cameras to connect to nominees around the globe, the rhythms of TV's biggest night offered a delightful mix of spontaneity, timeliness and familiarity.
By Alison Herman
Source: The Ringer
Integrator Essentials
(Industry resources vetted by our editorial staff.)
Integrating Bosch Access Control, Intrusion and Video Management by Bosch Security and Safety Systems
This webinar discusses the benefits of Access Management System 3.0 and integrating video, intrusion and access control in one software package. Oct. 1, 1:00pm EDT.
NEC Webinar Series : Next-Generation Operation Centers Episode 3 – One Size Does NOT Fit All. Learn the Tech by NEC and RGB Spectrum
This webinar addresses the common elements of advanced control rooms, control room workflow, control room requirements and the benefits of RGB Spectrum's XtendPoint KVM-over-IP extender. Oct. 1, 2:00pm EDT.
Technology Tuesdays: AV Solutions Webinar Series by Sony
This series of webinars features virtual product demonstrations of Sony's new products, technologies and software innovations. The webinars will be approximately 30 minutes long, with a 15-minute Q&A period at the close. Tuesdays, 1:00pm EDT.
You can also receive this content, plus more, in email format by signing up for our Weekly Wire newsletter, which will arrive in your inbox on the first, second and third Wednesdays of each month. Click here to sign up!