Each Saturday, the Weekend Wire features online content hand-picked by our editors that AV professionals might find interesting, useful or informative. Our Multimeter Readings section compiles the top news stories of the week. Our Uplink Port section links to AV-relevant stories published around the web and blog posts from AV-industry sources. And our Integrator Essentials section provides links to online resources, webinars, training sessions and whitepapers from commercial AV thought leaders and manufacturers.
Multimeter Readings
(A measure of current news.)
AVIXA Predicts Americas Pro AV Industry Will Drop In 2020, Recover In 2022
The Americas commercial AV market is set to drop 8 percent to $86 billion in 2020 due to the COVID-19 pandemic, according to the new 2020 AV Industry Outlook and Trends Analysis (IOTA) Americas Summary. However, a strong recovery is expected, with growth resuming in 2021.
Avid Names Diversified Global Systems Integration Partner
Avid announced a strategic purchasing agreement with Diversified, through which Diversified has been named an Avid global partner.
Electrosonic Appoints Ewan Smith As President
Smith will be joining Electrosonic from AVI-SPL, where he was Executive VP and General Manager for the past five months after the merger with Whitlock, where he was National VP.
AES Announces Results Of 2020 Elections
The Audio Engineering Society (AES) has announced the incoming Officers and Governors following the 2020 Board of Directors and Board of Governors elections.
Uplink Port
(Your connection to AV-relevant topics discussed online.)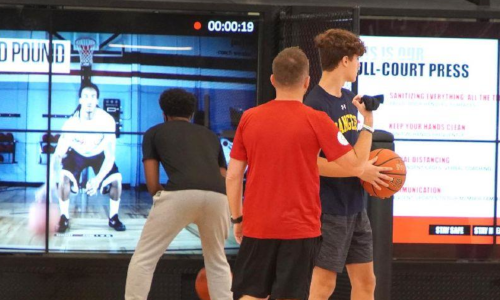 Basketball Goes High-Tech At HoopTech
Stations that track a player's motion come equipped with technology that pinpoints where a pass lands on the wall of big-screen TVs. This opens the door to advanced ball-handling drills as well as motion-capture games that help kids up their game without even realizing it.
By Dylan Reynolds
Source: The Chronicle-Telegram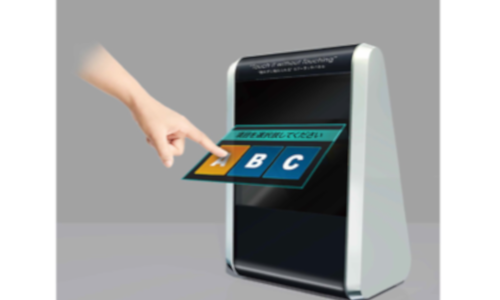 Japanese Companies Are Making Holographic Touchscreens A Reality Amid Coronavirus Pandemic
The Air Touch Panel, produced by Hakuhodo Products, Inc., uses technology by Parity Innovations to beam a holographic display into thin air that can be operated just like any regular touchscreen.
By Kaila Imada
Source: Timeout Tokyo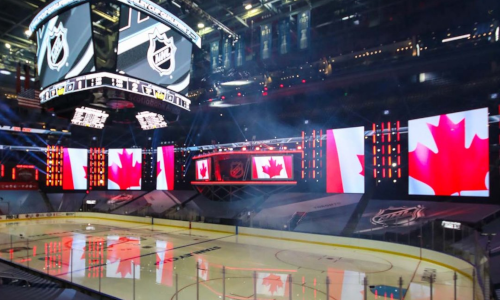 Made-For-TV: NHL 'Bubble' Games Go Hollywood For 2020 Season Restart
EA Sports will pump in crowd noise, and the lower levels of both arenas will be surrounded by mega graphic panels, six LED screens rising 30 feet in the air, and stages.
By Etan Vlessing
Source: The Hollywood Reporter
Integrator Essentials
(Industry resources vetted by our editorial staff.)
Live PTZ And Camera Streaming Solutions by Panasonic
This webinar will explore Panasonic's family of professional cameras for video streaming applications for small, medium and large organizations. Aug. 11, 1:00pm EDT.
Webinar: Practical Tips for Improving Virtual & Live Experiences by AVIXA
Join Melissa Deslauriers, Professor, Conestoga College, as she discusses event design in today's world. Aug. 12, 1:00pm EDT.
Intelligent Insights: Making Data Visible and Usable by Bosch
In this webinar, learn how Intelligent Insights brings data from scene to screen by using the built-in Video Analytics of Bosch cameras. Aug. 18, 1:00pm EDT.
Upcoming Webinars by AVIXA
AVIXA is offering a wide range of webinars on a variety of commercial AV topics. Participants can earn renewal units for CTS, CTS-D and CTS-I certifications by attending certain sessions. There are also several past webinars available for on-demand viewing. Various dates and times.
You can also receive this content, plus more, in email format by signing up for our Weekly Wire newsletter, which will arrive in your inbox on the first, second and third Wednesdays of each month. Click here to sign up!