Each Saturday, the Weekend Wire compiles online content hand-picked by our editors that AV professionals might find interesting, useful or informative. Our Multimeter Readings section will compile the top news stories of the week. Our Uplink Port section will feature AV-relevant stories published around the web and blog posts from AV-industry sources. And our Integrator Essentials section will provide links to online resources, webinars, training sessions and whitepapers from commercial AV thought leaders and manufacturers.
Multimeter Readings
(A measure of current news.)
Synergy Research Group: Switch & Router Revenue Data For Q1 Shows Decline
New data from Synergy Research Group shows that vendor revenues from Ethernet switch and router markets fell to a seven-year low in Q1.
Almo Professional A/V's First E4 Evolution Attended Virtually By More Than 1,400 Participants
Last week, Almo Professional A/V unveiled E4 Evolution (E4v), a set of predominantly live, regionally focused virtual learning events that are part of the E4 Experience. The first three E4v events were attended virtually by more than 1,400 participants.
CEDIA Expo 2020 Canceled, Virtual Event To Take Place In September
Although the in-person event won't happen this year, CEDIA confirmed that it's working on a CEDIA Expo virtual experience for September, which will offer session panels, keynotes, product announcements, networking and more.
SYNNEX Corporation Advances To #130 On 2020 FORTUNE 500 List
Since its debut in 2007 at #360, SYNNEX has moved up 230 spots in the listing of the largest US companies ranked by annual revenue.
AVIXA Releases Rack Design For Audiovisual Systems Standard
AVIXA has released its standard, Rack Design for Audiovisual (AV) Systems (F502.02:2020), which outlines the requirements for AV rack planning, design, accommodation and equipment layout.
Professional Audio Manufacturers Alliance (PAMA) Continues To Support The Industry During COVID-19
The Professional Audio Manufacturers Alliance (PAMA) has allocated funds to The Clinic and Crew Nation, two organizations that support engineers and live event crews affected by the COVID-19 pandemic.
AVIXA Impact Survey: As Pro AV Assesses Financial Damage, It Eyes The Next Normal
According to AVIXA's 10th weekly COVID-19 Impact Survey, a steady share of AV providers say they've been impacted negatively, although the share of all AV providers citing fresh revenue declines has gotten smaller.
Uplink Port
(Your connection to AV-relevant topics discussed online.)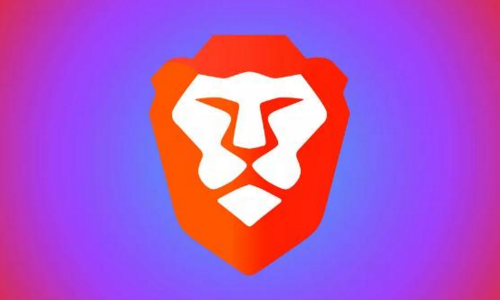 Brave Builds Privacy-Focused Video Chat Right Into Its Browser
Brave, a privacy-focused browser, is adding a videoconferencing feature called Brave Together to compete with services like Zoom, Microsoft Teams and Google Meet.
By Stephen Shankland
Source: CNET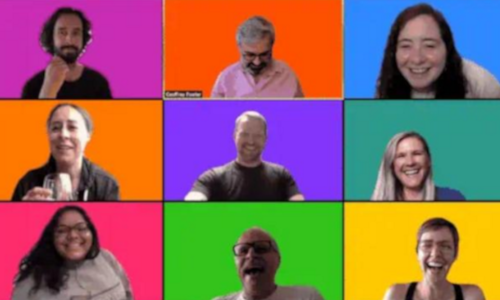 The Great Video Chat Faceoff: Six Apps. Dozens Of Heads. One Came Out On Top.
The first and hopefully last pandemic Chatty Awards compares Facebook Rooms, FaceTime, Google Meet, Houseparty, Skype and Zoom — and crowns some surprising winners.
By Geoffrey A. Fowler and Heather Kelly
Source: The Washington Post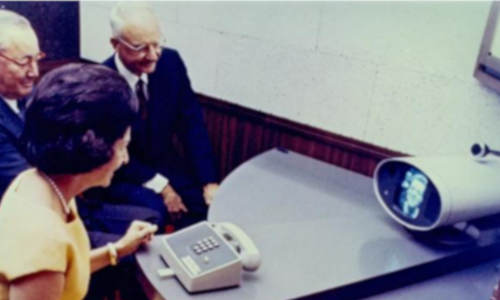 Video Chat Is Helping Us Stay Connected In Lockdown. But The Tech Was Once A 'Spectacular Flop'
A brief look back at the history of video chatting, from Herbert Hoover's first video call in 1927 to today, and how the concept of video chatting has not always been embraced.
By Francine Uenuma
Source: Time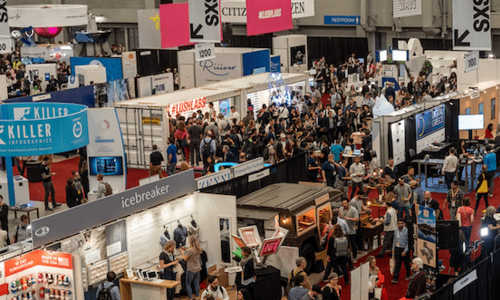 With Trade Shows On Hold, Virtual Events Have Their Moment
A survey of events organizers found that, of those who have had to cancel events, 69% said they're adding some sort of virtual offering to make up for it, with the most popular format being online educational sessions.
By Greg Dool
Source: Folio
Integrator Essentials
(Industry resources vetted by our editorial staff.)
Impact Of COVID-19 On Higher Ed Digital Signage Networks by DSE
Moderated by Rhea Kelly, Executive Editor for Campus Technology, this 60-minute session will benefit higher education technologists, marketing and communications professionals responsible for their institution's digital signage communications network. Jun. 2, 2:00pm EDT.
Leading-Edge Technology For The OR by Sony
In this webinar, learn how Sony is optimizing today's operating rooms, making them more flexible and functional than ever before. Jun. 2, 2:30pm EDT.
Fiber Optics 101 by BTX
Join BTX fiber experts Jessica Tropea and Chris Mehalso for a guided tour through fiber optics and its expanding impact on the integration community. Standards, use cases and design and installation best practices will be covered, along with a Q&A for all of your fiber questions. Jun. 3, 2:00pm EDT.
K-array Webinar Series: Monitoring
An in-depth look at K-array's collection of compact and durable audio solutions for monitoring applications in live sound, nightlife, and broadcast and studio sectors. Jun. 9-11, various times.
Digital Signage in Entertainment Spaces During COVID-19: What's Now and Next?
The webinar will discuss the ways in which entertainment venue professionals are currently leveraging their digital signage infrastructures outside of their physical plants, and going forward, how they foresee using digital signage differently when their facilities reopen to the public. Jun. 11, 4:00pm EDT.
How AV Companies Can Rank Higher In Google: The Truth About SEO In 2020 by John Bertino and Sound & Communications
With the right strategy, it is entirely possible to achieve high Google rankings for your AV company, whether you're an integrator, a design consultant, a manufacturer or a distributor/supplier. John Bertino, owner/ founder of The Agency Guy, Inc., offers his SEO tips. Jun. 12, 1:00pm EDT.
Bosch Communications Summer Showcase
A series of professional audio and communications webinars covering product solutions from across Bosch's family of brands, including Bosch conferencing and public address, Dynacord electronics and software, Electro-Voice loudspeakers and microphones, and RTS intercom systems. Jun. 22-26, various times.
Alcons Audio Webinar Series
Alcons Audio presents a new series of online educational sessions, featuring industry icons and special guests. This series will inspire creative collaboration, explore new technology, and expand your Pro Audio expertise. Various dates and times.
Webinar Wednesday Online Training by Stardraw.com
With many working from home, attendance at Stardraw.com's popular twice-monthly webinars has increased, so the company will be doubling sessions for May and June. Each Wednesday, 12:00pm EDT.
AVIXA's Full Online Education Catalog Open To All Through June 12
As COVID-19 impacts our daily lives, much of our AV community is looking at extended home office time. As part of our commitment to the industry in these unprecedented times, AVIXA is opening its full online training catalog to all AV professionals, regardless of membership level.
You can also receive this content, plus more, in newsletter format by signing up for our Weekly Wire newsletter, which will arrive in your inbox on the first, second and third Wednesdays of each month. Click here to sign up!