In this Weekend Wire: UMC, the world's fourth-largest contract chipmaker, is expanding its capacity to produce 28nm semiconductor chips, ISE cancels Munich and Amsterdam events, SBA applications open for Shuttered Venue Operators Grant program, and an inside look at the improved LED virtual set used for "The Mandalorian" season 2.
Multimeter Readings
(A measure of current news.)
Integrated Systems Events Cancels ISE Events Planned For Munich And Amsterdam
Integrated Systems Events has made the decision to cancel its upcoming ISE events planned for Munich and Amsterdam.
Dr. Chris Kuehl Offers Optimistic Economic Outlook During NSCA Webinar
The NSCA's monthly webinar painted an optimistic picture of what AV professionals can expect in the coming months and into 2022.
Shure Celebrates Its 96th Anniversary
Shure Incorporated is celebrating its 96th anniversary this week and is planning a number of product releases and events to honor that milestone over the next 12 months.
Trox + Tierney Merge To Form Joint Ed Tech Solutions Provider
Trox (formerly Troxell Communications and, later, Troxell-CDI) and Tierney have announced a merger of the two companies.
Small Business Administration Reopens Applications For Shuttered Venue Operators Grants
The US Small Business Administration (SBA) has reopened applications for its Shuttered Venue Operators Grant (SVOG) program.
Uplink Port
(Your connection to AV-relevant topics discussed online.)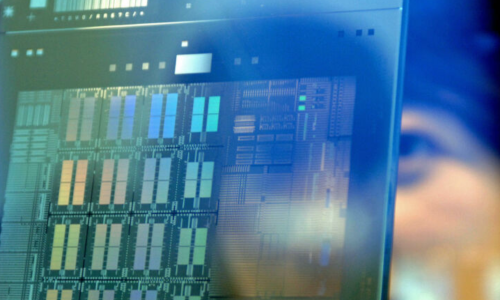 Chipmaker Says It Will Ramp Up Production Of Older 28nm Chips
UMC, the world's fourth-largest contract chipmaker, is expanding its capacity to produce mature technology chips in response to the shortage gripping the global semiconductor supply chain.
By Kathrin Hille and Song Jung-A
Source: Ars Technica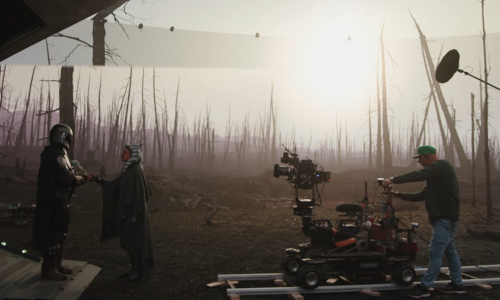 ILM Shows Off The New Stagecraft LED Wall Used For Season 2 Of 'The Mandalorian'
In a behind-the-scenes video, directors and others from the production weigh in on how the LED set used for "The Mandalorian" season 2 makes everything easier, and enumerate the improvements for the 2.0 version.
By Devin Coldewey
Source: TechCrunch
Integrator Essentials
(Industry resources vetted by our editorial staff.)
Integrated Systems Europe 2021
The essential destination for the AV channel and the end users that it serves. For the first time, ISE 2021 will also have a digital offering, enabling remote participation from anywhere in the world. Barcelona, Spain, Jun. 1-2; London, England, Jun. 23-24. Enter the free registration code FAMQIKF0.
Electroacoustics: Direct And Diffuse Sound by d&b audiotechnik
In this webinar, gain a fundamental understanding of the core principles of electroacoustics for sound system design and engineering, the acoustic signal path from loudspeaker to listener, how loudspeakers interact with their environment and how to achieve intelligibility for every seat in the house. May 6, 7:00am EDT.
Click here to view previous editions of the Weekend Wire.
You can also receive this content, plus more, in email format by signing up for our Weekly Wire newsletter. It will arrive in your inbox on the first, second and third Wednesdays of each month. Click here to sign up!