In this Weekend Wire: Foxconn abandons plans to build LCDs at scaled-back Wisconsin facility, Sound & Communications Publisher Vinny Testa passes, Futuresource Consulting predicts audio market recovery, and drones form a scannable QR code above Shanghai to promote "Princess Connect! Re: Dive" mobile game.
Multimeter Readings
(A measure of current news.)
Testa Communications Mourns Its Visionary Founder, Vinny Testa
Vincent P. Testa, the founder of multiple influential trade publications and president of Testa Communications, passed away Monday, April 19.
Newly Formed Eligator Acoustic Associates Joins AMA's Portfolio Of Services
Ronald Eligator has joined AMA Consulting Engineers to lead a new acoustics practice under the banner of Eligator Acoustic Associates.
Futuresource Consulting Predicts Which Verticals Will Drive Recovery For Audio Market
Futuresource Consulting has released a commentary about the professional audio market and its post-pandemic recovery.
Listen Technologies Recognized On 2021 Shatter List
Listen Technologies has been named on the Women Tech Council (WTC) 2021 Shatter List, which honors companies that help break the glass ceiling for women in technology.
SYNNEX Corporation Successfully Enters Into $5.0 Billion Credit Facility
SYNNEX Corporation has entered into a new $5 billion credit facility consisting of a $1.5 billion term loan and a $3.5 billion revolving credit facility.
CEO Amnon Harman Shares Message As d&b audiotechnik Celebrates 40 Years
As d&b audiotechnik celebrated 40 years of operation on April 18, CEO Amnon Harman shared a message with the company's followers.
Uplink Port
(Your connection to AV-relevant topics discussed online.)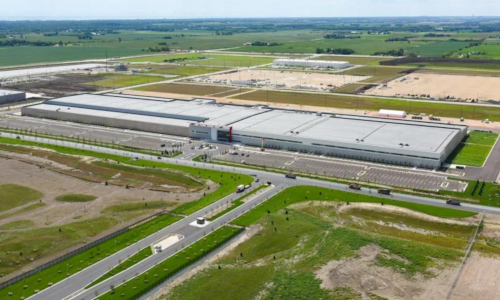 Wisconsin Amends Foxconn's Contract To Reflect Radically Smaller Project
Instead of 13,000 employees, Foxconn aims to hire 1,454, and plans to manufacture LCDs in Wisconsin appear to have been canceled.
By Josh Dzieza
Source: The Verge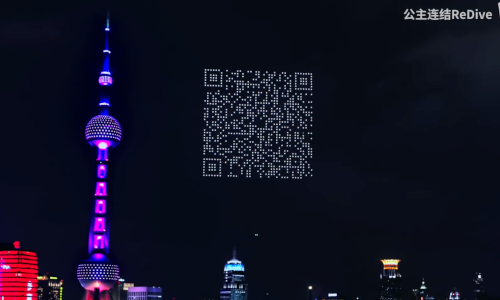 1,500 Drones In Shanghai Form Giant QR Code In Sky
Bilibili launched 1,500 drones to form a QR code that, when scanned, led viewers to a website promoting the "Princess Connect! Re: Dive" mobile game. The drone show also featured characters from the video game.
By Zhangxin Zheng
Source: Mothership
Integrator Essentials
(Industry resources vetted by our editorial staff.)
Integrated Systems Europe 2021
The essential destination for the AV channel and the end users that it serves. For the first time, ISE 2021 will also have a digital offering, enabling remote participation from anywhere in the world. Barcelona, Spain, Jun. 1-2; Munich, Germany, Jun. 8-9; London, England, Jun. 23-24; Amsterdam, Netherlands, Jun. 15-16. Enter the free registration code FAMQIKF0.
KSCAPE Webinar Series: RAIL — Merging High-Quality Lighting With Sound by K-Array
This 45-minute webinar will explain how to improve the overall sensorial experience without disrupting the visual impact of your project using a single solution that merges senses. Apr. 28, 4:00am and 10:00am EDT.
Introduction: Stardraw Design 7.3 by Stardraw.com
This webinar introduces the Stardraw Design 7.3 design/documentation application and is ideal for those evaluating the software and new users who want to get up to speed quickly. Apr. 28, 12:00pm EDT.
Electroacoustics: Direct And Diffuse Sound by d&b audiotechnik
In this webinar, gain a fundamental understanding of the core principles of electroacoustics for sound system design and engineering, the acoustic signal path from loudspeaker to listener, how loudspeakers interact with their environment and how to achieve intelligibility for every seat in the house. May 6, 7:00am EDT.
Six Critical Room Video Decisions That Can Make Or Break Your UC Investment by Poly
This guide will help you explore the major categories and various approaches of in-room video conferencing solutions, including pros and cons and key considerations.
Click here to view previous editions of the Weekend Wire.
You can also receive this content, plus more, in email format by signing up for our Weekly Wire newsletter. It will arrive in your inbox on the first, second and third Wednesdays of each month. Click here to sign up!