In this Weekend Wire: An upcoming webinar on how the American Recovery Plan stimulus act will affect the commercial AV market and how your company can benefit from it. Plus, "The Falcon and The Winter Soldier" debut on Disney+ is marked by projection mapping displays of Captain America's shield, Focusrite launches new commercial audio brand Optimal Audio, NYC marks first COVID-19 Day of Remembrance with Brooklyn Bridge projections, and a Singapore-based bank rolls out facial recognition at ATMs.
Multimeter Readings
(A measure of current news.)
AVIXA Introduces AV Industry Pledge For An Equitable Future
AVIXA is introducing the AV Industry Pledge for an Equitable Future, which any individual or company can sign to advance inclusive behavior.
Upcoming Webinar: 'How The American Rescue Plan Act Will Affect Commercial AV Professionals'
Sound & Communications will present "How The American Rescue Plan Act Will Affect Commercial AV Professionals" on March 23 at 1pm EDT. Learn how your AV company can benefit from the stimulus.
Focusrite Group To Launch Optimal Audio
Focusrite plc announced plans to launch a new commercial audio brand during a virtual event scheduled for April 20.
Uplink Port
(Your connection to AV-relevant topics discussed online.)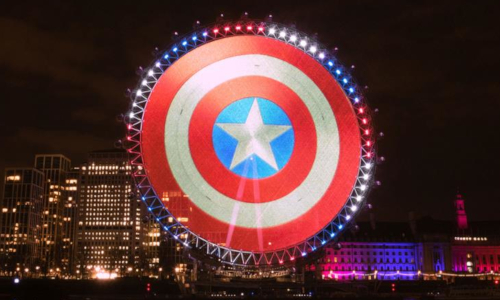 Disney+ Marks 'Falcon And Winter Soldier' Launch With Projection Mapping Campaign
The Disney streaming service is marking the launch of Marvel series "The Falcon and The Winter Soldier" with projection mapping displays of Captain America's shield at sites across the globe.
By Fayola Douglas
Source: Campaign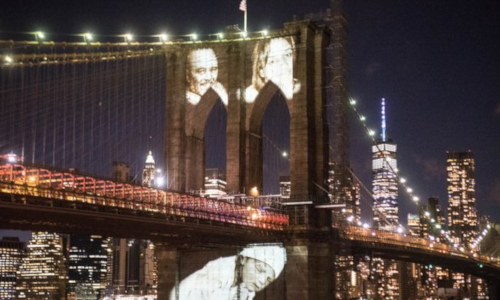 NYC Holds First COVID-19 Day Of Remembrance With Touching Brooklyn Bridge Tribute
The city held its first COVID-19 Day of Remembrance on Sunday night, projecting onto the Brooklyn Bridge the images of some of the 30,000 New Yorkers who have died of the coronavirus.
By Jen Chung
Source: Gothamist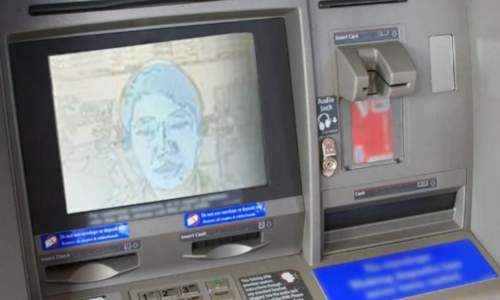 Singapore Bank Rolls Out Facial Recognition For Its ATMs
Singapore-based OCBC Bank has enabled facial biometric security on eight ATMs, including the bank's main branches and at a convenience store.
By Rob Thubron
Source: TechSpot 
Integrator Essentials
(Industry resources vetted by our editorial staff.)
Integrated Systems Europe 2021
The essential destination for the AV channel and the end users that it serves. For the first time, ISE 2021 will also have a digital offering, enabling remote participation from anywhere in the world. Barcelona, Spain, June 1-4. Enter the free registration code FAMQIKF0.
Learning Tech Manager's Power Hour: Presenting Your AV Requirements To The IT Team by AVIXA
This Power Hour will discuss how to collaborate with IT professionals in order to deploy a successful AV solution on the network safely. Mar. 22, 1:00pm EDT.
How The American Rescue Plan Act Will Affect Commercial AV Professionals by Sound & Communications and Shure
This webinar will give commercial AV professionals the information they need to help their businesses benefit from the American Rescue Plan stimulus act and its economic investments. Mar. 23, 1:00pm EDT.
Smart Buildings Power Hour: Safety & Audio by AVIXA and AXIS Communications
This Power Hour will explore smart building networks for audio and public safety. Experts will discuss solutions for intercom, public address, voice evacuation, emergency alerts and sound-detection solutions. Mar. 24, 1:00pm EDT.
RISE Spotlight: Digital Signage: New Solutions For A New Era by ISE
Join this edition of RISE Spotlight and learn how to design smart, sensor- and data-driven concepts which are fully GDPR compliant; develop efficient operations, services and maintenance plans that optimise TCO; and plan green AV Concepts for more sustainable, less power-consuming digital signage. Apr. 13, 9:00am EDT.
Click here to view previous editions of the Weekend Wire.
You can also receive this content, plus more, in email format by signing up for our Weekly Wire newsletter. It will arrive in your inbox on the first, second and third Wednesdays of each month. Click here to sign up!