In this Weekend Wire: ISE 2021's "ISE Live & Online" digital offering, an LED wall falls during a live ESPN Colombia broadcast, Neutrik AG acquires CONNEX GmbH, disguise enters partnership with The Carlyle Group, and a 7,000-seat esports venue is coming to Toronto.
Multimeter Readings
(A measure of current news.)
ISE 2021 Shifts Format; ISE Live & Online To Expand Digital Offerings
Integrated Systems Events and its co-owners, AVIXA and CEDIA, jointly announced ISE Live & Online.
Neutrik AG Acquires CONNEX GmbH
Neutrik AG has acquired CONNEX GmbH. CONNEX produces and develops components for event industry and industrial applications.
disguise Partners With The Carlyle Group
disguise is entering a partnership with The Carlyle Group, which will allow the company to enter a new phase of development.
Uplink Port
(Your connection to AV-relevant topics discussed online.)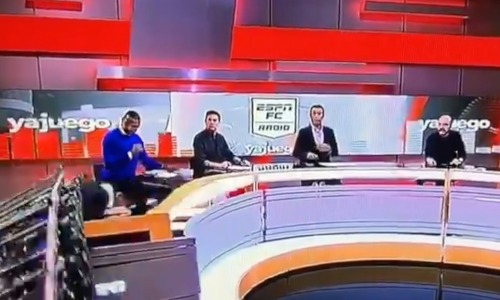 LED Wall Falls Onto Host During ESPN Colombia Broadcast
A large segment of LED panels fell during a live broadcast on ESPN Colombia, landing on one of the commentators, who fortunately was not seriously injured.
By Michael P. Hill
Source: NewscastStudio
H/T to @chris_neto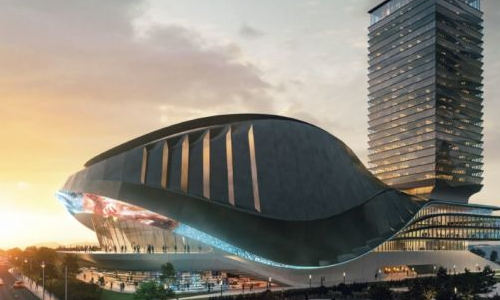 OverActive Media Announces US$500m Toronto Esports Arena
The 7,000-seat venue is projected to be completed in 2025.
By Ed Dixon
Source: SportsPro Media
Integrator Essentials
(Industry resources vetted by our editorial staff.)
Integrated Systems Europe 2021
The essential destination for the AV channel and the end users that it serves. For the first time, ISE 2021 will also have a digital offering, enabling remote participation from anywhere in the world. Barcelona, Spain, June 1-4.
Enter the free registration code FAMQIKF0.
The Horizontal AR Market: Challenges & Opportunities by ABI Research
This webinar will examine the opportunities and challenges AR presents across markets, as well as what's required to ensure success. Part of ABI Research's four-day virtual Transformative Technology Summit. Mar. 18, 1:00pm EDT. 
Click here to view previous editions of the Weekend Wire.
You can also receive this content, plus more, in email format by signing up for our Weekly Wire newsletter. It will arrive in your inbox on the first, second and third Wednesdays of each month. Click here to sign up!