Each Saturday, the Weekend Wire features online content hand-picked by our editors that AV professionals might find interesting, useful or informative. Our Multimeter Readings section compiles the top news stories of the week. Our Uplink Port section links to AV-relevant stories published around the web and blog posts from AV-industry sources. And our Integrator Essentials section provides links to online resources, webinars, training sessions and whitepapers from commercial AV thought leaders and manufacturers. This week's rendition covers Solotech's latest acquisition, NASA's recent audio and video from Mars, and more.
Multimeter Readings
(A measure of current news.)
NSCA Honors Excellence in Product Innovations, Stepping Up Awards Winners
During the second day of NSCA's 23rd Annual Business & Leadership Conference (BLC), the organization held an awards ceremony to present two separate categories of honors: the Excellence in Product Innovation Awards and the Stepping Up Awards.
Morris Light & Sound To Be Acquired By Solotech
Martin Tremblay, president and CEO of Solotech, revealed that the company is expected to acquire Nashville-based Morris Light & Sound.
RH Consulting Releases Latest Statistics On Networked-Audio-Product Adoption
RH Consulting, an audio consultancy and networking expert, has been counting networked-audio products and licensees since 2013 in an effort to chart the adoption of audio networking in the pro-audio, AV and broadcast markets.
Uplink Port
(Your connection to AV-relevant topics discussed online.)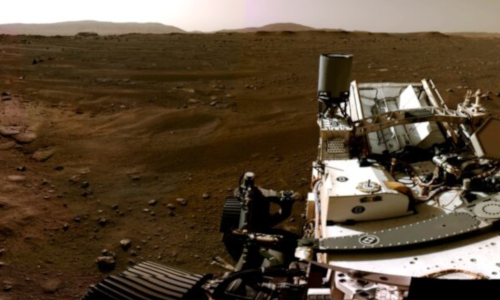 NASA Releases Jaw-Dropping Video And Audio From Mars, With An Assist From AWS
For the first time ever, NASA captured video of a rover landing on the surface of Mars, plus audio of the wind whistling past it after the landing — and Amazon Web Services is playing a key role in making all those gigabytes of goodness available to the world.
By Alan Boyle
Source: GeekWire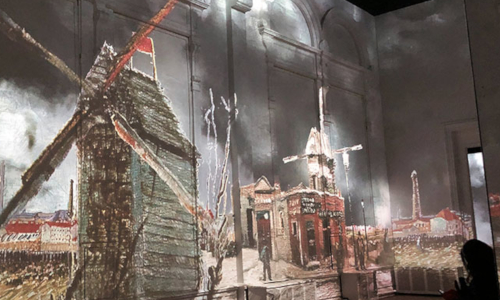 'Immersive Van Gogh' Is A Visually Stunning, High-Tech Art Experience
Now open at the Germania Club Building in Old Town, Chicago, the exhibit interprets iconic works by the legendary post-Impressionist painter using cutting-edge digital technology.
By Pamela Dittmer McKuen
Source: Loop North News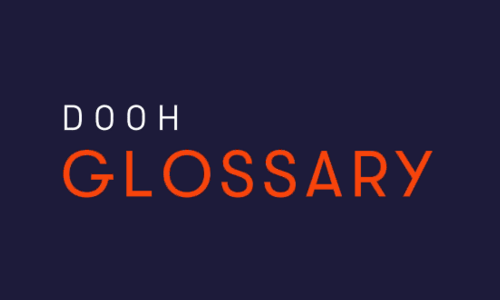 DOOH Glossary Paves Way For Industry-Wide Advertising Standards
IAB UK's Digital Out-of-Home (DOOH) Advisory Group, the trade body for Out-of-Home (OOH) advertising Outsmart and audience-measurement body Route, developed the DOOH Glossary.
Source: Internet Advertising Bureau (IAB UK) 
Integrator Essentials
(Industry resources vetted by our editorial staff.)
Electroacoustics: Direct and Diffuse Sound by d&b audiotechnik
Gain a fundamental understanding of the core principles of electroacoustics for sound system design and engineering, the acoustic signal path from loudspeaker to listener, how loudspeakers interact with their environment and how to achieve intelligibility for every seat in the house. Mar. 4, 7:00am EST.
You can also receive this content, plus more, in email format by signing up for our Weekly Wire newsletter. It will arrive in your inbox on the first, second and third Wednesdays of each month. Click here to sign up!