Each Saturday, the Weekend Wire features online content hand-picked by our editors that AV professionals might find interesting, useful or informative. Our Multimeter Readings section compiles the top news stories of the week. Our Uplink Port section links to AV-relevant stories published around the web and blog posts from AV-industry sources. And our Integrator Essentials section provides links to online resources, webinars, training sessions and whitepapers from commercial AV thought leaders and manufacturers. This week's rendition of the Weekend Wire tackles Premier Mounts' new owner, the virtual sets of 'Tenet' and how they were created, and more.
Multimeter Readings
(A measure of current news.)
Registration For AIMS TechFest 2021 Interactive Virtual Event Is Now Open
The Alliance for IP Media Solutions (AIMS) has announced that it will host AIMS TechFest 2021, a live, interactive virtual event slated for March 9 to 10.
Appeal Court Reaffirms P1 Is Norxe Technology; Acquits Company And All Employees
The Borgarting Appeal Court reaffirmed that Norxe P1 is 100-percent Norxe technology in collaboration with strategic partners.
Crestron Announces Dates For Crestron Masters Training Event
Crestron has announced the dates for Crestron Masters, its annual training event.
Gamber-Johnson Acquires Premier Mounts
Gamber-Johnson, a Wisconsin-based supplier of rugged mounting systems, has finalized an agreement to acquire Premier Mounts, effective February 15.
Sennheiser To Focus On Professional Division; Seeking Investment Partner For Consumer Market
Sennheiser has revealed plans increase its focus on its Professional division and is seeking an investment partner to strengthen its market position in consumer electronics.
Starin Appoints Bobby Swartz As CEO And Nick Parisi As CFO
Starin is investing in its leadership team by appointing a new CEO and CFO.
Almo Professional AV Announces Next E4 Evolution Event
Almo Professional AV has revealed its next live, digital-education event—the E4 Evolution (E4v)—is set to take place from March 9-11.
Uplink Port
(Your connection to AV-relevant topics discussed online.)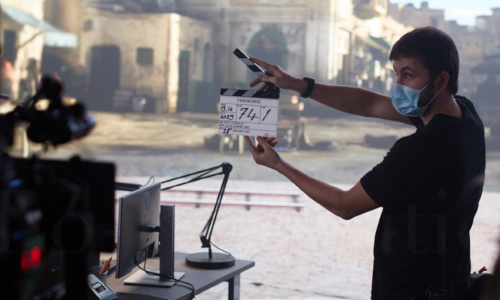 'Tenet' VFX House Forms Virtual Production Partnership
Dimension's services include volumetric video capture as well as custom-built LED stages. It's finalizing plans for permanent virtual production stages in the U.K. and North America.
By Carolyn Giardina
Source: The Hollywood Reporter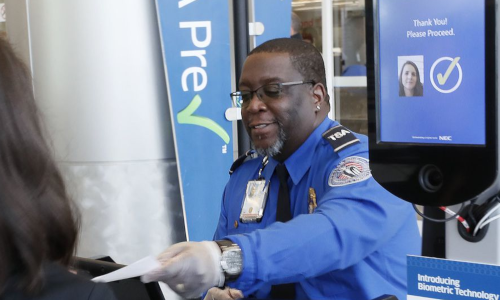 Delta Rolls Out Facial Recognition For Domestic Travel At Detroit Airport
Starting this month, customers in Detroit who meet certain requirements can go through a dedicated TSA PreCheck checkpoint using facial recognition in place of a physical ID and boarding pass.
By Kelly Yamanouchi
Source: The Atlanta Journal-Constitution
Integrator Essentials
(Industry resources vetted by our editorial staff.)
Thinklogical KVM and VDS Live Virtual Demo
See how organizations worldwide use Thinklogical's extension and switching solution to simplify the management of multiple classifications of information through a single system. Virtual demo by appointment.
IMCCA Collaboration Week: A Whole New World Webcast by IMCCA
In this webcast, IMCCA will discuss how the COVID-19 pandemic has been the catalyst for a permanent change in how organizations and individuals will work and collaborate going forward. Feb. 24, 11:00am EST.
You can also receive this content, plus more, in email format by signing up for our Weekly Wire newsletter, which will arrive in your inbox on the first, second and third Wednesdays of each month. Click here to sign up!