Each Saturday, the Weekend Wire features online content hand-picked by our editors that AV professionals might find interesting, useful or informative. Our Multimeter Readings section compiles the top news stories of the week. Our Uplink Port section links to AV-relevant stories published around the web and blog posts from AV-industry sources. And our Integrator Essentials section provides links to online resources, webinars, training sessions and whitepapers from commercial AV thought leaders and manufacturers.
Multimeter Readings
(A measure of current news.)
AVIXA Extends Call For Presenters For InfoComm 2021
AVIXA is extending the deadline for its InfoComm Call for Presenters to November 9.
L-Acoustics Enters The In-Ear Monitor Category With JH Audio
L-Acoustics and JH Audio are partnering on a premium in-ear monitor (IEM) that will mark L-Acoustics' entry into this market segment.
Atlona Launches New Training Certifications For Educational Technologists And Designers
The AV Education Technician and AV Education Designer certifications will strengthen AV understanding for instructional technologists and systems designers within educational institutions.
TIG Opens Experience Spaces In London And Frankfurt
The Experience Spaces will invite integrators, consultants, specifiers and end users to explore TIG's ecosystem of AV, UC, IT and control solutions in a socially distanced environment.
AVIXA Women's Council Expands Global Presence
The AVIXA Women's Council announced the addition of a new local group in Hong Kong, China.
Uplink Port
(Your connection to AV-relevant topics discussed online.)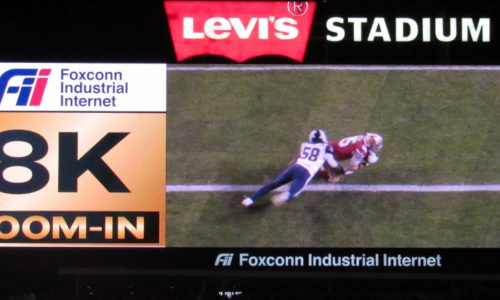 49ers Put 8K Video Tech Into Play
Through its partnership with Foxconn Industrial Internet, a deal signed in 2019, the NFL team has integrated 8K into its game-day presentation.
By Don Muret
Source: VenuesNow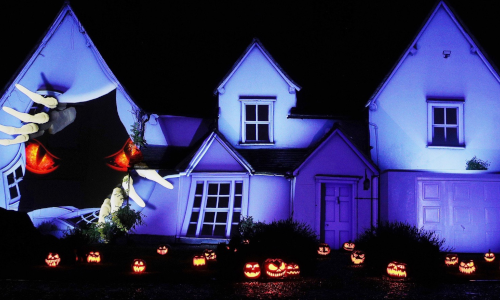 Samsung Transforms 18th-Century House Into Spooky Halloween Haunt Using Hi-Tech Projection
Samsung in the U.K. has used a 300-year-old house as a unique backdrop for a spooky Halloween show for local residents in the English village of Stevenage, Hertfordshire.
By Sara Spary
Source: Adweek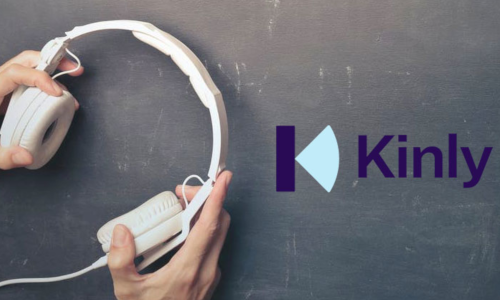 The Evolution Of Audio Technology In The Era Of Hybrid Working
In this discussion, Stuart Davidson, Technical Director at Kinly, shares his perspective as an integrator of AV technologies on the recent shifts in the UC space and how hardware providers like Shure are altering their approach to serving their customers.
By Gabriel Avner
Source: UC Today
Integrator Essentials
(Industry resources vetted by our editorial staff.)
Transition To Distance Learning And Remote Working by AVIXA
This webinar will discuss best practices of an audiovisual setup for individual video conferencing and some of the simple things we can do to insure we have a good quality and consistent experience every time we communicate to other remote partners. Nov. 9, 1:00pm EST.
AV In The World Of IoT Driving Digital Transformation by AVIXA
The explosion of devices and data in our new era has led to several technology inflections—AI, 5G network transformation, and the rise of the intelligent edge and internet of things. This webinar will address the opportunities and implications these inflections will have in the AV space. Nov. 10, 10:00am EST.
New Product Update: Human Skin Temperature Detection Solution Enables Businesses to Safeguard Public Health and Improve Operational Safety by Bosch
Learn more about Bosch's new contactless technology that automatically flags elevated skin temperatures at building entrances and checkpoints. Nov. 12, 1:00pm EST.
A New Way To Upgrade Installations Of PA And BGM Speaker To IP Speakers by AVIXA and Barix
This webinar will present how to make (almost) any existing speaker into an IP speaker, the blueprint of an IP speaker setup and more. Nov. 12, 1:00pm EST.
An IMCCA Collaboration Thanksgiving by IMCCA
The IMCCA will hold a celebratory webcast to discuss how this year has changed our industry, how the post-pandemic world will shake-out, and to honor our industry members that truly stepped-up during the crisis. Nov. 17, 11:00am EST.
Growing The Value Of Your Digital Signage Investment by Sony
In this webinar, Rich Ventura of Sony Electronics, Jeff Hastings of BrightSign, Bryan Meszaros of OpenEye Global and Joe Medonca of Adtech Systems offer a glimpse into the future of digital signage technologies. Nov. 17, 1:00pm EST.
You can also receive this content, plus more, in email format by signing up for our Weekly Wire newsletter, which will arrive in your inbox on the first, second and third Wednesdays of each month. Click here to sign up!