Each Saturday, the Weekend Wire features online content hand-picked by our editors that AV professionals might find interesting, useful or informative. Our Multimeter Readings section compiles the top news stories of the week. Our Uplink Port section links to AV-relevant stories published around the web and blog posts from AV-industry sources. And our Integrator Essentials section provides links to online resources, webinars, training sessions and whitepapers from commercial AV thought leaders and manufacturers.
Multimeter Readings
(A measure of current news.)
Solotech Acquires Miami StageCraft
Solotech has acquired Miami StageCraft, a lighting sales and integration company located in Miami FL.
Peerless-AV Gains ISO 14001:2015 Environmental Management System Certification
Peerless-AV has been recognized with the ISO 14001:2015 Environmental Management System (EMS) implementation and certification.
Datapath Launches New Channel Partner Program
Operating as a tier-based initiative, the program offers Datapath partners exclusive pricing, technical support and training.
MIDI Manufacturers Association Adopts Eight New MIDI 2.0 Specification Families
In the past month, members of the MIDI Manufacturers Association (MMA) have reviewed and adopted eight new MIDI 2.0 specification families.
Healthcare 4.0 Will Push AR And VR Healthcare Revenues To $11 Billion In 2024
The AR healthcare market is expected to generate approximately $10 billion in revenues with the VR Healthcare market reaching $1.2 billion in 2024, according to a new report from global tech market advisory firm, ABI Research.
USAV Adds Six New Integrators To Its Consortium
USAV, a division of PSA, announced the addition of six integrators to the USAV consortium, expanding the network to its members.
Uplink Port
(Your connection to AV-relevant topics discussed online.)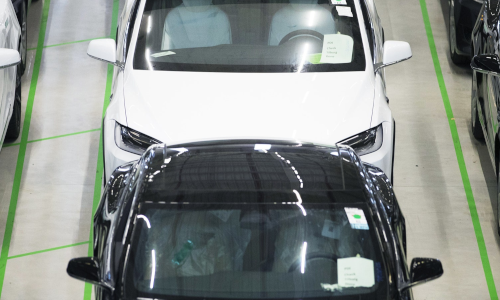 Split-Second 'Phantom' Images Can Fool Tesla's Autopilot
Researchers found they could stop a Tesla using projected images or by flashing a few frames of a stop sign for less than half a second on a digital billboard.
By Andy Greenberg
Source: Wired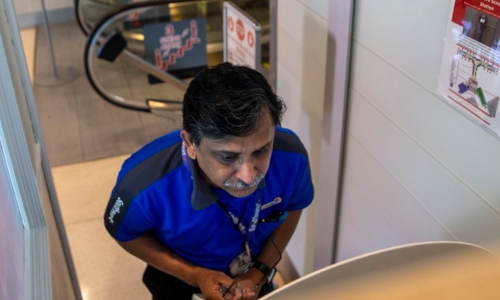 Airports Emerge As Testbeds For New Tech During Pandemic
Airports have become testing sites for new technologies amid the novel coronavirus pandemic. In some places, temperature scanning technology is increasingly being used to monitor and slow the spread of the virus in real time.
By Kyle Arnold
Source: The Dallas Morning News via Government Technology
Integrator Essentials
(Industry resources vetted by our editorial staff.)
Digital Signage Power Hour: Why Drive-Thru Lane Displays Are Mission-Critical by AVIXA
In this webinar, industry experts will discuss how displays and intelligent software are being used to engage, inform and transact with customers at QSR and fast-casual operations. Oct. 20, 1:00pm EDT.
Collaboration Meets IoT: Turnkey Room Solution For Meetings by AVI-SPL and Sharp
Learn how Sharp and Microsoft have teamed up to introduce the world's first Windows Collaboration Display. Oct. 21, 1:00pm EDT.
Optimize Your Remote Workspace by Lifesize
In this webinar, learn about the latest communication and collaboration tools Lifesize has to offer to help employees stay productive through the pandemic. Oct. 21, 2:00pm EDT.
You can also receive this content, plus more, in email format by signing up for our Weekly Wire newsletter, which will arrive in your inbox on the first, second and third Wednesdays of each month. Click here to sign up!