Each Saturday, the Weekend Wire features online content hand-picked by our editors that AV professionals might find interesting, useful or informative. Our Multimeter Readings section compiles the top news stories of the week. Our Uplink Port section links to AV-relevant stories published around the web and blog posts from AV-industry sources. And our Integrator Essentials section provides links to online resources, webinars, training sessions and whitepapers from commercial AV thought leaders and manufacturers.
Multimeter Readings
(A measure of current news.)
Michael von Keitz Integrates VUE Audiotechnik Into Group Of Brands
Michael von Keitz, a veteran international pro-audio entrepreneur, has acquired 100-percent ownership of VUE Audiotechnik.
AVIXA's AV Experience Awards Return, With Entry Officially Open
AVIXA recently announced the return of the AV Experience Awards program to recognize the innovative integration of content, space and AV technology to enrich experiences.
Mo-Sys Engineering Partners With VividQ For 3D Holographic Projections
Mo-Sys Engineering has joined in partnership with VividQ.
3Dot Technologies Signs Canadian Distribution Agreement With Exterity
3Dot Technologies has signed an agreement with Exterity to distribute Exterity's lineup of IP video, digital-signage, and guest-experience products and solutions in Canada.
SAVI Appoints Ross Livingston To Lead Product Management
SAVI Controls has appointed Ross Livingston as its new Senior Director of Product Management.
Hall Research Rebrands As Hall Technologies
Hall Research is rebranding as Hall Technologies, promising to put a greater focus on AV products and solutions moving forward.
NSCA Reports Findings In New Financial Analysis Of The Industry
NSCA released an updated Financial Analysis of the Industry report for 2021, providing information that systems integrators can use to benchmark and compare expenses, profits, sales and other data.
Kramer Partners With NETGEAR
Kramer has formed a global partnership with networking hardware specialist NETGEAR to deliver complete end-to-end solutions for AV-over-IP infrastructure.
Uplink Port
(Your connection to AV-relevant topics discussed online.)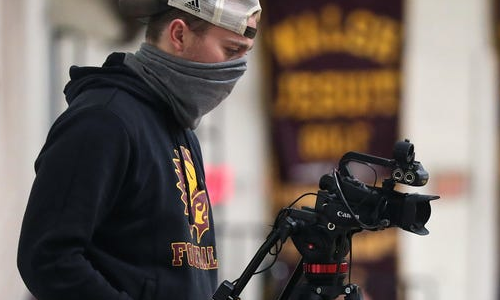 With COVID-19 Fan Restrictions, Area High Schools Turn to Livestreaming Athletic Events
Knowing they would have limited or no spectators in attendance, area schools quickly pivoted to technology, opting to livestream athletic events. The scope and methods of each district's production vary, as do prior livestreaming capabilities and knowledge.
By Ashley Bastock
Source: Akron Beacon Journal

The Hybrid Workplace: New Opportunities for Collaboration
As enterprises seek to balance home and in-office work, IT leaders will need to show how collaboration technologies can assist. Part one of a two-part series.
By Jon Arnold
Source: No Jitter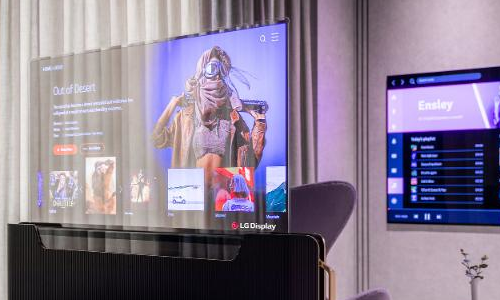 Forget Foldable TVs. Transparent Screens Are the Cool New Tech Trend
Transparent TVs aren't entirely new, but more companies are developing prototypes. Industry experts say they are something we could see more in public spaces soon.
By Samantha Kelly
Source: CNN Business
Integrator Essentials
(Industry resources vetted by our editorial staff.)
RISE Spotlight: Live Events Experiences, Reinvented by Integrated Systems Europe
As the events industry goes through a crucial phase of recovery, what will audience and fan interaction look like in the future? ISE brings together a seasoned group of live event professionals to share their views on emerging new business models, innovative ways of engaging with audiences and creating meaningful experiences. Feb. 3, 9:00am EST.
You can also receive this content, plus more, in email format by signing up for our Weekly Wire newsletter, which will arrive in your inbox on the first, second and third Wednesdays of each month. Click here to sign up!