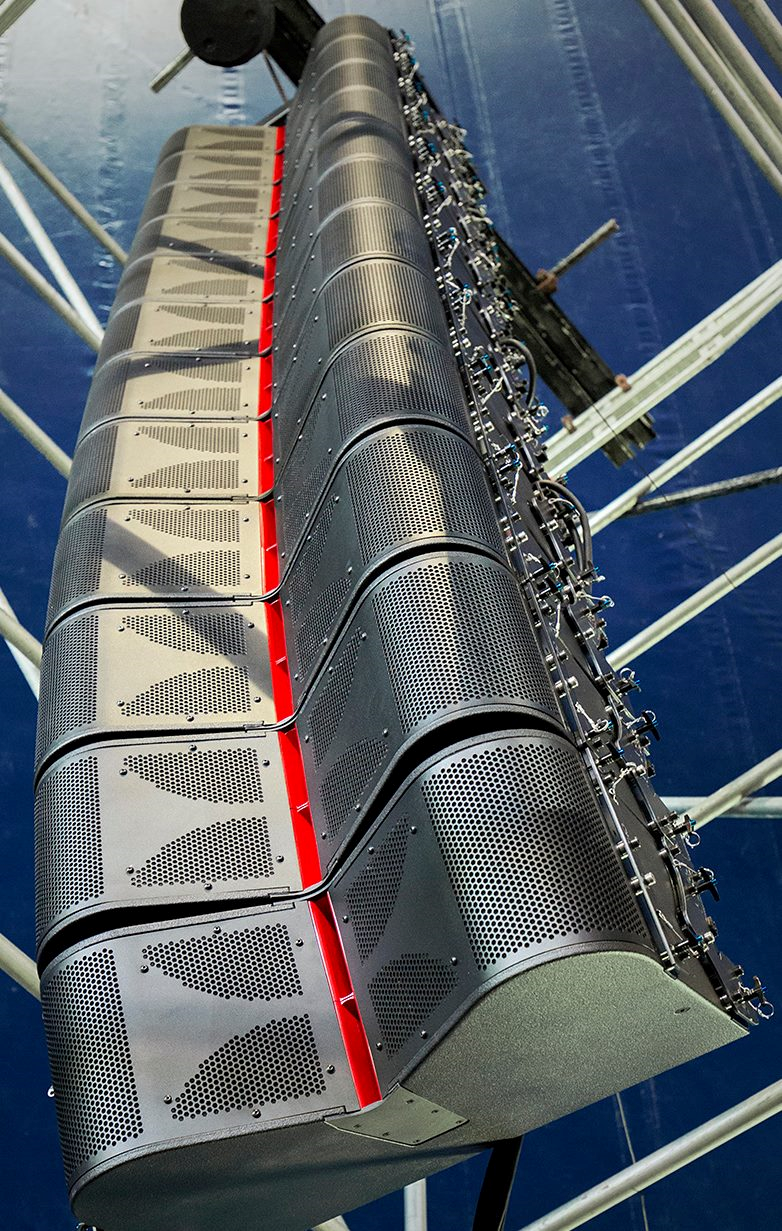 Arcline 8 is a high-power three-way, medium-format line array enclosure providing linearity and consistent, predictable coverage over the entire audience area. Quick and easy rigging, smooth and flat frequency response, a 110° horizontal dispersion and very high power density are all hallmarks of the latest Void Acoustics line array solution. The loudspeaker has been developed using extensive Finite Element Analysis (FEA) modelling for maximum performance.
The new Arcline system also offers a compact dual 12″ low frequency enclosure, the Arcline 212, which can be flown in the array to increase the low-frequency extension or can be ground stacked in multiples, using the lightweight fly frame.
Additionally, the range includes both single and twin 18″ subwoofer enclosures – the Arcline 118 and 218, respectively.  Featuring FEA-modelled hyperboloid porting to reduce port noise and air distortion, these versatile ground-based subwoofers provide scalable low frequency to augment the flown elements.
Void Acoustics
www.voidacoustics.com
This post is part of Sound & Communications' InfoComm 2020 Connected New Product Spotlight.