On September 21, Almo Professional AV, a value-added distributor of audiovisual products and services, held the latest iteration of its E4 AV Tour, this time emanating from the Boston Marriott Newton in Newton MA. Although E4 Boston was my first experience attending, E4 events have been ongoing for nine years. The experience is composed of an informative keynote address; ongoing, high-quality education sessions; and an exhibit area in which companies and brands that Almo distributes can showcase their latest wares and technological innovations. As the exhibit portion has grown, manufacturers have begun to utilize E4 events as launch pads for new products, adding further to E4's considerable appeal.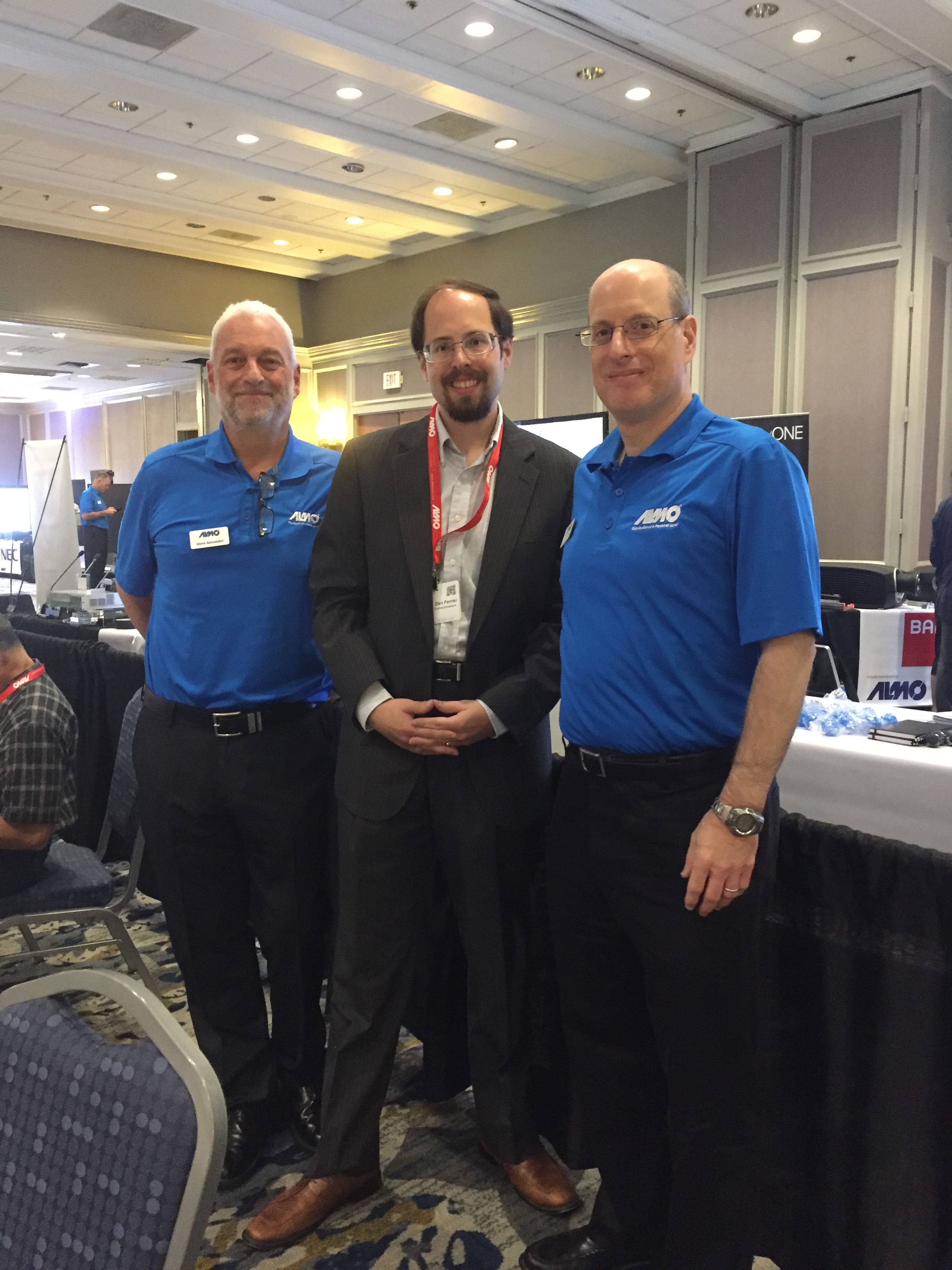 I had the opportunity to chat with Sam Taylor, EVP/COO, and Melody Craigmyle, VP of Marketing, Pro AV Division at Almo Professional AV, to discuss the vision behind the E4 AV Tour. The fundamental idea, they said, is to go into local markets—for example, Dallas TX, Washington DC, New York NY and Nashville TN—and deliver free, high-quality education for the AV industry. To that point, virtually all courses taught at E4 events are now CTS renewal unit (RU) certified by AVIXA. Event-wide registration is 300 to 500 on average, with the attendee base composed primarily of AV integrators; the rest are high-end end users/technology managers and consultants. For E4 Boston, registration exceeded 400 and more than 40 exhibitors attended, some representing several lines or brands.
Of particular note on the show floor was the presence of a wide array of product categories: displays/video, AV-over-IP, mounts, switching and, importantly, audio products. Although Almo has long been known for its robust offering on the video side, it has made a concerted effort to bring its audio component to the same level of strength. Central to that task is Sound Options, a program launched last April whereby Almo is aggressively expanding its audio lines, working with a wide range of manufacturers and offering concierge-like service for integrators looking to deploy audio systems for their clients. Two recognized audio experts—Rob Ziv, CTS-D, CTS-I, ISF-C, DSCE, Director of Business Development, and Steve Alexander, CTS, PCVE, Business Development Manager—oversee Sound Options.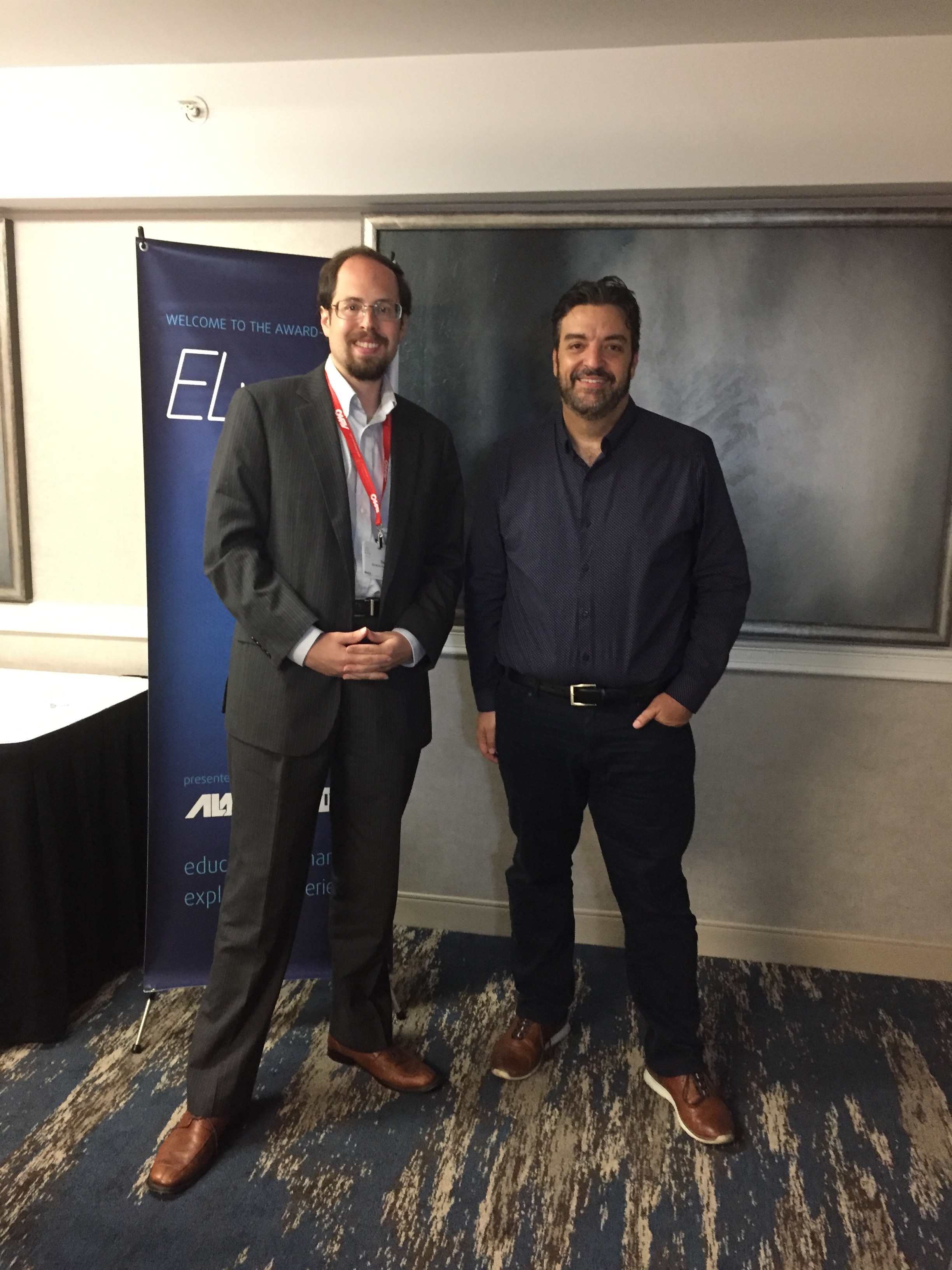 In discussing the program with me, Ziv and Alexander said a very typical question they get is, "What do I do?" For example, an integrator comes to Almo's Sound Options team, explains the size, layout and applications of a room the integrator has to set up, and asks Almo's audio experts, "What do I do?" The distributor characterizes Sound Options as a "white glove" value-added component of its services—for instance, it'll even help an integrator do an EASE analysis. That concierge approach complements a line card that already includes recognized leaders like Ashly, Atlas Sound, Biamp, JBL Professional, Listen Technologies, TASCAM and TOA Electronics. (During the show, Almo unveiled its latest audio partner—Ecler—which is big outside of the US but which, now, Almo is bringing to the domestic market.)
Service was a buzzword throughout my conversations with the Almo team. I chatted with Jim Nista, Content Creation Director, about Almo's burgeoning content services, whereby the distributor works with integrators to help generate content in collaboration with the end-client's agency. Digital signage, Nista observed, is becoming more ubiquitous; that means the opportunity for AV integrators is ripe. However, many are wary of digital-signage-centered projects because they've been "burned" in the past due to their own inexperience. Having a firm understanding of content strategy is integral to effective digital signage, and Almo is positioning itself as the "translator" in the middle, sitting between marketing executives/creative agencies and the AV integrator on the job site.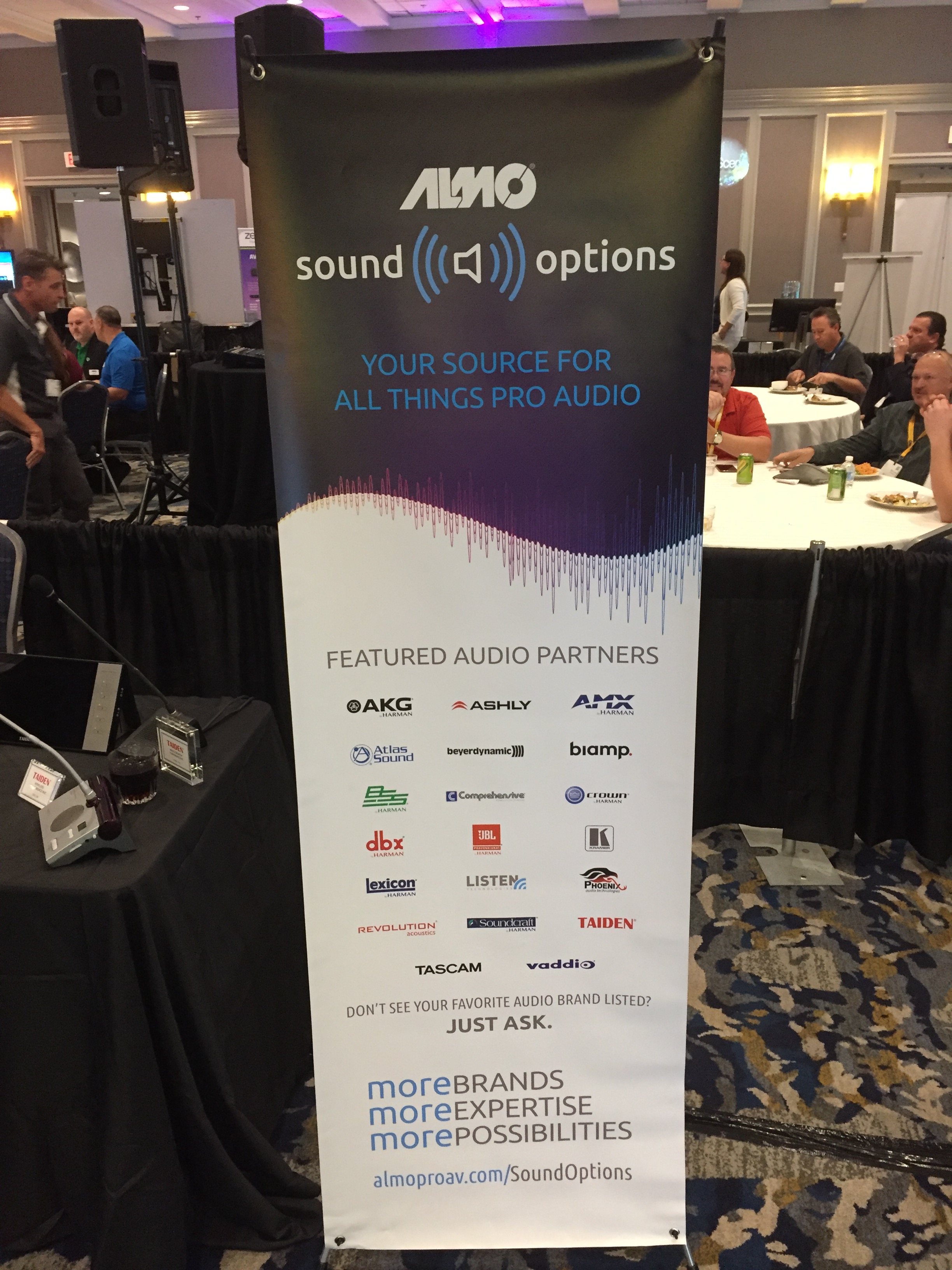 According to Nista, integrators that partner with Almo on content services can reap the benefits of AV-as-a-service (AVaaS) markup with their client, adding a stream of recurring revenue to projects that otherwise might not have one. Almo utilizes an array of templates that can be customized to individual brands, ensuring price competitiveness is maintained by avoiding the need to build from scratch. Its goal is eventually to have 80 percent of its content-services projects be template-driven (as compared to 50 percent at present).
The range of services Almo delivers to integrators is considerable, spanning product distribution, "white glove" technical services, content-creation capabilities and, at E4 events, high-quality, RU-eligible education. The next stop on the E4 AV Tour will be the Gaylord Opryland Convention Center in Nashville TN on October 25 and 26. This will be the largest E4 ever, boasting about 600 attendees over two days (a first!) that will have 15 sessions, 10 speakers, 40 exhibitors and two workshops. Notably, the USAV Group has decided to co-locate its 2018 Fall Partners Meeting at E4 Nashville. Among the event's offerings will be a ClickShare certification program and a Digital Signage Certified Expert (DSCE) program. Plus, Almo has arranged for a behind-the-scenes tour of "Gaylord Opryland's A Country Christmas."
For details about attending, visit shows.e4avtour.com/nashville18.