Each Saturday, the Weekend Wire features online content hand-picked by our editors that AV professionals might find interesting, useful or informative. Our Multimeter Readings section compiles the top news stories of the week. Our Uplink Port section links to AV-relevant stories published around the web and blog posts from AV-industry sources. And our Integrator Essentials section provides links to online resources, webinars, training sessions and whitepapers from commercial AV thought leaders and manufacturers.
Multimeter Readings
(A measure of current news.)
Clair Global Acquires Eighth Day Sound Systems
The alliance will offer a range of full-line premier speaker brands, amplified availability from its more extensive audio equipment base and flexibility from its boosted global presence.
Poly Appoints Dave Shull As President And CEO
Plantronics, Inc., or Poly, has appointed Dave Shull as President, CEO and a member of the company's Board of Directors, effective September 8.
USAV Announces Partnership With Visionary Solutions
Visionary joins the Preferred Manufacturing Partners as a 2020 Foothills sponsor.
AVIXA's Latest Pro AV Business Index Shows Signs Of Growth
AVIXA published its Pro AV Business Index for July, which now incorporates questions from the organization's weekly COVID-19 Impact Survey.
Uplink Port
(Your connection to AV-relevant topics discussed online.)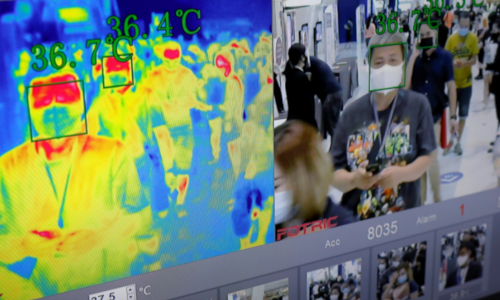 Asian Cities Virus-Proof Public Transit With Smart Shelters, Thermal Scanners
From Delhi to Seoul, authorities have introduced mobile apps, temperature-check kiosks and smart bus shelters to make public transit safer as offices and businesses open after lockdowns to control the novel coronavirus.
By Rina Chandran
Source: World Economic Forum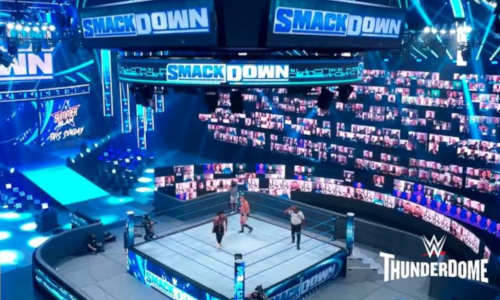 WWE Turning Orlando's Amway Center Into 'WWE ThunderDome'
WWE will take residency in the Amway Center for the foreseeable future, transforming the arena into "WWE ThunderDome." It will feature a state-of-the-art AVL system with virtual fans on LED boards, drone cameras, ceiling projections and more.
By Justin Barrasso
Source: Sports Illustrated
Integrator Essentials
(Industry resources vetted by our editorial staff.)
The Benefits Of Live AI Based Captioning by PSNI Global Alliance and Williams AV
This webinar offers a walkthrough of captioning types and the markets in which they are used and the end-user benefits to live captioning, plus a demo of Williams AV's Caption Assist. Aug. 26, 11:00am EDT. 
Experiencing Audio In 2020 by AVIXA
Learn to appreciate the audio signal, how to measure it, and how it affects us everywhere, with Yuval Kramer, Director of Audio, Kramer Electronics. Aug. 27, 1:00pm EDT.
You can also receive this content, plus more, in email format by signing up for our Weekly Wire newsletter, which will arrive in your inbox on the first, second and third Wednesdays of each month. Click here to sign up!