Each Saturday, the Weekend Wire features online content hand-picked by our editors that AV professionals might find interesting, useful or informative. Our Multimeter Readings section compiles the top news stories of the week. Our Uplink Port section links to AV-relevant stories published around the web and blog posts from AV-industry sources. And our Integrator Essentials section provides links to online resources, webinars, training sessions and whitepapers from commercial AV thought leaders and manufacturers.
Multimeter Readings
(A measure of current news.)
WHO Criteria Rate ISE 2021 COVID-19 Risk As 'Low'
The assessment takes into account the risk factors associated with the event and the impact of specifically formulated safety measures.
RGB Spectrum Signs Distribution Agreement With SYNNEX
SYNNEX customers now have access to RGB Spectrum's portfolio of video-processing solutions optimized for corporate and government applications.
PSNI Global Alliance Welcomes IVCi To Global Member Portfolio
Operating in New York for more than 25 years, IVCi brings experience in collaborative AV, from synergy in the office boardroom to engaging lecture theaters in universities and on connected campuses.
SDVoE Alliance Welcomes Black Box And IDK Corporation As Steering Members
Black Box and IDK Corporation have joined founders Christie, NETGEAR, Semtech and ZeeVee as SDVoE Alliance steering members.
USAV Unveils New Partnership With QSC
QSC joins the Preferred Manufacturing Partners (PMPs) as a 2020 Foothills sponsor by offering a full line of solutions including loudspeakers, digital mixers, power amplifiers, and the Q-SYS software-based audio, video and control Ecosystem.
Uplink Port
(Your connection to AV-relevant topics discussed online.)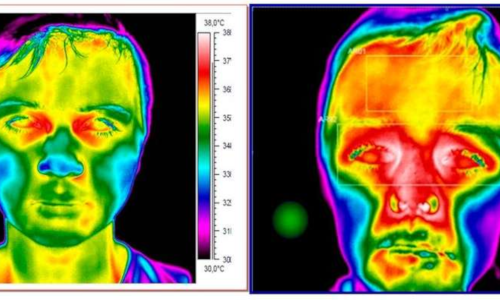 Thermal Cameras Aren't Perfect, But They Can Help Control The Coronavirus Pandemic
A discussion of how to effectively use infrared cameras to fight the COVID-19 pandemic, including how to target the correct area of the face for fever screening, the best lenses to use, how distance from the camera affects temperature readings, and more.
By Roderick Thomas
Source: The Conversation via Medical Xpress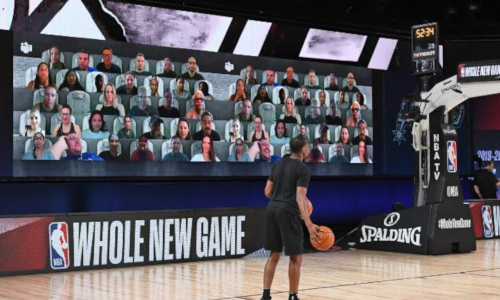 NBA Will Use Artificial Intelligence, Tap-To-Cheer App Feature, In-Venue LED Walls To Help Fans Stuck At Home Get In The Game
Fans won't be allowed in the NBA bubble to cheer their favorite teams on, but the league is proposing a few solutions: a tap-to-cheer app and video technology that will teleport their faces court-side from the comfort of their homes.
By Leah Asmelash
Source: CNN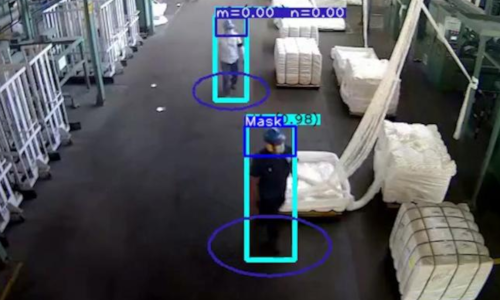 Face Masks Are Screwing Up Facial-Recognition Software
A new report released Monday from federal researchers at the National Institute of Standards and Technology details how face masks limit the effectiveness of facial-recognition tech.
By Rachel Metz
Source: CNN Business
Integrator Essentials
(Industry resources vetted by our editorial staff.)
Commercial Systems Integration Survey Report 2020 by Sound & Communications
The 35th annual Commercial Systems Integration Survey report aggregates business data from AV integrators, consultants, design/build firms and other AV professionals.
Elementi Software Essentials: Entry-Level Training by SpinetiX
This online training session is aimed at dealers and end-users who want to get started with Elementi Digital Signage Software. Aug. 6, 9:00am EDT.
Touch-Free System Control With Velocity by Atlona
This webinar offers a first-hand look at setting up Touch-Free AV Rooms with a focus on accessing control without touching a shared surface. Aug. 6, 10:30am EDT.
Solstice Conference Launch Livestream by Mersive
Join Mersive's launch event to learn about the company's new Solstice Conference Bring Your Own Meeting (BYOM) solutions. Aug. 6, 1:00pm MDT.
Live PTZ And Camera Streaming Solutions by Panasonic
This webinar will explore Panasonic's family of professional cameras for video streaming applications for small, medium and large organizations. Aug. 11, 1:00pm EDT.
Upcoming Webinars by AVIXA
AVIXA is offering a wide range of webinars on a variety of commercial AV topics. Participants can earn renewal units for CTS, CTS-D and CTS-I certifications by attending certain sessions. There are also several past webinars available for on-demand viewing. Various dates and times.
You can also receive this content, plus more, in email format by signing up for our Weekly Wire newsletter, which will arrive in your inbox on the first, second and third Wednesdays of each month. Click here to sign up!