In this Weekend Wire: ISTELive 21 tracks post-pandemic classroom AV design trends; Gartner survey finds 82 percent of CFOs plan to increase digital investment for 2021; Brooklyn opens first esports venue BrookLAN; Belong to open hundreds of esports facilities around the US, starting in Houston; NSCA hosts roundtable on navigating supply-chain issues; DSS Europe to be held in-person in Munich; and Infinit Installation opens for business.
Multimeter Readings
(A measure of current news.)
NSCA Offers Guidance On Navigating Supply-Chain Challenges
On July 14, NSCA held a highly informative virtual roundtable discussion to tackle a pressing issue: supply-chain problems.
DSS Europe 2021 Announces Full, In-Person Event In September
The Digital Signage Summit (DSS) Europe 2021 will be held in-person on September 29-30 in Munich. The theme is "The New Agenda."
Infinit Installation Announces Its Formation
Infinit Installation, a new audiovisual and IT installation company, has been formed to provide solutions for integrated-technology projects.
Uplink Port
(Your connection to AV-relevant topics discussed online.)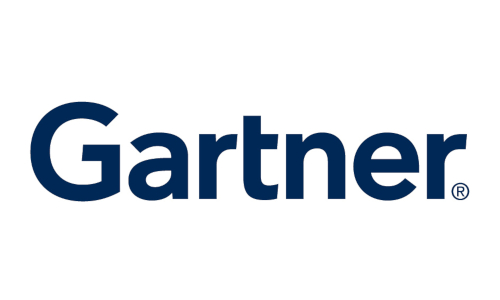 Pandemic Has Increased Expected Spending On Digital Transformation, IT
According to a recent Gartner survey, 82 percent of chief financial officers plan to increase investment in digital capabilities in fiscal year 2021 compared to 2020, and 70 percent intend to increase their spending on information technology.
By Rhea Kelly
Source: Campus Technology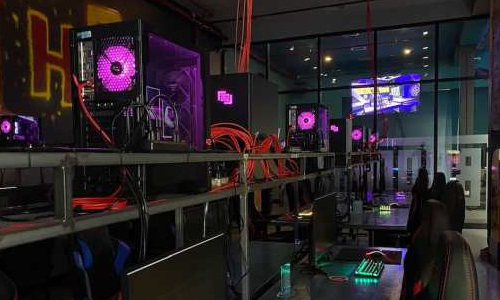 Brooklyn's First Esports Venue, BrookLAN, Opens in Bushwick
The venue features consoles and PCs that are accessible to the public, a team practice room, a full kitchen and bar, a dedicated livestreaming room for creating content, and a 100-seat theater for casual fans to view competitions.
By Aaron Short
Source: Commercial Observer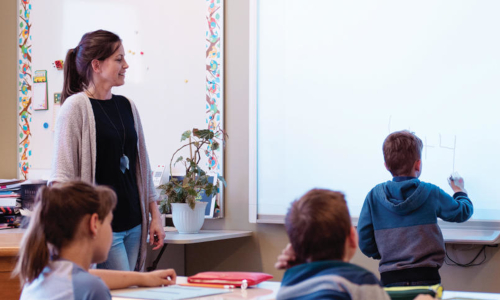 ISTELive 21: The Classroom AV Design Trends Emerging From Pandemic Learning
2020 may have been the year of the couch as a classroom, but advances in audiovisual adoption will impact learning space design and classroom AV well into the future.
By Kelly Konrad
Source: Ed Tech Magazine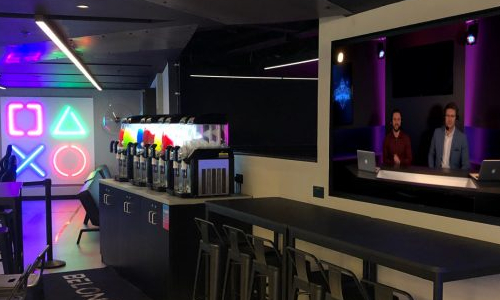 Belong Confirms Houston As First Of Hundreds Of US Esports Venues, Partners With PlayStation, Mavix And More
Belong Gaming Arenas, a subsidiary of esports and tech company Vindex, has announced it will roll out 'hundreds' of 'experimental' gaming centers across the U.S. Belong will collaborate with PlayStation, OMEN by HP, ViewSonic and Mavix to equip these gaming centers.
By Tom Daniels
Source: Esports Insider
Integrator Essentials
(Industry resources vetted by our editorial staff.)
"Using Retail Tech Innovation To Enhance The Customer Experience" by National Retail Federation and Euromonitor International
This whitepaper explores how digital shoppers' relationship towards technology has shifted since the pandemic, offering retailers and brands insight as to where they should make tech investments.
Learning Tech Managers Power Hour: Esports In Education—Lessons Learned by AVIXA
In this webinar, learn from those who have successfully set up their own esports programs on how to conduct a needs assessment, define what equipment is required, and create operating procedures that allow technology managers and end-users to effectively use AV/IT resources. Jul. 19, 1:00pm EDT.
Modena Hub At Work—Connecting And Deploying Modena For Simple UC by Biamp
A live demonstration of how to make the required connections to a Modena Hub and how to commission the system for use in a simple UC huddle system. Jul. 27, 2:00am, 7:00am and 11:00am EDT.
Sony AV Tech Expo 2021
A virtual event highlighting Sony's portfolio of AV products, including LCD displays, projectors, direct-view LED, remote cameras and AI-based audio tools. Attendees can view interactive product demonstrations, gain insights and best practices for integrating and using powerful technology, meet with Sony's team of experts for live Q&A sessions, and network with the AV community. Jul. 27-28, 9:00am-5:00pm EDT.


2021 Halftime Spotlight by Sound & Communications
Nearly 70 product and software debuts can be found in our 2021 Halftime Spotlight.
Click here to view previous editions of the Weekend Wire.
You can also receive this content, plus more, in email format by signing up for our Weekly Wire newsletter. It will arrive in your inbox on the first, second and third Wednesdays of each month. Click here to sign up!