Each Saturday, the Weekend Wire features online content hand-picked by our editors that AV professionals might find interesting, useful or informative. Our Multimeter Readings section compiles the top news stories of the week. Our Uplink Port section links to AV-relevant stories published around the web and blog posts from AV-industry sources. And our Integrator Essentials section provides links to online resources, webinars, training sessions and whitepapers from commercial AV thought leaders and manufacturers.
Multimeter Readings
(A measure of current news.)
BICSI Fall Conference & Exhibition Goes Virtual
Due to health concerns over the novel coronavirus (COVID-19) health crisis, BICSI announced that its Fall Conference & Exhibition, scheduled to take place from September 27 to October 1, will be moved online.
NSCA, NSCA Education Foundation Name New Board Of Directors
NSCA has elected a new President to its executive committee, and has added two new officers to its Board of Directors for 2020 to 2021.
PMA Research Report Shows Uptick Of Flat-Panel Display Sales In May
PMA Research (PMA) has published its latest sell-through tracking report on large-format (32-inch and larger) flat-panel displays being sold by US distributors who serve commercial markets.
Almo Professional A/V Partners With ARHT Media
Almo will offer ARHT's HoloPresence technology, which is capable of delivering lifelike holograms, as well as ARHT's online presentation platform known as the Virtual Global Stage.
Uplink Port
(Your connection to AV-relevant topics discussed online.)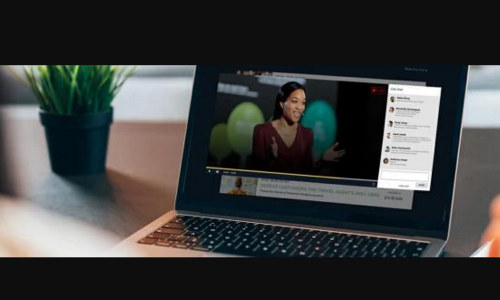 A Turn Of Events: Are Virtual Events Here to Stay?
Technology is providing new outlets and helping to propel planned events forward by leveraging a virtual platform.
Source: Diversified Blog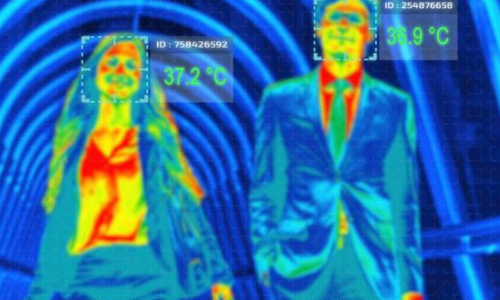 Workplace Safety Innovation Lets Loose
The self service industry's response to the "new normal" began as soon as quarantines were announced in early spring. The momentum has since escalated.
By Elliot Maras
Source: Vending Times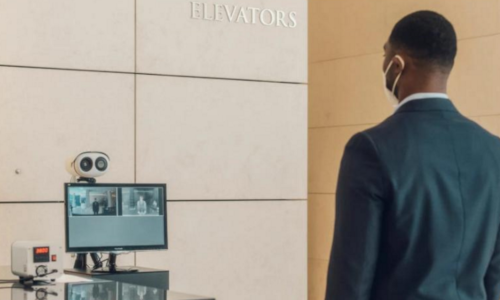 A Multibillion-Dollar Opportunity: Virus-Proofing The New Office
Tech, catering and design companies are rushing to sell employers on fever scanners, box lunches and office floor-planning apps for social distancing. But it's too soon to tell if they will work.
By Natasha Singer and Julie Creswell
Source: The New York Times
Integrator Essentials
(Industry resources vetted by our editorial staff.)
How Buyers Can Make DOOH Campaigns More Effective Post-COVID by Digital Signage Federation
This webinar, the third installment in the series leading up to DSE 2020 in Las Vegas, will offer brand marketers and advertising agency buyers and planners responsible for investing their brands' advertising dollars, or doing so on behalf of their clients, the opportunity to learn how to make their national campaigns more effective on a hyper-locally targeted basis. Jul. 14, 2:00pm EDT.
LG PRO Spotlight Webinar: Health Protocol Solutions
As businesses reopen and look to provide safe and healthy customer environments, LG has expanded its suite of Health Protocol Solutions to provide the digital signage platforms they need in these challenging times. This webinar will cover the features and benefits of LG's new Health Protocol solutions. Jul. 15, 1:00pm CDT.
Everything You Need To Know About The CARES Act And Video Conferencing by AVer
Learn how colleges and universities can improve education through the CARES Act and how they can benefit from videoconferencing. Everything you need to know about the CARES Act and videoconferencing will be provided in this webinar from how grants will be disbursed to grant restrictions. Jul. 15, 2:00pm EDT.
Samsung Virtual Experience: Back To Business
Samsung is hosting an interactive experience to coincide with the launch of its Back to Business Display Solutions. Hear from industry experts, connect with Samsung leadership and learn how Samsung can support your team in getting Back to Business. Jul. 15-16.
Embracing The New Normal: Emerging Online Conferencing And Distance-Learning Trends Post-COVID-19 by Sennheiser
Sennheiser's Global Virtual Consultant Roundtables bring together some of the world's top AV technology consultants to share their views on online conferencing and distance-learning trends that will shape the future of the AV industry post COVID-19. Jul. 17, 1:00pm EDT.
Upcoming Webinars by AVIXA
AVIXA is offering a wide range of webinars on a variety of commercial AV topics. Participants can earn renewal units for CTS, CTS-D and CTS-I certifications by attending certain sessions. There are also several past webinars available for on-demand viewing. Various dates and times.
You can also receive this content, plus more, in newsletter format by signing up for our Weekly Wire newsletter, which will arrive in your inbox on the first, second and third Wednesdays of each month. Click here to sign up!