In this Weekend Wire: New York City public schools nix snow days in favor of remote learning; New York State adds facial recognition to northern border crossings; B-Tech AV Mounts, Listen Technologies and Exertis announce executive changes; NanoLumens partners with VuWall; and SnapAV acquires Access Networks.
Multimeter Readings
(A measure of current news.)
SnapAV To Acquire Access Networks
The acquisition will broaden SnapAV's networking portfolio with new products and managed services including system design, configuration, monitoring and support.
B-Tech AV Mounts Expands North American Team With Tiffany Dozier
As the Vice President of Sales, Dozier will work on developing and leading the efforts of internal and external sales teams.
Listen Technologies Names Kim Franklin VP Of Marketing
In this role, Franklin is responsible for leading brand strategy, corporate marketing and communications, digital marketing and public relations.
Exertis Announces Leadership Change At North American Business Unit
Kevin Kelly is stepping down as President and CEO of Exertis North America, effective June 30. Current Exertis North America CCO John Dunne will take on the role.
NanoLumens And VuWall Partner On Control-Room Solutions
NanoLumens has entered into a partnership with VuWall. Together, the companies will bring customized LED and videowall solutions to control rooms.
Uplink Port
(Your connection to AV-relevant topics discussed online.)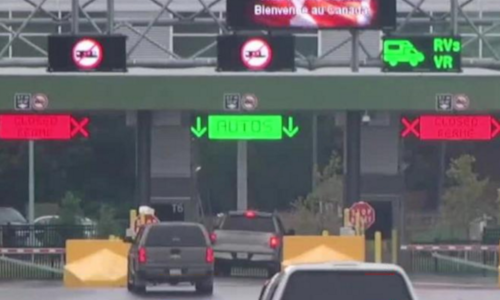 Facial Recognition Technology Approved At New York Border Crossings
U.S. Customs and Border Protection announced the expansion of biometric facial comparison technology to all crossings at the northern New York ports of entry.
By WCAX News Team
Source: WCAX 3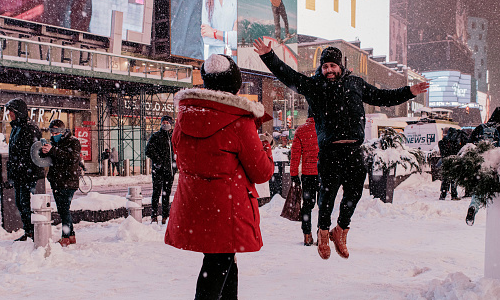 So Long, Snow Days: NYC Students To Learn Remotely On Severe Weather Days
Instead of canceling classes for severe weather events in the 2021 to 2022 academic year, students will pivot to remote learning, according to the New York City Department of Education.
By Lauren Cook
Source: WPIX via ABC News 10
Integrator Essentials
(Industry resources vetted by our editorial staff.)
Integrated Systems Europe 2021
The essential destination for the AV channel and the end users that it serves. For the first time, ISE 2021 will also have a digital offering, enabling remote participation from anywhere in the world. Barcelona, Spain, Jun. 1-2; London, England, Jun. 23-24. Enter the free registration code FAMQIKF0.
Conferencing & Collaboration Power Hour: Where Is The Workforce Now? by AVIXA
Halfway through 2021, this webinar offers a look at the current state of remote workforces and the effects on AV/IT staff and infrastructure. May 10, 1:00pm EDT.
Content Distribution & Media Power Hour: Media Content Security by AVIXA
This webinar covers the importance of security when distributing content, how to identify potential security vulnerabilities and how to use workflow models to avoid security risks. May 12, 1:00pm EDT.
Click here to view previous editions of the Weekend Wire.
You can also receive this content, plus more, in email format by signing up for our Weekly Wire newsletter. It will arrive in your inbox on the first, second and third Wednesdays of each month. Click here to sign up!