In this Weekend Wire: Scientists create device to control neural circuits in mice using LEDs, Temple University's Theater Department uses projection mapping to plan stage sets, SnapAV submits proposal for public offering, and Prolight + Sound Shanghai (PLSS) will no longer take place as a stand-alone trade show.
Multimeter Readings
(A measure of current news.)
SnapAV Announces Confidential Submission Of Draft Registration Statement For Proposed Initial Public Offering
SnapAV announced that its parent company has confidentially submitted a draft registration statement on Form S-1 with the Securities and Exchange Commission.
Prolight + Sound Shanghai To Be Withdrawn From The Trade Fair Calendar
Due to a drop in international demand caused by the COVID-19 pandemic, Prolight + Sound Shanghai (PLSS) will no longer take place as a stand-alone trade fair.
Uplink Port
(Your connection to AV-relevant topics discussed online.)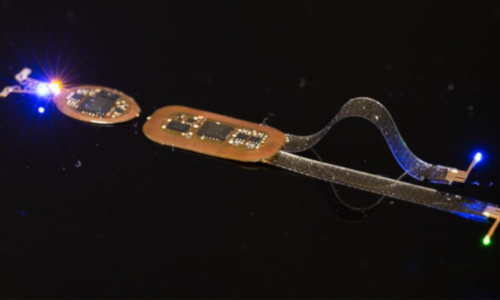 Scientists Remotely Controlled The Social Behavior Of Mice With Light
Implantable optogenetic arrays allow scientists to simultaneously control four different neural circuits in mice, thanks to LEDs that emit four hues — blue, green, yellow and red — instead of just one.
By Charles Q. Choi
Source: Science News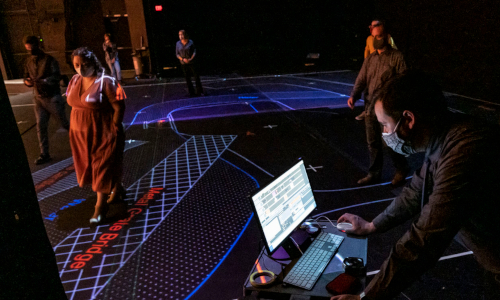 A New Way To Design Plays
A recently acquired projection mapping system helps actors and crews in Temple's Theater Department 'see' their sets before they're built.
By Dutch Godshalk
Source: Temple Now
Integrator Essentials
(Industry resources vetted by our editorial staff.)
Integrated Systems Europe 2021
The essential destination for the AV channel and the end users that it serves. For the first time, ISE 2021 will also have a digital offering, enabling remote participation from anywhere in the world. Barcelona, Spain, Jun. 1-2; London, England, Jun. 23-24. Enter the free registration code FAMQIKF0.
Networked AV Power Hour: Introduction To AV Over IP by AVIXA
This webinar introduces AV and IT concepts that are fundamental in the design, deployment, and operation of AV over IP solutions. May 18, 1:00pm EDT.
Smart Buildings Power Hour: BLM & Digital Twin by AVIXA
Join the May Power Hour to learn how to understand the latest challenges in BIM, including "Connected BIM," and discover how digital twin platforms differ and how we can leverage digital twin technology for planning better integration solutions. May 19, 1:00pm EDT.
Click here to view previous editions of the Weekend Wire.
You can also receive this content, plus more, in email format by signing up for our Weekly Wire newsletter. It will arrive in your inbox on the first, second and third Wednesdays of each month. Click here to sign up!