In this Weekend Wire: A look at how the silicon chip shortage has affected the AV market and other supply chains, VITEC aquires Exterity, ISE releases details about ISE Live & Online program, PAMA and Shure establish Mark Brunner Professional Audio Scholarship, and LEVELUP, a new 15,000-square-foot esports facility, opens in Kansas.
Multimeter Readings
(A measure of current news.)
VITEC Acquires Exterity
VITEC announced the acquisition of Exterity Limited, a provider of integrated IPTV, digital signage and user engagement technologies.
Integrated Systems Events Shares ISE Live & Online Details
Integrated Systems Events released more details about its ISE Live & Online program, which will run throughout the month of June.
PAMA And Shure Establish The Mark Brunner Professional Audio Scholarship
The Professional Audio Manufacturers Alliance (PAMA) and Shure Incorporated have established the Mark Brunner Professional Audio Scholarship.
Uplink Port
(Your connection to AV-relevant topics discussed online.)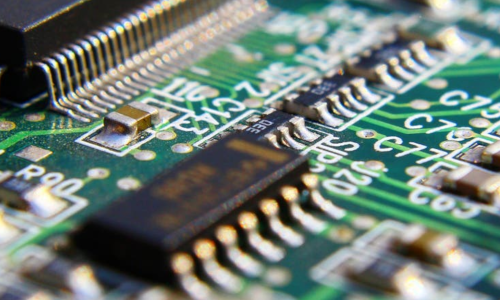 A Silicon Chip Shortage May Delay Headphones And Game Consoles, But Don't Panic
2021 is presenting a new obstacle: a low supply of the silicon chips used in computers, smartphones, gaming consoles, AV equipment and other electronics. This article looks at how the chip shortages are affecting certain product categories, including TVs, speakers and audio equipment. Read More
By Lauren Dragan and Andrew Cunningham
Source: The New York Times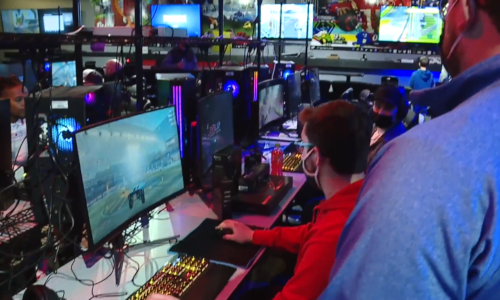 New Esports Arena, Third Largest In US, Opens In Overland Park KS
The 15,000-square-foot LEVELUP facility will host tournaments and after school esports educational programs. It has 100 gaming computers and consoles, broadcast studios for streaming, and its own bars and restaurants.
By Dave D'Marko
Source: Fox 4 Kansas City
Integrator Essentials
(Industry resources vetted by our editorial staff.)
Integrated Systems Europe 2021
The essential destination for the AV channel and the end users that it serves. For the first time, ISE 2021 will also have a digital offering, enabling remote participation from anywhere in the world. Barcelona, Spain, Jun. 1-2; Munich, Germany, Jun. 8-9; London, England, Jun. 23-24; Amsterdam, Netherlands, Jun. 15-16. Enter the free registration code FAMQIKF0.
RISE Spotlight: Digital Signage: New Solutions For A New Era by ISE
Join this edition of RISE Spotlight and learn how to design smart, sensor- and data-driven concepts which are fully GDPR compliant; develop efficient operations, services and maintenance plans that optimise TCO; and plan green AV Concepts for more sustainable, less power-consuming digital signage. Apr. 13, 9:00am EDT.
Six Critical Room Video Decisions That Can Make Or Break Your UC Investment by Poly
This guide will help you explore the major categories and various approaches of in-room video conferencing solutions, including pros and cons and key considerations.
Click here to view previous editions of the Weekend Wire.
You can also receive this content, plus more, in email format by signing up for our Weekly Wire newsletter. It will arrive in your inbox on the first, second and third Wednesdays of each month. Click here to sign up!