Each Saturday, the Weekend Wire features online content hand-picked by our editors that AV professionals might find interesting, useful or informative. Our Multimeter Readings section compiles the top news stories of the week. Our Uplink Port section links to AV-relevant stories published around the web and blog posts from AV-industry sources. And our Integrator Essentials section provides links to online resources, webinars, training sessions and whitepapers from commercial AV thought leaders and manufacturers.
Multimeter Readings
(A measure of current news.)
In Memoriam: Shure's Mark Brunner
Mark Brunner, Shure's VP of Global Corporate and Government Relations, died on October 1, Shure President and CEO Christine Schyvinck revealed in a statement.
Stampede Rebrands As Exertis
Stampede has announced that its operations in the US, Canada and Latin America are rebranding as Exertis.
AVIXA: Asia-Pacific Pro AV Industry Will Decline to $88 Billion, But Outperform Regions Worldwide
Asia-Pacific (APAC) commercial AV revenues will decline from $94 billion in 2019 to $88 billion in 2020 due to the impact of COVID-19, but will outperform other major regions around the globe, according to a report by AVIXA.
AV Industry Mourns Lawo's Michael Mueller
The AV industry mourns the death of Lawo VP of Sales, Michael Mueller, who died at 66 on September 26 after battling a brief but severe illness.
Maxell Expands Distribution Network In Europe
Maxell has signed a new distribution agreement with EET Group for its entire professional range of video projectors.
Uplink Port
(Your connection to AV-relevant topics discussed online.)

Opinion: Don't Want An 8K TV? Soon You Might Not Have A Choice
For anyone looking to buy one of the best TVs, with the most high-end design and specifications, an 8K TV may become harder and harder to avoid.
By Henry St Leger
Source: TechRadar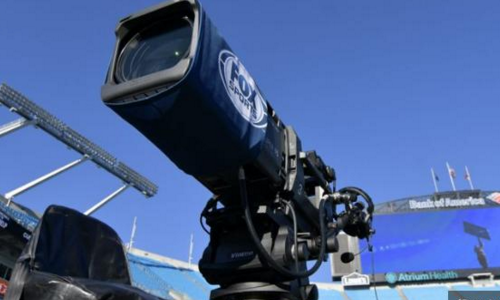 NFL Game Broadcasts In 2020: Explaining The Fake Crowd Noise, Other TV Oddities Amid COVID-19
A look at the NFL's approach to virtual crowd noise, the league's efforts to tailor crowd reactions to match each individual team's fanbase and city, and more.
By Tadd Haislop
Source: Sporting News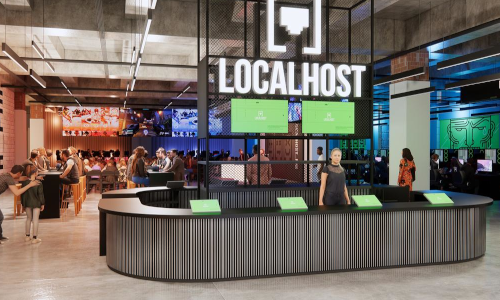 'The Block': World's 1st Esports Industry Campus Set To Launch Along North Broad Street
The Block will include global broadcast studios, dedicated training centers for professional teams and schools, educational space for community partners, and a Localhost facility for national and local event invitational tournaments.
By Eric Moody
Source: ABC 6 WPVI
Integrator Essentials
(Industry resources vetted by our editorial staff.)
"Challenges When Dealing With Millions Of Pixels: A Projection Mapping Guide" by Barco
In this guide, learn about how a projection mapping experience comes about from idea to stage, and what to keep in mind when choosing a projector for your projection-mapping spectacular.
The Benefits of KVM Technology in Healthcare by Black Box
This webinar covers use cases for KVM extension and switching technology in medical environments and how the technology enhances productivity, optimizes IT service reaction times and allows easy collaboration between medical staff. Oct. 7, 11:00am EDT.
Installation Spotlight: The Center For The Future Of Surgery At UC San Diego School Of Medicine by Fluid Sound
The U.C. San Diego School of Medicine is home to one of the most technologically advanced operating rooms on Earth, which blends AV wizardry with the latest in high-tech surgical technique. This webinar takes you inside the installation. Oct. 14, 11:00am EDT or 1:00pm EDT.
You can also receive this content, plus more, in email format by signing up for our Weekly Wire newsletter, which will arrive in your inbox on the first, second and third Wednesdays of each month. Click here to sign up!