Each Saturday, the Weekend Wire features online content hand-picked by our editors that AV professionals might find interesting, useful or informative. Our Multimeter Readings section compiles the top news stories of the week. Our Uplink Port section links to AV-relevant stories published around the web and blog posts from AV-industry sources. And our Integrator Essentials section provides links to online resources, webinars, training sessions and whitepapers from commercial AV thought leaders and manufacturers.
Multimeter Readings
(A measure of current news.)
SYNNEX Enters Strategic Agreement With Bose Professional
SYNNEX Corporation has entered into a strategic agreement with Bose Professional to offer its suite of Bose Work solutions.
Arista, TLC Creative Form Projection-Mapping Partnership
The goal if this partnership is to address the challenges common in the area of video projection-mapping technology.
OCA Alliance Launches New Learning Resource Center
As part of a larger rebranding exercise, the OCA Alliance has launched a website with more easily accessible information and new resources.
Uplink Port
(Your connection to AV-relevant topics discussed online.)

Longworth Hall Nightclub Reinvents Itself To Survive Pandemic
Cincinatti's Energy Lounge employs projection mapping, videowalls, music videos and social distancing to create a unique, still enjoyable experience.
By Andrea Medina
Source: FOX19NOW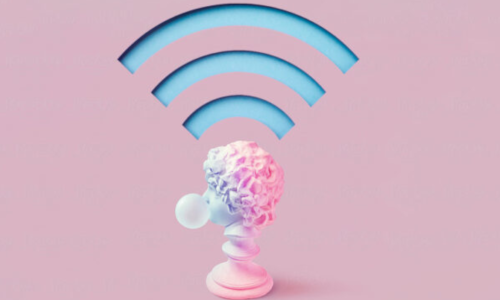 The Next Generation Of Office Communication Tech
With 42 percent of American full-time employees working from home for the foreseeable future as the pandemic lingers, new forms of mixed-reality technologies are creating mainstream virtual substitutes for offices and redefining the future of work in the process.
By Ethan Murray
Source: Harvard Business Review
Integrator Essentials
(Industry resources vetted by our editorial staff.)
DiGiCo S-Series Dante Solutions For House of Worship by DiGiCo
This on-demand video offers a look at DiGiCo's S-Series consoles and Dante-enabled stage racks to show why they are suited for a small House of Worship. Some system add-ons will also be covered, including the 4REA4 Processing Engine, the DMI-KLANG for immersive in-ear mixing and the DMI-AMM Automatic Microphone Mixer.
The Next Normal: Staying Connected In The Post-Pandemic Workplace by AVI-SPL and Logitech
In this webinar, discover more about planning your "next normal" strategy, get top tips on how to support various return to work scenarios and find out about emerging tech trends. Oct. 28, 1:00pm EDT.
Streaming Solutions: Help Houses Of Worship Thrive During The Holidays by Legrand AV
This online session will help you find solutions for House of Worship opportunities during and after the holiday season, encourage you to create designs which solve their problems and help you fine tune your knowledge of how streaming works in Houses of Worship. Oct. 29, 11:00am EDT.
You can also receive this content, plus more, in email format by signing up for our Weekly Wire newsletter, which will arrive in your inbox on the first, second and third Wednesdays of each month. Click here to sign up!